30 Minute Hit
Total Startup Investment
$100,000 - $165,000
US/Canada Franchise Units
56
Franchise Owner Reviews
Reviewed by 43 franchise owners (96% of owners)
Verified 30 Minute Hit Franchise Owner Reviews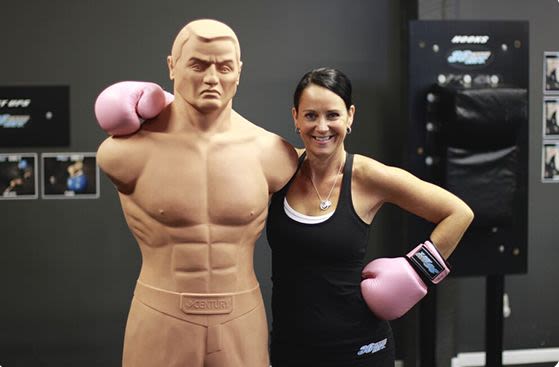 Toni, Overall Brand Rating: 86 FSI
Multi-Unit Owner / Medium Market (100,000 - 249,999 population)
"Support is quick and responsive. I love [30 Minute Hits] training and I feel supported with our best interests considered." - Toni, 30 Minute Hit franchisee
Mike, Overall Brand Rating: 91 FSI
Single Unit Owner / Large Market (250,000 - 499,999 population)
"One of the major qualities that influenced my franchise purchase was the level of trust that other franchisees expressed about the franchisor." - Mike, 30 Minute Hit franchisee
Anonymous, Overall Brand Rating: 83 FSI
Multi-Unit Owner, Large Market (250,000 - 499,999 population) 
"[30 Minute Hit] does truly exhibit, live and breathe the core values they set forth." - Anonymous, 30 Minute Hit franchisee
30 Minute Hit Expert Review
30 Minute Hit is a women's only circuit based gym, co-founded by Deanna and Jackson Loychuk in 2004. The franchising model was established in 2006 and now has more than 50 locations.
Founded on the mission to empower women, 30 Minute Hit is focused on not only empowering their members, but also their franchisees. Franchisees rate the brand high in Training & Support and excellent for Core Values. 30 Minute Hit has low start up costs, flat rate royalty fees, a flexible schedule and has a strong franchisee community. This top-rated brand has been recognized by Franchise Business Review as a Top 200 Franchise in 2018 and 2019, Top Low Cost franchise in 2018 and 2019, and was named a Top Franchise for Women in 2019.
Franchisees do not have to have any prior fitness industry or business ownership experience as each owner will go through a very detailed "UniversHITy" physical training and onboarding program. The only requirements for candidates is to be health-focused and motivated. 
Our Bottom Line: If you are looking for a low start up investment in a brand with strong core values, a 30 Minute Hit franchise may be a good fit for you.
Awards & Recognition
- Top 200 Franchises (2018, 2019)
- Top Innovative Franchise (2018)
- Top Low Cost (2018, 2019)
- Top Franchise for Women (2019)
Download the franchisee satisfaction report on 30 Minute Hit absolutely free or
CALL NOW: 844-356-4261