APEX Fun Run
Total Startup Investment
$81,500 - $104,200
US/Canada Franchise Units
100
Franchise Owner Reviews
Reviewed by 34 franchise owners (79% of owners)
Verified Apex Fun Run Franchise Owner Reviews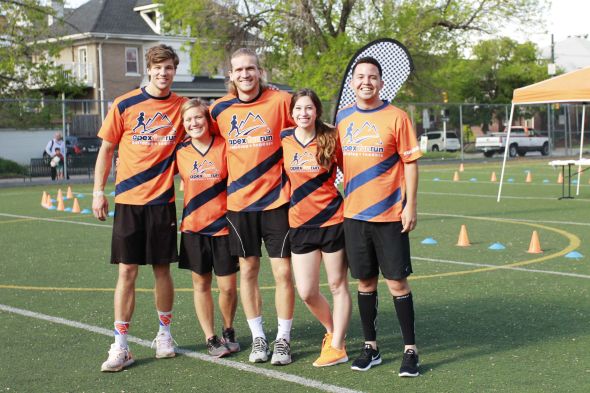 Anonymous, Overall Brand Rating: 86 FSI
Two Units, Major Metro (500,000+ population) 
"Training and support for the franchisees is excellent for marketing and sales, accounting, operations; however; there should be more guidance on how to train local teams once they are hired. Maybe even a program where seasoned team leaders come out and work with a local team on their first class." - Anonymous Apex Fun Run Franchise Owner 
Ron, Overall Brand Rating: 79 FSI
5+ Units, Major Metro (500,000+ population) 
"Our program blows [our competitors] out of the water and we are crushing our schools [but] our marketing is subpar. We need to improve our flyers, our videos, our sites, etc. [because] we've done the work to have the best program in the country." - Ron Evans, Apex Fun Run Franchise Owner
Apex Fun Run Expert Review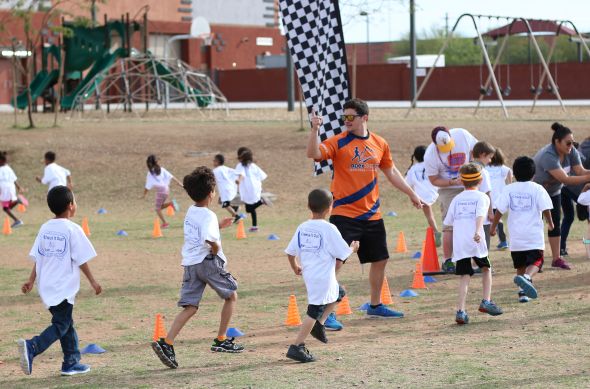 Apex Fun Run is a fundraising program that raises money for students and teachers at schools across the country. Franchise owners partner with educators to host events focused on teaching fitness and leadership to children, while raising money for their school. 
The Apex program is largely popular with students, teachers, administrators, and parents, who all agree that the event is an engaging and enjoyable experience that regularly raises impressive sums for school initiatives and student activities. Franchisees also think highly of the program with many of them agreeing that their fundraising model is superior to all others like it — and they take great pride in the impact they're having on their community. 
Franchisees rank the Apex Fun Run system highly for its core values and for the franchisee community it has established, but suggest there is room for improvement with regards to its training and support. More specifically, franchisees feel the system relies more heavily on the previous experience its owners bring to their franchises than it does on the training and on-boarding processes it provides to them. 
Our Bottom Line: If you're an independent person with a passion for working with children and having a positive impact on your community, Apex Fun Run could be a great opportunity to explore.
Apex Fun Run Franchisee Profile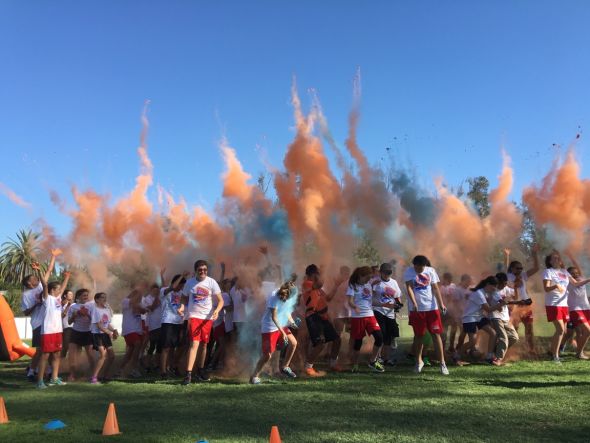 Tenure: 47% of Apex owners have been open and operating 2-5 years (42% - less than 2 years, 11% - 6-9 years)
Units/Territories: 53% of Apex owners own/run a single unit/territory
Location: 36% of Apex owners are located in the West
Market Size: 58% of Apex owners operate in markets with 500,000+ population (Major Metro) and 21% in markets with 250,000-499,999 (Large Market)
Work Hours: The majority of Apex owners work 40-50 hours/week
Work Weekends: 52% of Apex owners state "they work weekends a couple times/month"
Flexibility: 71% of Apex owners state their work schedule is flexible to very flexible
Work-Life Balance: 44% of Apex owners say they have a balanced work-life
Age Group: 41% of Apex owners are ages 45-54
Sex: 44% of the respondents to our FBR survey are female
Awards & Recognition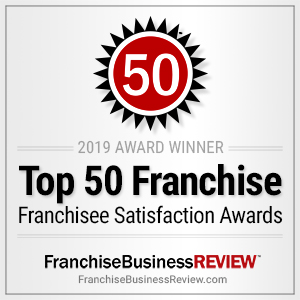 Apex Fun Run has been recognized for their high franchisee satisfaction year after year, being named to several FBR Top lists including:
- Top 200 Franchises (2015-2019)
- Top Emerging Franchise (2015, 2018-Q2)
- Top Low-Cost Franchise (2015-2017)
- Top Innovative Franchise (2017, 2018-Q4)
- Top Franchise for Women (2017)
- Top Fitness Franchise (2017)
- Top Franchise for Vets (2018-Q4)
Download the franchisee satisfaction report on APEX Fun Run absolutely free