The Goddard School
Total Startup Investment
$619,900 - $760,600
Net Worth Required
$750,000 - $2,000,000
US/Canada Franchise Units
482
Franchise Owner Reviews
Reviewed by 339 franchise owners (74% of owners)
The Company
Goddard Systems, Inc. (GSI), the franchisor of The Goddard School, is the recognized leader in the childcare franchise segment, awarding franchises to qualified applicants who want to go into business for themselves, not by themselves. Goddard School franchisees benefit from the extensive support structure that GSI has developed for 30 years in franchising. Our goal as a franchisor is to provide our franchisees with an exceptional foundation to ensure consistency of programs and services for our customers as well as to provide guidance as they achieve their personal goals as business owners.
Headquartered in King of Prussia, Pennsylvania, GSI currently has franchises throughout the United States. Each school is a licensed childcare facility with an on-site owner, an Education Director and a faculty trained in Early Childhood Education or Childhood Development. GSI provides continuing education for all teachers as well as a corporate Quality Assurance program.
Corporate Communications and Support Teams:
Real Estate & Site Development
Advertising, Marketing & Public Relations
Operations
Quality Assurance & Training
Information Technology
Curriculum & Compliance
Goddard Systems University
Educational Advisory Board
CEO Joseph Schumacher has committed GSI to providing a level of quality that surpasses anything currently available in the industry. As a result, The Goddard School has earned AdvancED and Middle States accreditation by demonstrating excellence in early childhood education. Our Goddard School programs meet or exceed quality standards and support the emotional, social, behavioral and physical development of every child.
MARKET FACTS
More than 15 million children under the age of six potentially require childcare (Child Care Aware, 2014);
The childcare industry was recently valued at $1.8 billion (Yang, 2014);
The industry is expected to grow 4% annually, reaching $2.1 billion by 2019 (Yang, 2014).
MARKET FOR CHILDCARE DEMAND DRIVERS
3.9 million babies are born in the United States every year (Centers for Disease Control and Prevention, 2012);
64% of mothers with children under the age of six are in the workforce (Bureau of Labor Statistics, 2013);
According to the US Census Bureau, there are currently 24.1 million children under the age of six, of which 10.9 million require childcare (Yang, 2014).
Bureau of Labor Statistics. (2013). Employment Characteristics of Families. Retrieved from http://www.bls.gov/news.release/famee.nr0.htm
Centers for Disease Control and Prevention. (2012). FastStats: Births and Natality. Retrieved from http://www.cdc.gov/nchs/fastats/births.htm
Child Care Aware. (2014). Child Care in America: 2014 State Fact Sheets. Retrieved from http://www.ks.childcareaware.org/wp-content/uploads/2014/09/2014-Child-Care-in-America_State-Fact-Sheets.pdf
Yang, David. (2014). IBISWorld Industry Report OD5594: Child Education & Developmental Center Franchises in the US. IBISWorld.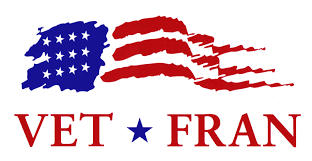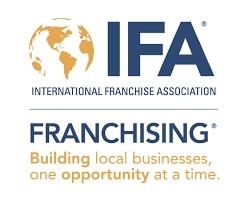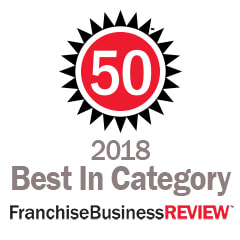 Download the franchisee satisfaction report on The Goddard School absolutely free