Home Care Assistance
Total Startup Investment
$77,775 - $245,250
Net Worth Required
$100,000 - $250,000
US/Canada Franchise Units
130
Franchise Owner Reviews
Reviewed by franchise owners (% of owners)
Verified HomeCare Assistance Franchise Owner Reviews

James, Overall Brand Rating: 84 FSI
Single unit/territory (250,000 - 499,999 population)
"[Home Care Assistance] is a high-level franchise. From the very beginning I have felt that their level of excellence (or pursuit of excellence) matches my own."
Kristy, Overall Brand Rating: 92 FSI
Single unit/territory (250,000 - 499,999 population)
"I think the ongoing training and support is outstanding...all of the support tools are valuable."
Anonymous, Overall Brand Rating: 90 FSI
Single unit/territory (250,000 - 499,999 population)
"The community is awesome support and I look forward to the meetings as much to get the information from corporate as to get information from other franchisees."
Home Care Assistance Expert Review
Home Care Assistance was founded in 2002 by a clinical psychologist and a geriatric care manager after joining forces to create unique senior care programs. Home Care Assistance strives to shift perceptions of aging by providing in-home care services.
The senior population has been rapidly increasing in recent decades with the Census Bureau estimating that by 2050, the senior population will double in size. A survey study from AARP finds that 9 out of 10 senior-aged individuals prefer in-home care to a residency, and Home Care Assistance is consistently recognized as a First-in-Class Service Company in the home care industry. Home Care Assistance has also been recognized for its work with the National Parkinson's Foundation, Alzheimer's Association, is accredited with an A+ standing by the Better Business Bureau and has been in the Franchise Business Review Hall of Fame for the past 10+ years.
Franchisees rate Home Care Assistance highly across the board for training and support and for their strong franchisee community. Due to their extensive training program, a limited number of franchisees are accepted each year. Franchisees do not have to come from a medical or home care background in order to become a Home Care Assistance franchise owner as they are a non-medical, in-home care provider.
Our Bottom Line: If you're a caregiver at heart with the motivation and drive to run your own business but you're looking for a strong support and training team, Home Care Assistance could be a great opportunity to be your own boss in a growing industry.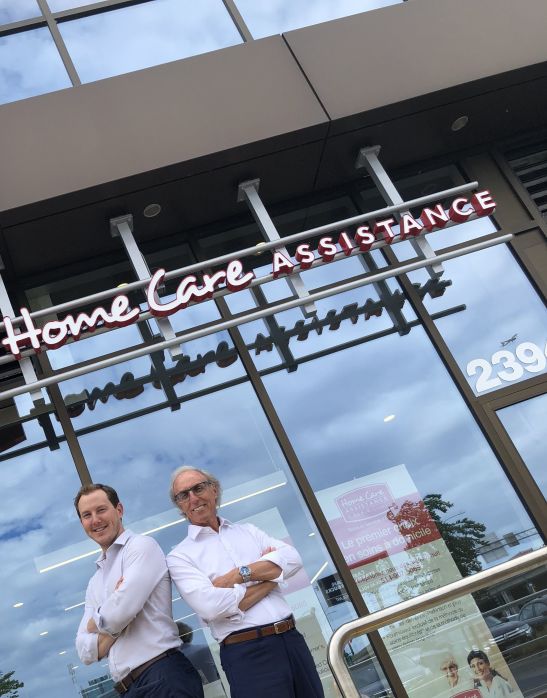 Awards & Recognition
Home Care Assistance has been recognized for their high franchisee satisfaction year after year, being named to several FBR Top lists including:
- Top 200 Franchises (2011-2019)
- Top Child/Senior Franchise (2012, 2014, 2016)
- Top Franchise for Veterans (2014-2018)
- Top Fitness Franchise (2017)
- Top Franchise for Women (2018- Q3)
- Top Innovative Franchise (2017-2018)
- Hall of Fame – 10+ years
Download the franchisee satisfaction report on Home Care Assistance absolutely free