Kitchen Solvers
Total Startup Investment
$65,765 - $90,535
Net Worth Required
$100,000+
US/Canada Franchise Units
51
Franchise Owner Reviews
Reviewed by 19 franchise owners (63% of owners)
THE KITCHEN SOLVERS ADVANTAGE
Kitchen Solvers understands the importance of taking a systems approach in building successful and profitable franchise outlets. This in a nutshell serves as THE FOUNDATION FOR THE KITCHEN SOLVERS ADVANTAGE.
Kitchen Solvers Pleasant Remodeling Experience. Many remodelers fail to get it right when dealing with customers. They don't return calls, don't show-up on time, they don't look or act professional and their technology may be scribbling an estimate on a napkin. At Kitchen Solvers, we recognize that these issues exist in the remodeling industry but we overcome them by providing franchisees with the coaching and tools that build trust, confidence, and integrity with your customers. Our Pleasant Remodeling Experience continues to drive the success we experience today. It's the reason Kitchen Solvers has had the pleasure of serving more than 45,000 satisfied homeowners nationwide.
Our franchisees are expected to adhere to Kitchen Solvers best practices which mean we are disciplined with the customer's time by returning calls in a timely fashion and showing up at their home when we say we'll be there. We are professional not only in our appearance but also with our attitude, actions, values and the way we leave the job site at the end of each day. We provide customers with quotes that are accurate, look professional, and presented in a thoughtful-professional manner. We communicate with customers regularly; guiding them every step of the way, and we always treat their homes with the utmost respect.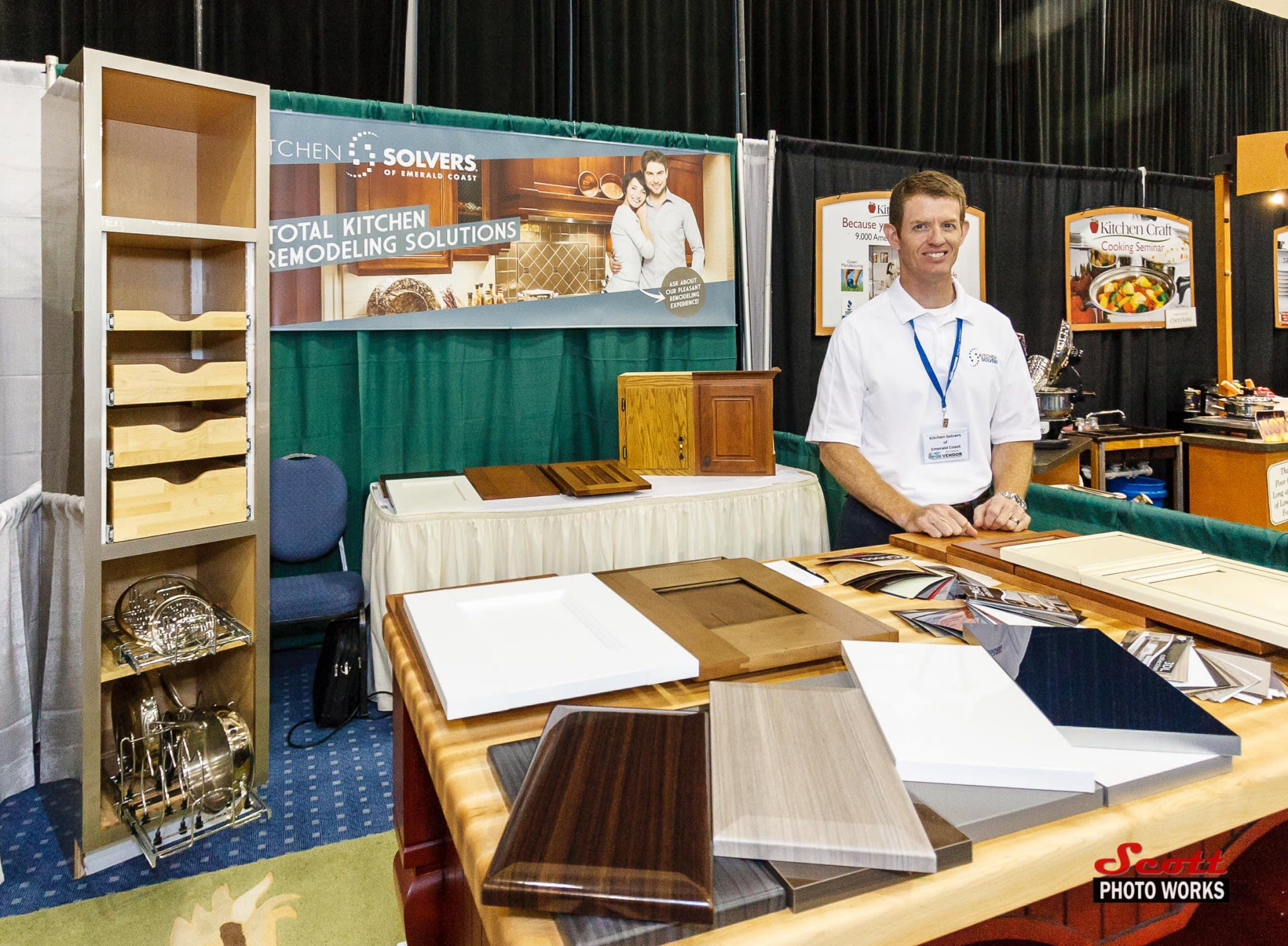 Adhering to our Pleasant Remodeling Experience best practices is our biggest differentiator and competitive advantage and results in generating  consistent highly qualified referrals.
While a lot of people with construction experience have found great success by becoming Kitchen Solvers franchisees, you don't have to be an experienced craftsman to be a successful Kitchen Solvers owner. We want people who are committed to working on the business and not in it. A strong driver with a passion for sales and working with people have been our strongest features of our successful franchisees.
Download the franchisee satisfaction report on Kitchen Solvers absolutely free