Mathnasium Learning Centers
Total Startup Investment
$112,750 - $143,610
Net Worth Required
$149,110
US/Canada Franchise Units
855
Franchise Owner Reviews
Reviewed by 385 franchise owners (63% of owners)

Mathnasium Changes Lives through Math
Our mission is to help every child to understand and master math, because it will change their world. Starting in 2002 with one Mathnasium Learning Center in Los Angeles, we've grown to over 1,000 locations in communities around the world. Every day, we work to transform the lives of our students.
Unprecedented Demand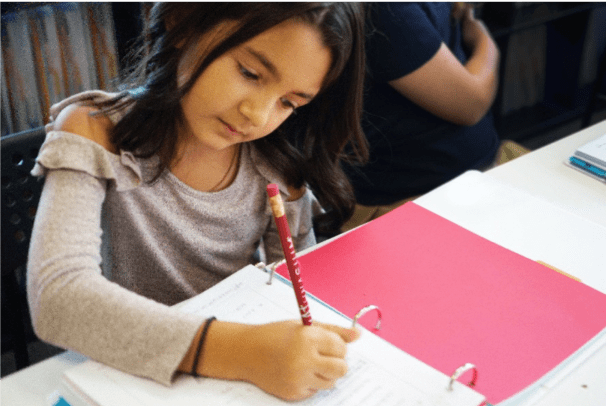 Students need strong math, problem-solving, and critical thinking abilities to succeed in school, the workforce, and daily living. Yet two-thirds of the 50 million U.S. elementary and secondary school students score below "proficient" in math.1 The bottom line: The market for our service is booming. In fact, the global private tutoring market is projected to exceed $100 billion this year.2
The Mathnasium Method™ Makes All the Difference
Mathnasium gives students the solid math foundation they will build upon forever. We do this through the Mathnasium Method™, a highly individualized approach with a proven curriculum, honed over decades of experience. Our comprehensive assessment pinpoints exactly where an individual child's strengths and weaknesses lie. Then our caring instructors meet kids right where they are, teaching in ways that make sense to them to fill in foundational gaps and take them beyond what they thought possible. We provide the best math education expertise with proven instructional techniques. Thousands of testimonials from parents and children illustrate the difference we make in their lives and in our communities.
Training: We'll Teach You the Business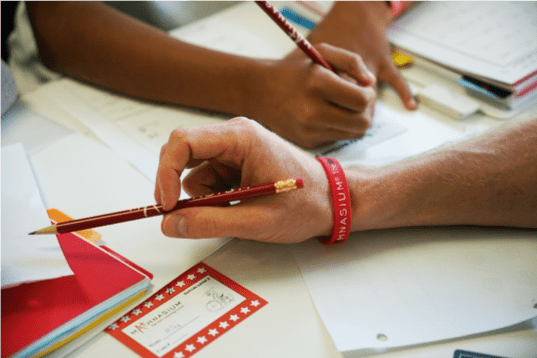 Everyone brings their own strengths to Mathnasium. The backgrounds of our franchisees vary greatly-from engineers and accountants to educators and entrepreneurs. What you don't know, we'll teach you.
The Initial Franchise Training is comprehensive. Training includes a combination of online courses, classroom instruction, and hands-on experience at an operating Mathnasium Learning Center through our apprenticeship program. You'll learn how to use our suite of tools to build your business. We cover marketing, lead generation, education, customer relationship management, and most importantly, we'll teach you the Mathnasium Method™.
Support: We're Always Here for You
Throughout the life of your franchise agreement, support will be there whenever you need it. From Start-Up Specialists (SUS) and Field Business Consultants (FBC) to regional training and annual conventions, you'll have everything you need to run and grow your business. Our centralized support team is just an email away and you'll be able to share best practices and get great advice from our outstanding franchise owner community.
Our Franchisees Say We Change Their Lives Too
Mathnasium has provided the opportunity for my family to be involved in a purpose-driven business that increasingly has the potential to create wealth. The Mathnasium Method™ is world class and not something we could have created on our own-being part of a franchise has made all the difference! Each day we know that we are changing the future of so many children and having a great time doing it!
-James Temple, Owner of multiple Mathnasium Learning Centers in Virginia
I have always had a passion for children and for teaching, so a Mathnasium franchise seemed like a perfect fit. My husband and I were thrilled that we found a business opportunity that not only seemed like it would be profitable but would also be a tremendous service to the community. Since opening our center, the experience has been priceless. This is such a rewarding business and you can't put any amount of money on the feeling that you get from helping a student succeed. I look forward to going into our center every single day. I now know the difference between a job and a career.
-Matrice Williams, Owner of a Mathnasium Learning Center in Burlington, NC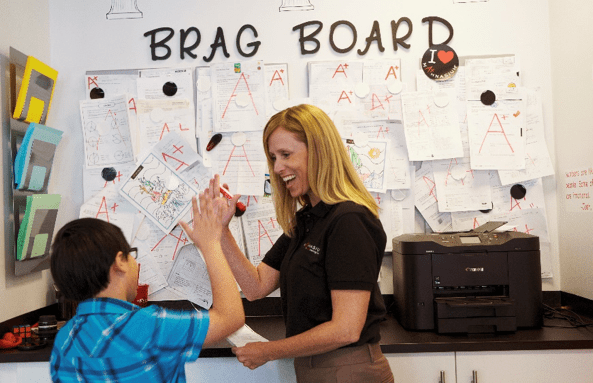 Are You Ready to Join the Mathnasium Family?
Mathnasium seeks franchisees who are:
Dedicated to improving math education and building students' confidence
Ready for a full-time, rewarding career
Eager to join a growing, multibillion-dollar industry
Seeking relatively low investment and start-up costs
Aspiring to make a significant difference in their local community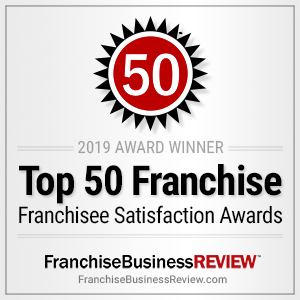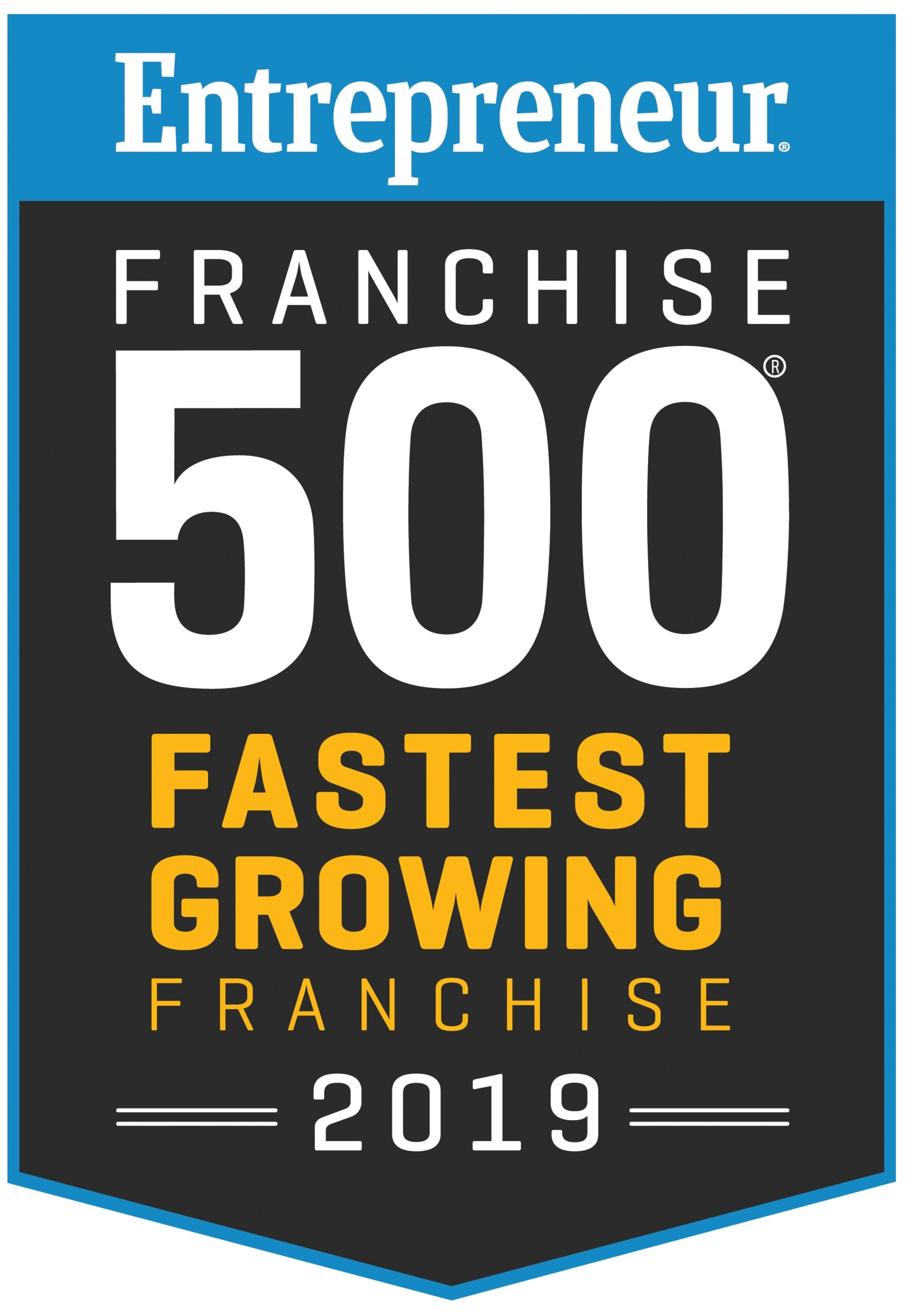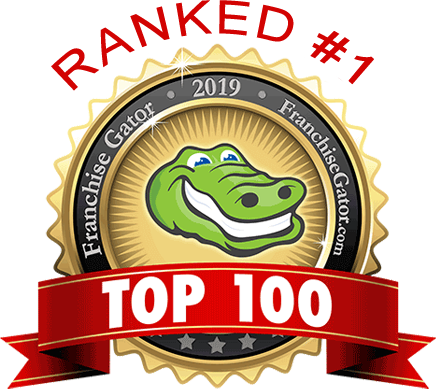 1 NAEP (National Assessment of Educational Procurement) 2 Global Industry Analysts
Download the franchisee satisfaction report on Mathnasium Learning Centers absolutely free