PJ's Coffee
Total Startup Investment
$168,566 - $566,000
Net Worth Required
$300,000
US/Canada Franchise Units
96
Franchise Owner Reviews
Reviewed by 39 franchise owners (60% of owners)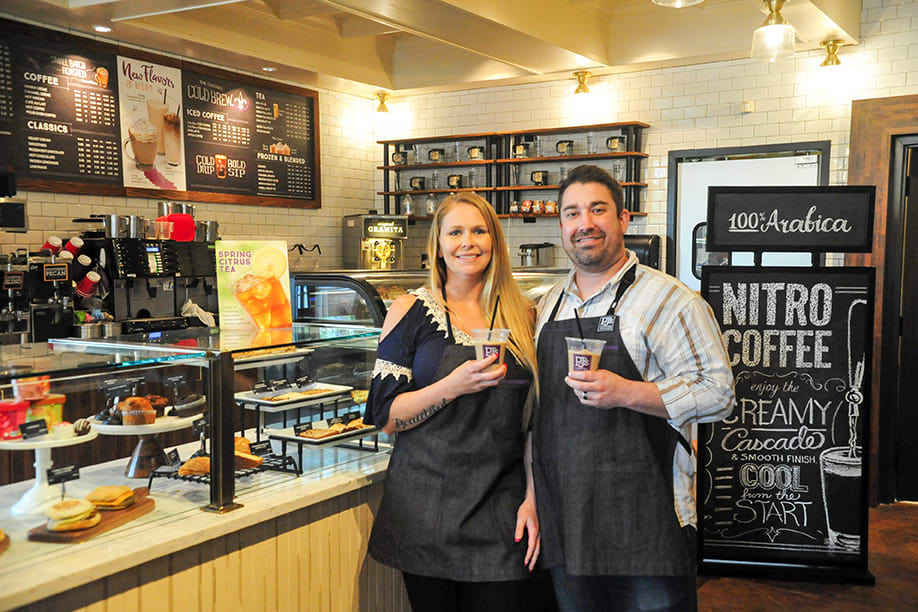 PJ's Coffee of New Orleans started in 1978 as one of the original specialty coffee brands when our founder, Phyllis Jordan, opened her first coffee house in New Orleans, Louisiana. Her vision was to give customers a gourmet cup of coffee by selecting only the top 1% of Arabica coffee beans from around the world and roasting them in small batches – the same way we do it today at our roasting facility along the Mississippi River in New Orleans.
PJ's offers a wide selection of premium beverages; espresso based beverages, flavored coffees, and our award winning original cold-brew iced coffee. In addition, we offer fresh baked pastries and desserts as well as a variety of food options for multiple day parts. PJ's is also proud to support sustainability. Our coffee is both fair-trade, rain forest alliance certified. With our adoption of the Finca Terrerito Farm in Honduras, we are proud to support this farm with a commitment to purchase 100% of their crop by way of direct-trade. Our locations range from 1,200 to 1,800 square feet and many will include a drive-thru.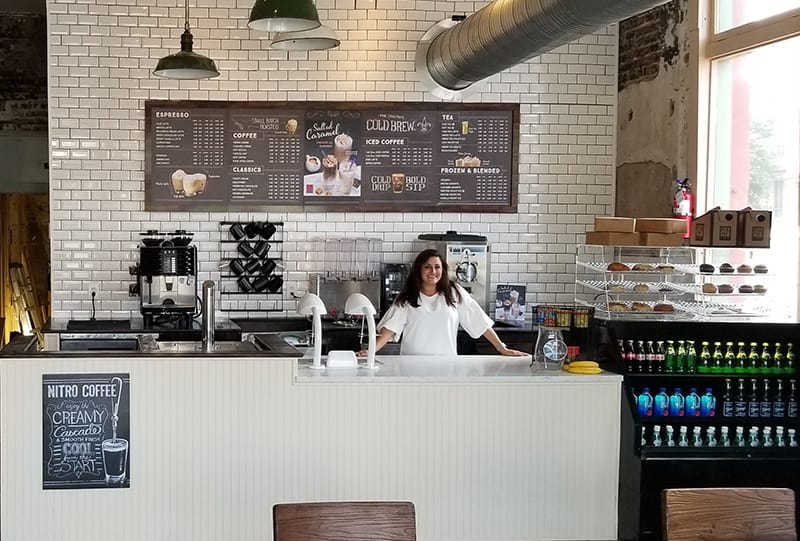 Our brand promise is to provide simply the best coffee – fresh, consistent and delicious. Our stores offer our customers a friendly, warm and hospitable environment with a focus on supporting the communities we serve. At PJ's, your customers will range in age from 18 – 60 with a balance of male and female, students, professionals, families and active lifestyle trendsetters.
PJ's offers a unique franchise opportunity – a business model that is simple to operate and requires a low number of employees. PJ's is part of an incredibly large industry - $100 billion a year globally and growing! After crude oil, coffee is the second most traded commodity in the world. Over half of Americans over the age of 18 drink coffee daily and coffee is the source of 75% of America's caffeine.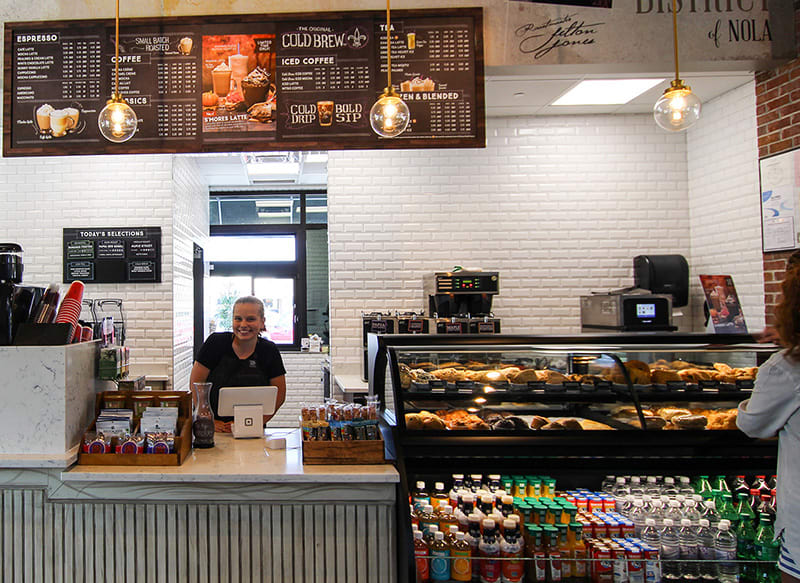 Voted #1 by Franchise Business Review in the gourmet coffee category, PJ's is looking for qualified, motivated, passionate coffee lovers interested in joining our winning team. With over 90 franchise locations and growing, PJ's provides our franchisees with a proven operating system. Previous business or industry experience is not required. We provide our franchisees with assistance through a systematic process yielding the successful opening of every PJ's location; from site selection to construction, from training to on-going consulting.
PJ's is constantly innovating methods of increasing new customer traffic while maintaining a loyal customer base so our franchisees can enjoy a successful and rewarding business. If you are looking for a business opportunity affording you the freedom and fun you have been yearning for, PJ's Coffee of New Orleans will offer this and much more! We want you to join our winning team and be part of our family.
Download the franchisee satisfaction report on PJ's Coffee absolutely free