Remedy Intelligent Staffing
Total Startup Investment
$151,840 - $258,280
Net Worth Required
$350,000
US/Canada Franchise Units
146
Franchise Owner Reviews
Reviewed by 31 franchise owners (80% of owners)
Make your own way in the staffing industry.
Founded in 1965, Remedy Intelligent Staffing is a nationwide staffing organization with over 50 years of recruiting and selection expertise to match qualified candidates with employment opportunities where they will succeed.
We place candidates in a variety of positions, primarily light industrial with a secondary niche of administrative/clerical.
We place people that fit well with companies that need their skills. Our three core offerings are temporary, direct hire and temporary-to-hire staffing services.
Why choose the staffing industry?
Temporary labor has moved from a cost-cutting initiative to an integral part of a company's recruitment business strategy. According to the most recent Bureau of Labor Statistics projections, the employment services industry — which consists of primarily staffing — will add nearly 425,000 jobs between 2014 and 2024, making it the seventh largest job-growth industry in the U.S. The American Staffing Association reports annual temporary and contract recruitment agency sales reached $140.7 billion in 2017.
There is no better time to make your mark in the staffing business.
The lifestyle you imagine
If you're weary of living in airports or using your talents to support someone else's dream, it may be time to build a legacy for yourself. Starting a Remedy Intelligent Staffing franchise provides the flexibility to create the work/life balance you've always wanted. Not a corporate job. But not a start‑up, either. A staffing franchise offers that middle ground so you can be in the recruitment business for yourself, but not by yourself.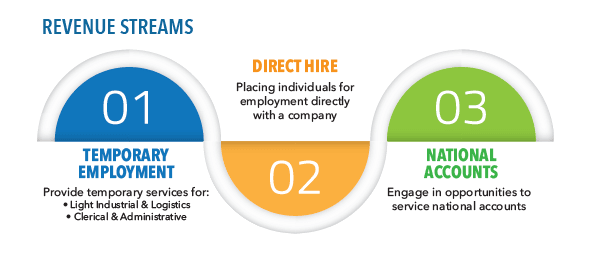 Highlights of the Business
$147 Billion industry
Multiple revenue streams
White collar/B2B
Small professional staff
Not a fad concept
Scalable
Strong back office support
Technology resistant
No inventory
Large, protected territories
Hear what some of our current franchise owners say about Remedy:
Owner Snapshot
These are the traits we're looking for: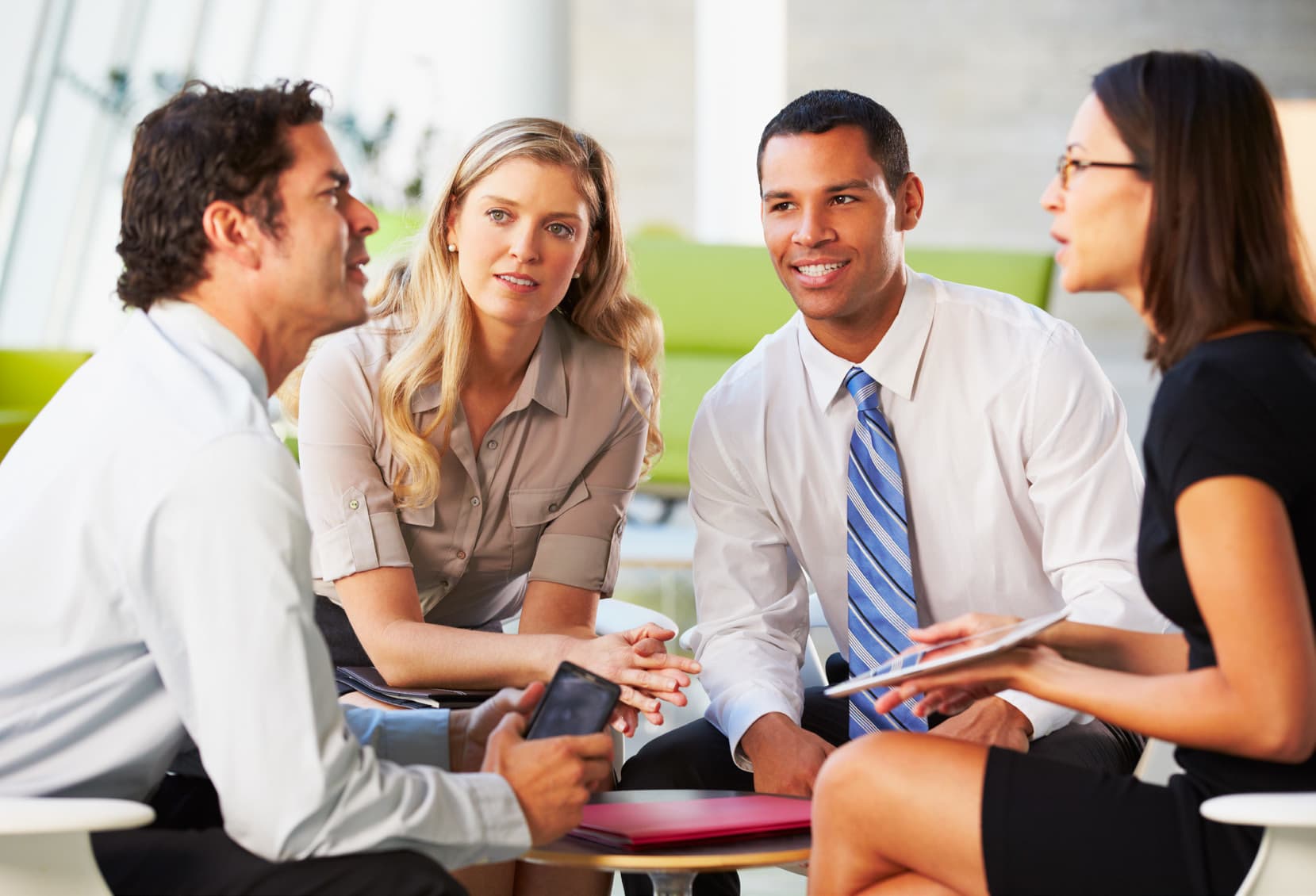 Experienced Professional
Financially Stable
Goal Oriented
Energetic/Enthusiastic
Strong Income Desire
Track Record of Growth
Leads By Example
Cooperative
Strong Work Ethic
Supportive Family
Backed by EmployBridge
Today, Remedy is a part of EmployBridge, the #1 industrial staffing provider in the U.S. EmployBridge offers comprehensive support and resources to our established franchise network.
As a franchising partner, we'll provide you with funding for accounts receivable, and support for back-office functions, all founded on our reputation for excellence. In return, you agree to uphold our company brand values and focus your energy where it's needed most — in your local market, with the clients in your business community.
Contact us today to learn more about being a Remedy Intelligent Staffing franchise owner!
Download the franchisee satisfaction report on Remedy Intelligent Staffing absolutely free