Truly Nolen of America
Total Startup Investment
$50,200 - $293,000
US/Canada Franchise Units
37
Franchise Owner Reviews
Reviewed by 15 franchise owners (63% of owners)
Invest Soundly In a Bright Future
Truly Nolen is a leader in the pest management industry and has been proudly building great customer relationships since 1938.
Franchise Benefits
Truly Nolen started pest control operations in 1938 and is one of the most stable pest, termite, lawn, and rodent control companies in the industry. Our longevity in the industry, highly recognizable brand, and wealth of experience truly sets up apart from other franchisors. We're innovators, always striving to provide the best quality and most effective service possible for our customers. By joining the Truly Nolen team, you will not only have access to our service protocols, but also our internal support, training, education, marketing, and purchasing power programs.
Our corporate office is located at 432 S Williams Blvd, Tucson AZ 85711. 

The Iconic Mouse Car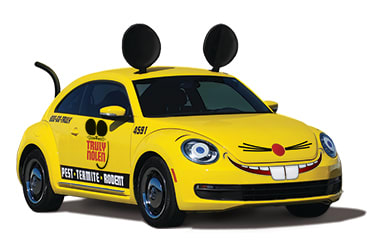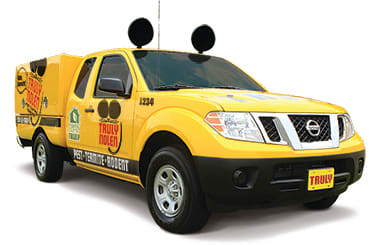 The Truly Nolen Mouse Car is truly iconic! Through it's evolution, the Mouse Car has helped draw attention to the company, made media headlines, and is an integral part of our communities. Its sleek and professional, yet comical and approachable, design helps overcome the negative stigma that can be associated with pest control. Best of all, it's adored by adults and children. We always incorporate the Mouse Car throughout our marketing materials for the biggest branding impact.
As a mobile billboard, the Mouse Car leaves a lasting first impression on everyone that sees it!
Franchisee Testimonials
Dr Chris Christensen:
Chris Mehalic, a 2018 FBR Rockstar Franchisee:
James Hegler:
Training and Education
Truly Nolen's training program is the best of the best! Available in multiple formats, including on-site, classroom based, manual/book based, and online, Truly Nolen has courses that cover every subject. From pest and termite control service to bed bugs and rodents, Truly Nolen's expansive training program ensures that you have all the tools and knowledge available to build your business and fully assist the customer.
Truly Nolen also has a highly experienced team of technical experts that can provide support for any service based issue – by phone, by e-mail, and even on-site. This team continuously researches and develops new and more efficient service techniques, for your and the customer's benefit. Truly Nolen's Four Seasons residential pest control program and Total Termite Protection are among the most advanced and comprehensive in the industry.
Truly Nolen Service Programs
Truly Nolen offers multiple service programs for franchise owners:
Pest Control - Truly Nolen continually invests time and effort into developing proactive pest control programs that address changes in pest behavior from season to season. So, instead of using the same materials over and over again, which can lead to insect resistance over time, the Truly Nolen Four Seasons program uses a series of high quality and environmentally conscious materials designed to have the maximum impact on pest populations.
Termite Control - Truly Nolen's Total Termite Protection (TTP) is the most innovative and complete termite protection plan ever offered in the United States. Our layered approach safeguards the customer's home from termites by focusing on both the soil and the structure – combining treatments above and below ground for the most complete protection.
Commercial Services - Truly Nolen's Commercial Progressive pest management programs are based on the philosophy that Truly D Nolen developed many years ago. Truly understood that commercial customers want a thorough, reliable and convenient service performed by someone they know and trust in an environmentally conscious manner. Our commercial customers do not want bugs nor the irresponsible use of pesticides to negatively impact their business environments. Each of our commercial programs utilizes preventive and corrective measures to ensure long-term successful pest management.
Rodent Control - Truly Nolen's Complete Rodent Control (CRC) program is one of the most comprehensive rodent control methods available today. This program combines trapping and exclusionary methods with vector control, sanitation, and remediation for the ultimate protection of the customer's home and health.
Specialty Services - Truly Nolen also provides a host of specialty services that are designed to address unique environments, like lawns and ornamentals, or combat hard-to-control pests, like bed bugs and mosquitoes. We also proudly offer Truly Insulation Plus, which provides homeowners with a long-term preventative approach to reducing energy consumption while protecting their home from many common household pests.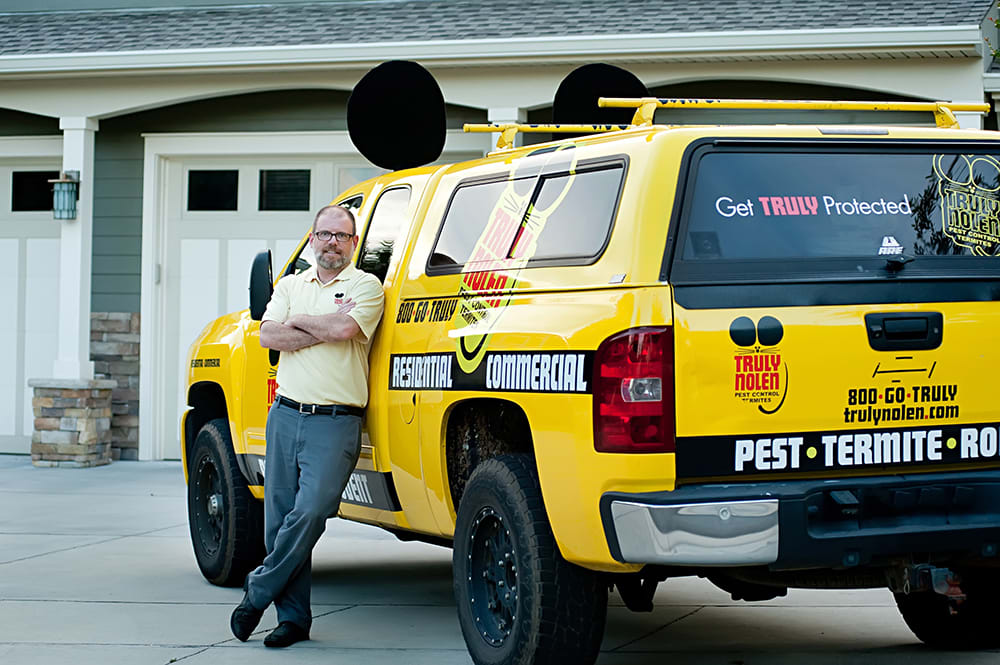 Marketing and Advertising
As a franchisee, you'll receive your own landing pages on our corporate website, use of 800-GO-TRULY, a community event kit, Facebook location set up, on-going press releases, social media assistance, and access to our marketing library. The marketing library includes ready-made marketing pieces, as well as custom marketing development assistance. Truly Nolen's marketing team will also assist with vehicle design, turning nearly any vehicle into the iconic Mouse Car.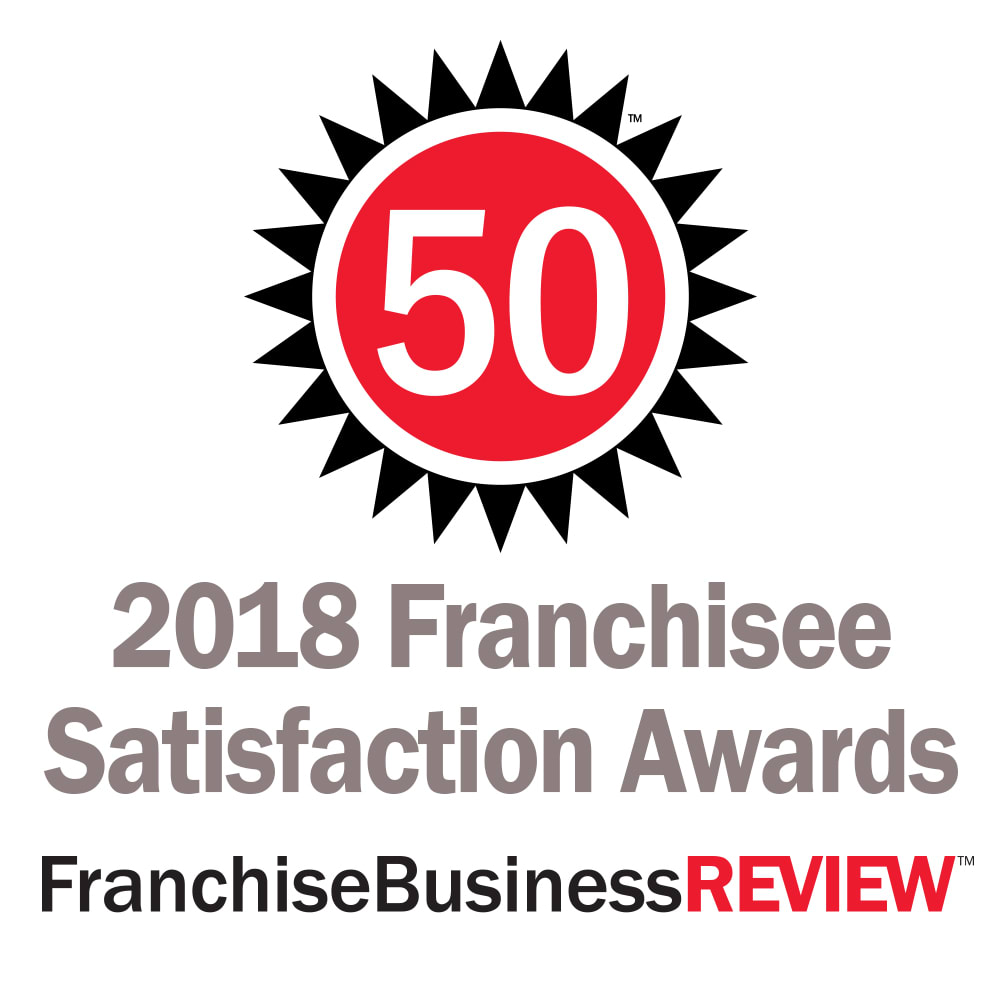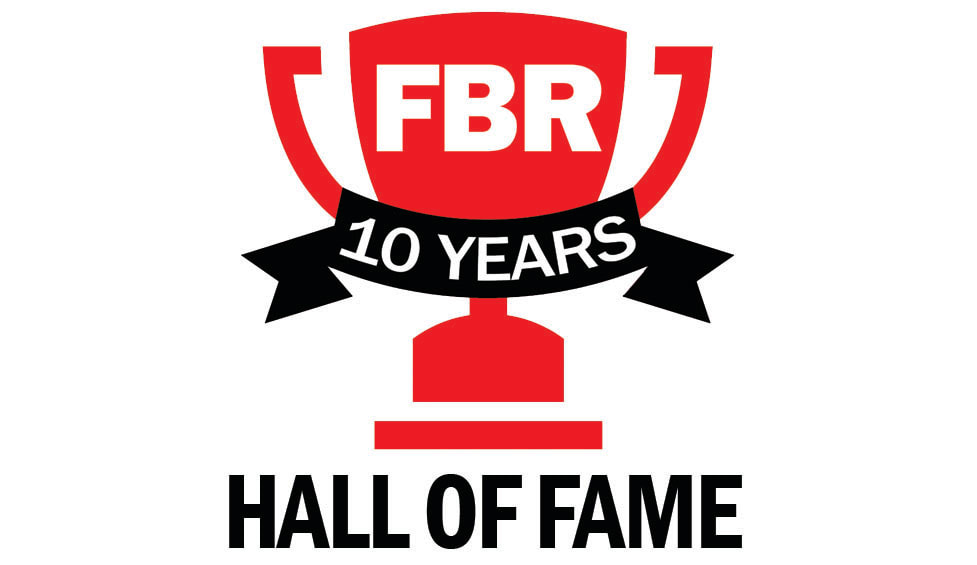 Ready to learn more? Contact us today for additional information on the Truly Nolen franchise system and available territories!
Download the franchisee satisfaction report on Truly Nolen of America absolutely free