FBR's Rockstar Franchisees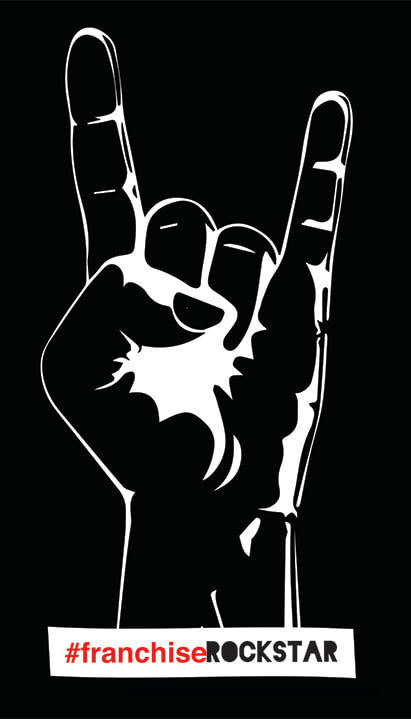 The success or failure of every franchise, as long as the brand is strong, is ultimately determined by its owner. To obtain insight into what makes franchisees "rockstars", Franchise Business Review identified 41 who embody a combination of financial success and professional satisfaction and asked them and their franchisors to share their thoughts on the subject.
To identify this year's Rockstar Franchisees, we reviewed our data from over 30,000 franchisees, representing 340 brands that have participated in our franchisee satisfaction research in the past 18 months. For detailed information about our selection methodology, click here.
"2017's rockstar franchisees set an admirable example when it comes to leadership, business acumen, and contributing to their community," says Eric Stites, CEO of Franchise Business Review. "They exemplify the far-reaching positive impact franchisees can have."
---
THE LIST: 2017 FEATURED ROCKSTAR FRANCHISEES
Paula Sotir



After working for over three decades in healthcare and experiencing what it is like to find senior living for her mother, Paula Sotir invested in a CarePatrol franchise in 2014. She was Franchisee of the Year in 2016 and is a top five producer every month.


Michael Consoli



After going on a cruise, Michael Consoli decided he wanted to get into the travel business. In 2007 he purchased his Cruise Planners, an American Express Travel Representative franchise and built the business while running his technology business. Today he is among the brand's top producing franchisees and the #1 Luxury and River Cruise agent in the country. He has also received the Top Global Producer award from Viking Cruises for the past two years.


Tracey Codd



Tracey Codd was a travel agent when she purchased her first Expedia CruiseShipCenters franchise. She has since purchased two more. Tracey is known for her commitment to continuous improvement and for helping her team of Vacation Consultants to achieve their individual and collective goals.


JD and Candace Asbell



JD and Candace Asbell were able to make their side real estate investment business, CityScape Properties, into a full-time one by becoming a HomeVestors of America franchisee. Their business has been a top-10 performer in the HomeVestors of America network since they joined it in 2004 and they received HomeVestors' top honor, "The Founder Award", which signifies integrity and teamwork.


Butch Upton



Upon assuming ownership of an existing HouseMaster franchise, Butch Upton discovered the previous owner had not been doing things correctly. With hard work and help from corporate and other franchisees, Upton has built his business up to a large volume of growth. Training and working with great home inspectors and franchisees is something that helps him stay passionate about his business.


Kevin Hershock



Kevin Hershock worked for another pizza company for 12 years before opening his first Hungry Howie's Pizza. He had always loved its food and now owns five locations. He received the brand's "Build the Brand Award" for being a franchisee who demonstrates great strength in marketing and operations to ensure ultimate customer satisfaction.


David Stein



David Stein owns an Office Pride Commercial Cleaning Services franchise and is an Area Developer. He assists fellow franchisees across the country by training and coaching them. In addition, he contributes his experience to the development of the brand's business model.


Ryan Knowles



Doing business with family is the norm for Ryan Knowles who owns three TWO MEN AND A TRUCK franchises in partnership with his father and brother in Florida. The group also partnered with one of their managers to open a Texas location. Their business began in 1993 with a couple of movers and two trucks. It now has 37 trucks and 100 team members in Florida, more in Texas.


Mike Kirk



Being downsized after working in the accounting and finance field for 13 years led Mike Kirk to reevaluate his career. He had always enjoyed the green industry, so opted to invest in a U.S. Lawns franchise. He is a recipient of the brand's President's Award and a member of its Hall of Fame, which honors franchisees who have built successful and sustainable businesses.