Top 50 Franchises for Women in 2017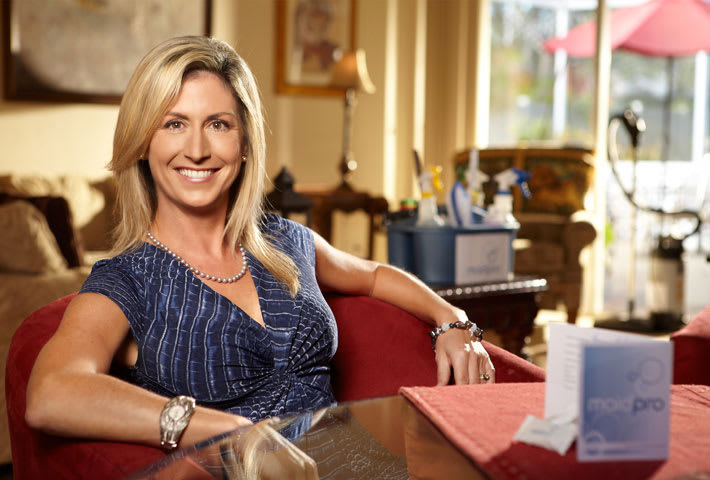 The franchise industry provides many options to women seeking business ownership on a full- or part-time basis in multiple sectors including fitness, home services, senior care, business services, child services, food and beverage, and more. There is literally a franchise for every interest or skill set.
Say Goodbye to Limitations and Hello to the Life You've Envisioned
The benefits franchising offers women who take the time to identify a strong franchise brand with the ability to meet their personal and financial objectives are numerous. In addition to saying goodbye to gender discrimination, being paid less than male colleagues, and lack of control over their work hours and vacation time, they operate their own business following an established, proven successful system while being supported by their franchisor and fellow franchisees. This often translates into being able to open and grow their business faster than entrepreneurs who start a business from scratch.
90% of Female Franchisees Surveyed Say They Enjoy Operating Their Business  
If you're ready to achieve success and satisfaction via franchising like the female franchisees featured in the articles on the right and many thousands more, exploring the 50 franchise brands below is a great place to start. They were selected based on feedback from 6,400 female franchisees representing 300 brands regarding aspects of their franchises that are crucial to their success such as leadership, training, marketing, and financial picture.
Here's to finally making the move from employment to empowerment!
| | |
| --- | --- |
| Featured Insight From Female Franchisees and Franchisors | Additional Resources to Jump Start Your Franchising Career  |
Infographics: Women In Franchising (Click image for full size.)
The List: Top 50 Franchises for Women in 2017
Look for these icons: Brand's franchisee satisfaction report offers insight into its leadership, financial opportunity and much more. Franchisee Q&A sheds light on the franchise lifestyle and experience.
---
@include('_partials.table-with-links', ['featured_only' => 'false', 'show_paused' => 'true', 'list_of_zor_ids' => '692,850,142,461,650,223,236,492,95,454,111,61,798,513,561,735,438,688,392,23,466,451,545,156,98,132,602,369,999,529,818,847,834,518,193,76,500,524,449,390,745,721,603,570,636,516,656,87,738,710', 'zors_and_links' => [ 392 => '/post/budget-cuts-led-brummer-to-amazing-athletes/',
492 => '/post/featured-franchisee-russ-russell-cruise-planners/',
454 => '/post/veteran-franchisee-larkin-frazier-growing-cruiseonedream-vacations-franchise-working-corporate-america/', 111 => '/post/jumpbunch-franchisee-has-franchise-open-in-one-month/',
438 => '/post/tracy-panases-just-between-friends-franchise-enables-her-to-help-local-families/',
132 => '/post/featured-franchisee-zack-conord-office-pride/',
524 => '/post/franchisee-mateusz-dabrowski-fell-love-pjs-coffee-new-orleans-working-student/',
95 => '/post/susan-maranhaos-wild-birds-unlimited-franchise-gave-her-the-stability-she-was-seeking/',
] ])