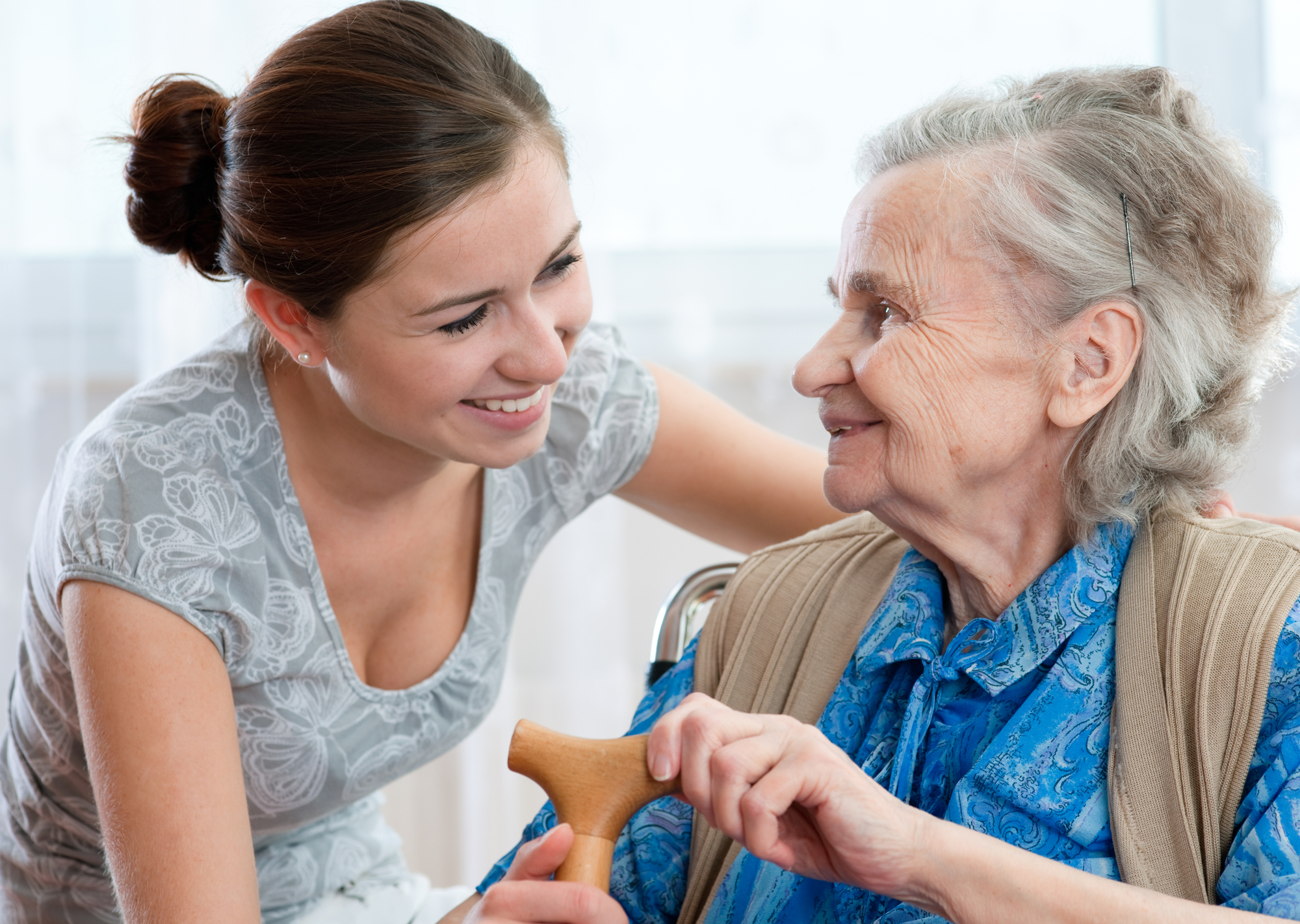 Sponsored content provided by Right at Home
Ken Helmuth, 51, spent more than 22 years in leadership positions in the pharmaceutical and medical device industries, where he led sales teams and provided products and services to hospitals and other health care entities. He had worked his way up the corporate ladder but found himself in search of a career that would offer more freedom and personal meaning.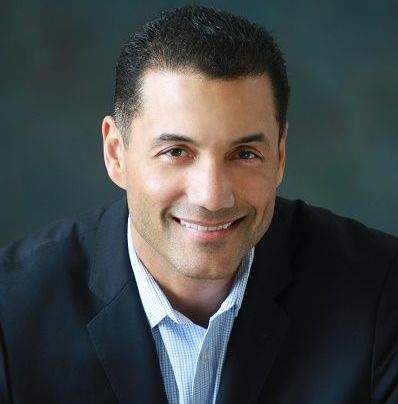 Ken Helmuth, Right at Home Franchisee
In 2014, Helmuth found a new opportunity as the owner of an in-home care franchise, Right at Home, in the Durham/ Chapel Hill area of North Carolina. Right at Home helps people age successfully in their own homes by providing care that allows them to retain as much independence and dignity as possible for their situation. Ownership has allowed Helmuth to be his own boss and more directly impact the people he serves.
"I like having the ability to work very closely with clients and their families and see the positive impact we make for them. Experiencing care firsthand is a lot different. In my prior career, I might have sold a device meant to save someone's life, but I sold it to a hospital and never saw the outcome," Helmuth said.
When he first invested in his Right at Home franchise, Helmuth had no idea that he'd be able to achieve his financial goals so quickly. In fact, he expects Right at Home of Durham & Chapel Hill to grow another 30 to 50%, thanks to a growing economy drawing the children of Baby Boomers to the area for jobs. Many of their parents are following them to the area and need services that bridge the gap between care and independence.
"I feel very blessed and fortunate. I didn't know when I bought this business that I had a gold mine," Helmuth said.
Why Buy a Franchise? It Makes Good Financial Sense in Today's Economy.
"You don't have to come from a health care or home care background to thrive in the in-home care business," said Eric Little, chief development officer of Right at Home. "While we have some franchisees who have worked in healthcare, we most of our Franchisees worked in the corporate world prior to owning a Right at Home Franchise.
We are looking for people who want to take the next logical step in their career path," Little said.
Little believes that while a full-time job working for a corporate business may carry with it the illusion of predictability and security, corporate buyouts and layoffs do occur. When they do, employees find out they have to react quickly to replace their incomes. One of the benefits of owning a franchise includes being in control of your financial future.
"Franchising with Right at Home is great for career professionals looking for a change because they get the best of both worlds. You own your own business, make all of the decisions related to hiring and firing, but you also get to do that while creating a business that makes a tangible, positive difference in the world," he said.
Furthermore, franchisors provide investors a roadmap for building their business, delivering an operating system that has already been battle-tested. Right at Home first opened in 1995 under owner and former hospital administrator Allen Hager, who perfected the corporate model for five years before opening Right at Home up to franchising in 2000 and then expanding internationally in 2010. Today, Right at Home franchisees operate 471 franchises in the United States and over 100 locations in another seven countries. The company shares the data and best practices it has collected over the past 25 years with its franchisees
"For career-changers there is already a recipe. They don't have to reinvent the wheel. Our historical performance outlined in our franchise disclosure document shows potential investors how our business model has performed over time," Little said.
The profitability of Right at Home franchises remains strong thanks to a relatively low estimated initial investment of about $80,000 to $150,000 and minimal overhead costs, which includes one office staff person and 800 square feet of dedicated office space. Franchisees reach "cashflow break-even" fairly quickly, Little added, with the bulk of their ongoing expenses allocated toward variable costs such as caregiver salaries.
"The fixed costs aren't very high. If you do have a lot of costs in any given month, it's likely because you have a lot of clients and you need to pay caregivers to take care of them," he said.
While 401ks and investments have seen record returns of 15 to 20% and more recently, experts warn that these gains are not sustainable. While you can choose to ride the wave and then try to make up for any dips in the future, Little suggests it might make better sense to take some of the investment profits from the last few years and invest a portion of your portfolio into a franchise. Not only will you then be able to maintain more control and influence over your investment and its success, but you'll also have a business to sell when the time is right.
"Business brokers often say that successful small businesses are worth three to five times its EBITA (earnings before interest, taxes, and amortization)," he said. "Having franchised for the past 20 years, we're starting to see some of our franchisees exit the business, and it's so gratifying to see them rewarded for their hard work when they sell."
Little is quick to point out that business ownership with Right at Home is not just about the money, though. "If you are experiencing career fatigue, investing in a franchise can help you address both financial and personal fulfillment aspirations.
Why Home Care is a Franchise Sector to Consider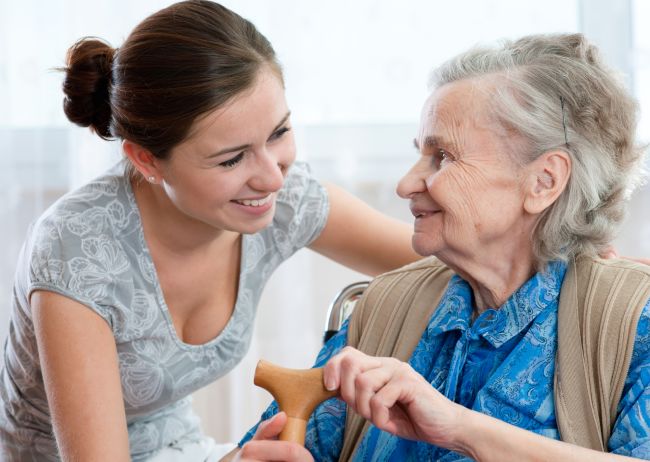 The home care business is booming, thanks to an aging population that will triple by 2050, according to UN estimates. As a result, the Bureau of Labor and Statistics reports that home health care is one of the fastest-growing segments within the health care industry.
Demographics show that the Baby Boomers have fewer adult "children" to care for them. Not only are people living longer, but they have a greater need for services. In fact, 47% of women over the age of 75 live alone with no spouse or loved one to assist them with daily activities like housework, cooking or cleaning, according to the Institute on Aging. Furthermore, a recent AARP survey states that older and physically challenged Americans desire to stay in their homes and maintain the highest level of independence possible.
"If we look at our business now, in any given week we are taking care of over 20,000 people and we aren't even scratching the surface. The year 2021 will be the first year the Baby Boomers turn 75. When people reach their mid-70s, we know their care needs tend to increase over time," Little said.
There also continues to be a large care gap after people are discharged from the hospital. Because hospital stays are shorter now than they were in the 1980s, more older adults find themselves in a bind when it comes to recuperating at home after a hospital stay. Hiring caregivers who can assist them in their daily activities greatly reduces accidents and hospital readmissions.
Right at Home was the first nationwide home care brand to create a package of services, called RightTransitionsSM, to assist hospitals, as well as other providers, in the reduction of preventable hospital readmissions and associated costs. In a three-year home pilot study in conjunction with Forsyth Hospital in Winston-Salem, NC, with funding from the Duke Endowment, RightTransitionsSM reported a 65% reduction in preventable readmissions, a 99% patient satisfaction rate, and more than $1 million in hospital savings.
Little emphasized that investors do not need a health care background to be successful but should be good with people. Successful business owners are good at recruiting quality caregivers and truly aim to make a contribution to their communities.
"This is also a really good business for millennials, or anyone who wants to change the world. What better business is there than home care to allow them to work on one of the developed world's biggest problems?" Little said. "They can help figure out how to best support the elderly allowing them to age with as much dignity and independence as possible within their personal circumstances."
Helmuth encourages entrepreneurs interested in home care to find the right company and jump in with both feet.
"Right at Home gives you every opportunity to succeed. They have business coaches and a team in place to support you," he said. "If you are going to take a risk, why not go with a franchise you can trust and who is there to support you?"
Fast Facts About Right at Home
If you are ready to buy a franchise that caters to seniors and adults with disabilities, here are some financial requirements you'll need to fulfill if you decide to join Right at Home, according to the company's Financial Disclosure Document.
Total startup investment: $80,150 to $147,150, including franchise fee
Franchise fee: $49,500, $44,550 for honorably discharged veterans
Minimum Liquid Assets to be considered for a franchise: $150,000
You can also expect to pay royalties to Right at Home that total 5% of your revenues. Other ongoing costs include contributions to Right at Home's brand marketing and promotional fund, which is 2% of revenue on the first $1 million. The contribution percent declines after the first million in revenues. This money is a powerful resource in the marketplace that most other senior care companies can't match. Right at Home is one of the largest senior care companies in the world, and as such the contributions to this fund allow the company to offer sophisticated marketing to benefit the brand and ultimately the franchise owners.
Initial training includes 10 days of on-site training at Right at Home's Omaha headquarters. At the training, franchisees learn about the administrative and operational aspects of the business, as well as specific sales and marketing techniques for a home care franchise.
Franchisees are located in specifically designated areas (territories). Each territory is defined by zip codes include 15,000 to 30,000 people age 65 and older.
Historical Business Performance
Like most franchises, Right at Home doesn't offer any forward-looking projections for how much franchisees can make, but they do disclose historical sales and gross margin performance of their current franchisees. This information is published in the company's franchise disclosure document (FDD). As an example, the FDD shows Right at Home franchises open for 13 to 24 months as of December 31, 2018 (the most recent year that data is available) reported median net billings of $314,997 while the 217 franchises open for more than 61 months reported median net billings of $1,116,348, according to Item 19 of the company's FDD.Remember, the amount billed, or total revenue earned, is not the same as the profit realized. As you would investing in any business, when you research franchise opportunities, you should carefully conduct your research: weigh your options, look at all franchising costs, and talk to current franchise owners to validate your understanding of the business. You also need to be honest about the amount of time and capital you are willing to invest in your business.
There are still 300 open and available territories, including Grand Rapids, Michigan; Bakersfield, California; Daytona, Florida; Akron, Ohio; El Paso, TX; and Jackson, Mississippi to name a few.
Owning an in-home care business can not only be financially rewarding but can also prove to be the next step on your career ladder. To learn more and receive a free Right at Home franchise kit, call 866-350-9770 or visit https://rightathomefranchise.com.