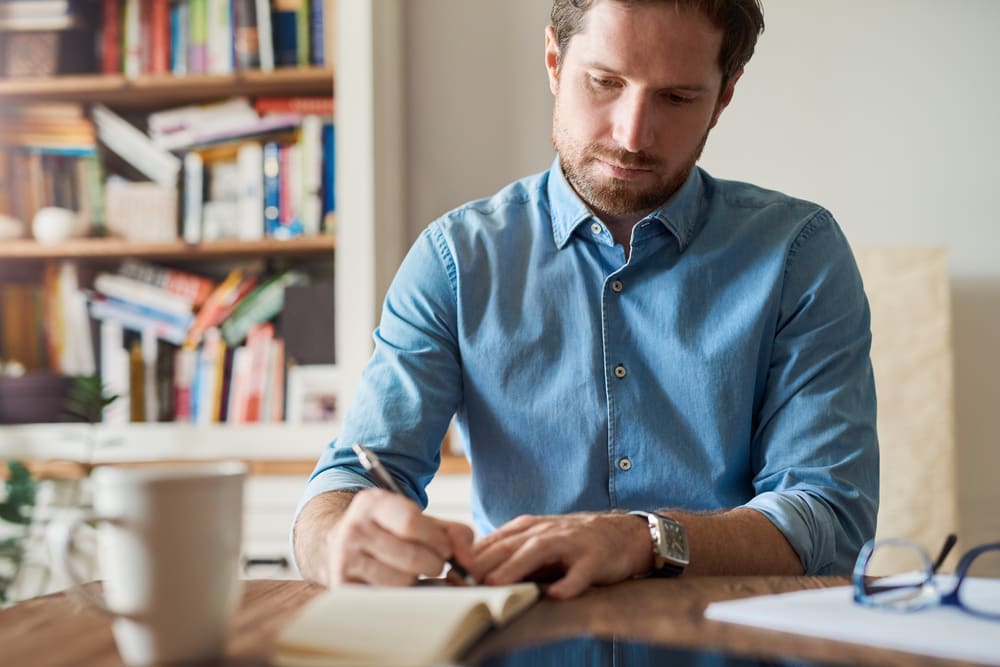 Starting your own business is a dream for countless entrepreneurial-minded people. For many, the idea of working from home also has a great deal of appeal. Well, today we're putting those two dreams together to explore some great ideas for starting your own business and working from home.
Successful home businesses come in all shapes and sizes, but most have at least one thing in common — they are inspired by the business owner's interests, skills and passions. Perhaps you already know exactly what your business would be. Or perhaps you're just starting to explore the world of ideas for businesses you can start from home.
Either way, let's do some quick brainstorming about your future. Here, we'll examine some significant home-based business trends. We'll look at some ideas we guarantee you definitely haven't thought of. We'll even talk about ways you can start a home-based business in a field where you possess the passion, but not necessarily the experience.
Brainstorming Home-Based Business Ideas
Taking just 60 seconds to scan "The 50 Most Fun Home-Based Businesses" reveals an incredibly diverse range of ideas for starting your own business at home. They include:
Healthy ideas: Personal Trainer, Yoga Instructor
Hands-on ideas: Jewelry Maker, Massage Therapist
Tasty ideas: Baker, Caterer, Jam Maker
Techy ideas: Web Designer, Facebook Page Designer
Party ideas: Wedding Planner, Party Planner, Gift Basket Arranger
Literary ideas: Copywriter, eBook Author, Professional Blogger
Furry ideas: Dog Groomer, Pet Sitter
Artsy ideas: Musician, Dance Instructor, Music Teacher
Fashionable ideas: Vintage Clothing Reseller
Online ideas: Social Media Consultant
Helpful ideas: Home Daycare Provider, Virtual Assistant, Life Coach
Even bizarre but intriguing ideas: Glass Blower, Christmas Tree Farmer, Hot Air Balloon Operator
OK, now that we've (probably) ruled out Glass Blower and Hot Air Balloon Operator, let's pause for a reality check. Starting your own business from home will require a lot of hard work and considerable sweat equity to succeed. But if something in your heart is still telling you it's worth it, these are probably some of the reasons why.
Benefits of Launching a Business From Your Home
For many, the biggest reason to consider launching a home-based business is the opportunity to make a living doing something you truly enjoy, on your own terms. Along with pride of ownership and being your own boss, quality-of-life concepts like greater "freedom" and "flexibility" are also part of the equation.
However, there are also any number of practical reasons for launching a business from your home. For example:
You can save a ton of money on the high cost of office or retail space.
You can take advantage of tax deductions for using part of your home as a workplace and to write off other expenses that are essential to your business.
It'll be much easier to set your own schedule and adapt it to other important aspects of your life like family.
You can kiss your commute goodbye (especially appealing to those who have lost countless hours in traffic).
The good news for home-based entrepreneurs today is that technology is making it easier than ever before to work remotely — and that has helped fuel a move toward a more remote workforce across many industries.
From video chat and teleconferencing capabilities to laptops, tablets and smartphones enabled with apps designed to support and enhance your business activities, technology is changing the game for home business owners — some of whom also find it helpful to use file hosting and storage systems like Dropbox, group messaging and communication apps like Slack and information-sharing services like Google Docs.
Franchising Your Way to Home Business Ownership
One way to get started with your own home based business is to purchase a franchise. Franchise ownership is also a great way to start a home business in a field where you are excited about the work but don't have a great deal of experience (or in some cases any at all). That's because the franchisor will provide all of the training and support that you'll need to get started; and going forward, they'll be invested in helping you succeed.
There are many additional compelling benefits to franchise ownership; here are just a few: Franchising offers the chance to be your own boss without taking on the significant risk that comes with starting a business from scratch. You'll save on expenses because franchise owners are able to leverage the collective purchasing power of a larger organization. You'll also enjoy some built-in brand recognition and customer base, as well as access to key lessons learned from fellow franchise owners instead of being left to figure everything out for yourself.
But perhaps the biggest reason is the bottom line. Not only is franchising typically more affordable than starting a business from scratch — many of the most appealing home-based franchise opportunities are more affordable than brick-and-mortar franchises because they require less investment in infrastructure. Some can even be run on a part-time basis. (Again, thanks to technology, some franchisees are even able to figure out how to run a remote business from, say a poolside resort in Acapulco.)
Franchising also spans a range of different types of home-based businesses. In some, such as Happy & Healthy Products, Inc., the majority of your work takes place right in the comfort of your home; but in many others, home may serve as your office and headquarters as you venture out to provide goods or services to clients in their homes or offices. (TSS Photography and Soccer Shots are good examples of a business that you can run remotely, but that also feature the excitement of experiencing something new each day.)
In still others (like Dream Vacations, for example), you might work primarily from home while also gaining the opportunity to see the world on a budget. For more ideas, check out our list of the "Top Home-Based Franchise Opportunities" and our report on how franchising has been a work-life balance game-changer for many female entrepreneurs.
It's no secret that it can be extremely hard to go out on your own and be successful (especially if you are looking to transition to a new field). However, franchising can be a realistic and even lucrative way to fulfill your dreams of owning your own business.