Ryan Knowles' TWO MEN AND A TRUCK Business is a Family Endeavor
Published: May 9, 2017

Doing business with family is the norm for Ryan Knowles who owns three TWO MEN AND A TRUCK franchises in partnership with his father and brother in Florida. The group also partnered with one of their managers to open a Texas location. Knowles shared his franchising experience with Franchise Business Review.

What specific business advice do you have for franchisees when it comes to succeeding in franchising? Be involved as much and as often as possible with your franchise. Even if you choose to hire several layers of management within your franchise, it is still extremely important to have your finger on the pulse of the business.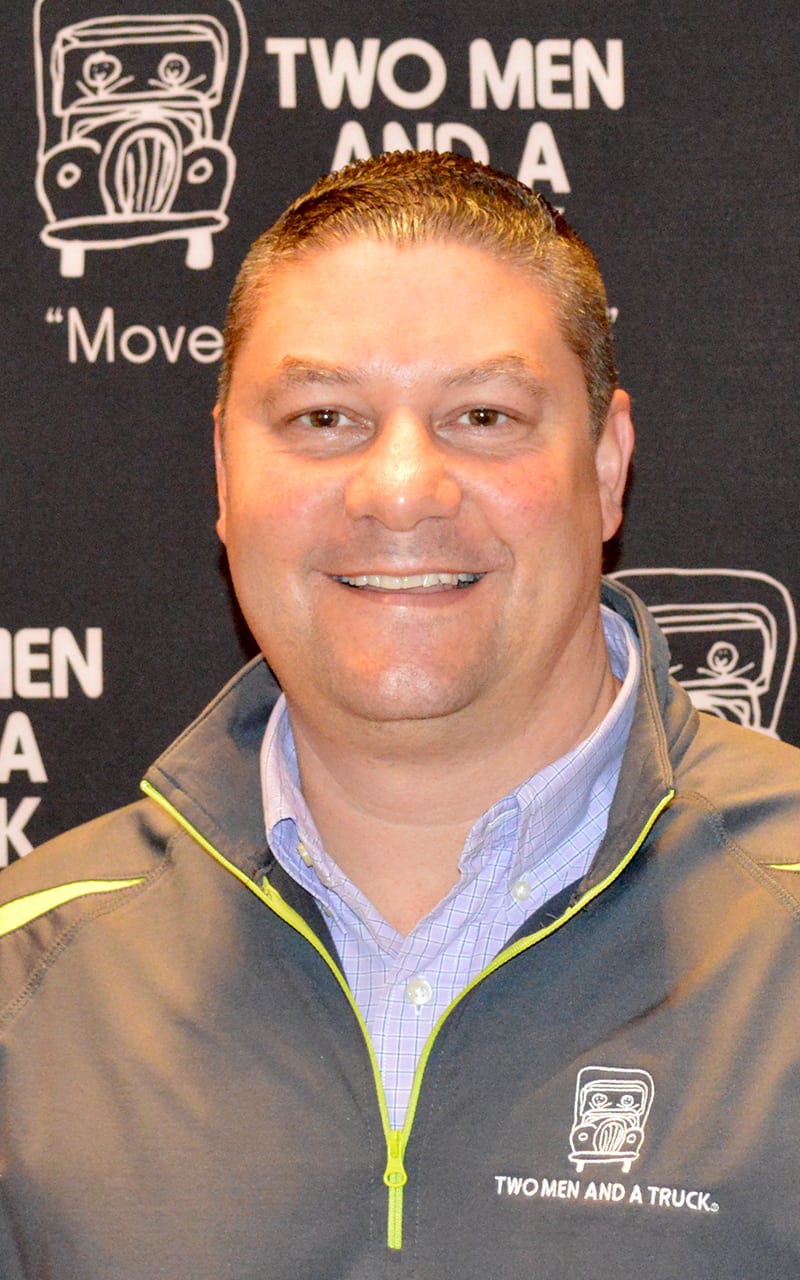 Ryan Knowles owns his TWO MEN AND A TRUCK franchises with his father and brother.
What are you most proud of overall when it comes to your career in franchising? We started our franchise up over 25 years ago with a couple movers and two trucks. Now we set the standards when it comes to moving companies in the Tampa Bay area, and we manage 37 trucks and 100 team members.
How did you enter into franchising? I graduated from Michigan State University in 1997 with a degree in Business Administration/Finance. The thought of working for the family moving business that my father opened up in 1992, never really even crossed my mind. After three years of working in the corporate environment for Toyota Motor Sales USA and dealing with the cold, brutal Chicago winters, the thought of moving to sunny Tampa, FL seemed like a dream. In 2000, I went to work with my dad and brother and we have grown tremendously since adding people, trucks, and offices. We even picked up three more Two Men And A Truck franchises along the way. I couldn't imagine doing anything different.
TWO MEN AND A TRUCK Background Information
Before investing in TWO MEN AND A TRUCK, Ryan researched it extensively. Below is information that will help you get started on your own research.
You can see how its franchisees rank it in area's that are crucial to the health of a franchise including leadership, culture, and training, by reading its full franchisee satisfaction report.
For more information about franchising with Two Men and A Truck you may call (888) 519 0843 or visit franchise.twomenandatruck.com.
Investment Info

Startup Costs:

$75,000 - $590,500

Cash Required:

$75,000 - $150,000

Net Worth Required:

$150,000 - $350,000

Company Stats

Year Founded:

1985

Franchising Since:

1989

Locations:

380

Franchisees:

268