How to Select a Franchise, 8 Things to Consider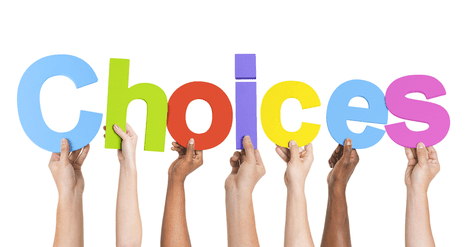 Regardless of your business experience or skill set, if you are thinking of investing in a franchise, here are some things you should consider prior to doing so.
What Interests You: Many people compare entering a franchise agreement to a marriage. You have to be sure the business will hold your interest over the term of the franchise agreement – many of which can be 10 or 15 years long. It is important to think about what would achieve this – your role in the business, the focus of the business, other factors.
The Traits it Takes: Franchisors feel there are certain traits their successful franchisees share. A strong need to succeed, support at home, a healthy attitude towards sales, and being a self-starter are ones many look for.
Demand: Is there a demand for the products or services where you plan to open your franchise? Is it seasonal or year-round? If it's seasonal, how will you offset this? Does the product or service generate repeat business?
Competition: How much competition for the product or service already exists in your area? Is the competition already well established? What would differentiate the franchise from existing competitors? Does the franchise sell products or services that are easily available online or through a catalog?
Brand Recognition: Well-known franchise brands with a good reputation are more likely to attract customers faster than relatively new ones. If you opt to invest in a younger franchise, you'll have to work even harder to create customer demand.
Your Exit Strategy: Your long-term business goals should be a major factor when selecting a franchise to invest in. Whether you want to pass your franchise business on to a family member or ultimately sell the business will influence which franchise model is best for you.
Complaints: It's a good idea to see if any complaints have been filed against the franchisor with franchise regulators, Better Business Bureaus, or local consumer protection agencies in your state or the franchisor's home state. You should also compare online customer reviews to reviews of similar businesses in your area. If there are complaints about the company, or low customer satisfaction reviews, this should be a huge red flag.
Does it Deliver in Key Areas?: Strong franchise systems excel in several areas: training and support; leadership; and innovation are among the top three. It's important to ensure the brand you are considering does so. Valuable insight into whether a franchise provides the support its franchisees need to succeed can be obtained directly from its franchisees. We recommend that you ask current franchisees pointed questions about the system and ask the franchisor to share their franchisee satisfaction survey results. Many of the brands featured on our Top Franchises list  share their franchisee satisfaction survey results for free within the Franchise Reviews section of FranchiseBusinessReview.com.