Tapping Into Other's Expertise Helped HouseMaster Franchisee Butch Upton Succeed
Published: May 9, 2017

Butch Upton purchased an existing HouseMaster franchise that was underperforming under the previous owner's direction. With the help of his franchisor and fellow franchisees, he made it into the thriving business it is today. Upton shared his thoughts regarding franchising with Franchise Business Review.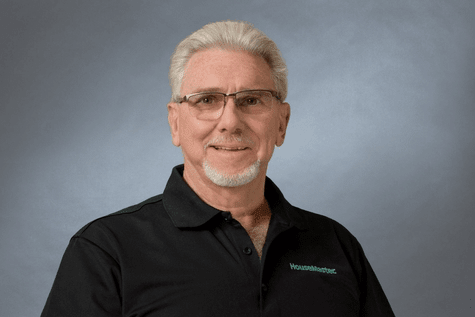 Butch Upton has grown his HouseMaster business tenfold.
What specific business advice do you have for franchisees when it comes to succeeding in franchising? Be sure to do three things:
1. Follow the system. There is no value in trying to re-invent the wheel. The system works. Ask for advice. If you have questions—ask them. Reach out to your support team and other business owners. They will be more than happy to help you and give you great input on what works best.
2. Be confident in yourself and your franchisor. You made a great decision and are in good hands. Work hard and success will come. Take advantage of the franchisor's resources to set your business apart.
3. Hire the right people. Employ people you are proud to work with and respect what you do and your brand.
How did you decide upon franchising? After owning many businesses, I invested in an existing HouseMaster franchise because I wanted a turnkey business. I found the business owner before me wasn't doing things right. I received help from corporate and other franchisees and was able to build my franchise up to a large volume of growth.
Has franchising met your personal and financial goals? Personally, it has made me a more confident person when it comes to business decisions, my relationships, and being able to help others, which I find very rewarding. I have trained and worked with many great home inspectors and other franchisees, which has been a pleasure. Financially, I have been able to support my family and plan my future. I am grateful to this business and everyone in the HouseMaster family.
Financially, I have been able to support my family and plan my future. I am grateful to this business and everyone in the HouseMaster family.
Why did you select the franchise brand you did? HouseMaster has a great history of success. They were the first to franchise in their industry and have always been there to help me throughout the years. I love the other franchisees too. We have a great culture together, which has been a blessing.
What kind of support from your franchisor has contributed most to your success? The marketing programs HouseMaster has come up with are very effective. They encourage us to build relationships that will continually produce revenue and growth. Also, allowing and encouraging us to learn and trade ideas with other franchisees has helped me immensely.
How do your fellow franchisees help you succeed? We have great camaraderie and eagerly share our successes and failures with one another. It has helped me avoid making the same missteps they have, and learn a few new tricks of the trade.
HouseMaster Background Information
Butch researched HouseMaster extensively prior to investing in it. Below is information about the brand to help you get started on your own research.
You can see how HouseMaster's franchisees rank it in area's that are crucial to the health of a franchise including leadership, culture, and training, by reading its full franchisee satisfaction report.
For more information about franchising with HouseMaster you may call (800) 526 3930 or visit housemaster.com.
Investment Info

Startup Costs:

$61,100 - $106,500

Cash Required:

$42,500

Net Worth Required:

$80,000

Company Stats

Year Founded:

1971

Franchising Since:

1979

Locations:

309

Franchisees:

165