Today's Most Successful Veteran Business Owners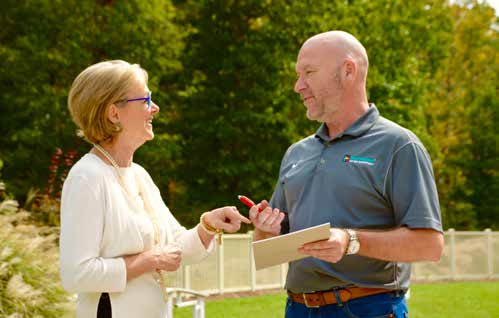 ...and the Top Franchise Brands They Own
Owning a franchise business requires many different skills—the ability to follow established systems and processes, the ability to lead and motivate employees, and the ability to work with many types of people. In many ways, the military cultivates the ideal franchisee.
According to our research, one in eight franchise businesses in North America is owned by a veteran. Franchising allows veterans to put their discipline and training expertise to work, while enjoying the benefits that business ownership offers over other career options. But while many veterans are a great fit for franchising, not all franchise opportunities are a good fit for veterans.  
  "The reality is that two-thirds of the thousands of franchise opportunities available today are simply average or below average opportunities," said Eric Stites, founder and CEO of Franchise Business Review. "That's the whole reason we do what we do. Franchise Business Review is like the Consumer Reports of the franchise world. We help prospective investors understand which franchises are the top opportunities—based on the actual performance and satisfaction of franchise owners."  
WHY SATISFACTION MATTERS
Many franchise companies offer special incentives for franchisees with military experience. These incentives may come in the form of discounted franchise fees, financing assistance, or additional training and support. Some brands even offer free franchises to veterans as part of their recruitment efforts. But no matter how great the incentives, nothing guarantees a franchisee or a franchise concept will be successful.
One of the best ways to know if a franchise opportunity is really as good as it appears is to review third-party franchisee satisfaction data. Franchise companies that don't have third-party satisfaction reviews may have issues they are trying to hide. Franchisee satisfaction reviews offer a wealth of information on the system's leadership, culture, training and support, financial outlook, and franchisee community.
Franchisee satisfaction data is even more important to prospective franchisees on active military duty. If you're located abroad, it may not be easy to conduct the necessary due diligence—calling current franchisees, visiting local stores, and meeting with the corporate office—from afar. While we always recommend potential operators talk to current franchisees, this report can at least be a starting point for your conversations.  
VETERANS & FRANCHISING
Why are franchise companies so interested in recruiting veterans into franchising? The answer is two-fold, franchisors tell us—they want to "do good" and give back to veterans and they see a real synergy between the skills necessary to succeed in franchising and the skillsets trained by the military.
The best franchise companies excel at recruiting great people, and then training and supporting them to be top performing business owners. Great franchise companies understand that if their franchisees are successful, the franchise company will be successful too.
"JUST DO IT!! The military has given you the discipline and work ethic to be successful at all things in life, and franchises give you the tools to build a great business. Put those things together, and you're bound for success!" -Eric Friedrich II, FirstLight Home Care franchisee, Brunswick, GA
"Franchisors offer a business model, operating systems, and procedures. We find that veterans are often better at following that system than those who haven't had that kind of experience and training," said Catherine Monson, CEO of FASTSIGNS. "When you open a new business, it's going to be longer hours and harder work—than just having a job. Our folks who have served in the military are not afraid of hard work. That kind of perseverance and commitment is what it takes to own a business."
FASTSIGNS offers a 50% discount off their initial franchise fee of $47,500 for veterans who have been honorably discharged from the military. FASTSIGNS has also won a Franchise Business Review Franchisee Satisfaction Award for 12 consecutive years.
"The same qualities that allow someone to succeed as a member of our nation's armed services often make them a perfect franchisee with Office Pride," said Gerry Henley, executive vice president of Office Pride, a commercial cleaning franchise based in Palm Harbor, Florida. "We want to make sure that we're attracting the best franchise candidates possible, especially veterans.
Office Pride Commercial Cleaning offers qualified veterans a 25% discount off their initial franchise fee, and this year launched a new veterans-focused program to waive 100% of the franchise fee for up to three qualified veteran franchisee candidates.
FirstLight Home Care CEO Jeff Bevis is also a big believer in recruiting veterans as franchise owners. In addition to leading his national home care franchise, Bevis also serves as vice-chairman of VetFran—a volunteer organization tasked with helping veterans and their families discover opportunities for employment and business ownership within franchising.
"Veteran franchise owners bring an added level of leadership, discipline and focus to their operations," said Bevis. "Across my 30 years in franchising, their operational and growth results absolutely lead the upper quartile in performance."
Like many franchise CEOs, Bevis knows that veterans that get into franchising achieve solid results. That is why Firstlight Home Care offers veterans a $10,000 discount off their franchise fee, and tries to recruit as many veteran franchise owners as than can.  
TRANSITION TO BUSINESS OWNERSHIP
Many veterans in franchising transitioned out of the military and into the workforce for several years, and then decided to purchase a franchise business. Others transition directly out of the military into a franchise. The beauty of franchising is that most franchise companies don't require you have to have specific industry experience. They can provide most, if not all the training and support you need.
"We have found our veteran franchise owners especially aspire to and achieve their results at a more rapid pace. Veterans follow a system, a process, a proven path, and EXECUTE with high consistency!" -Jeff Bevis, CEO, FirstLight Home Care
Army veteran Jenifer Breaux joined the Army National Guard during college, and was later commissioned as a Chemical Officer, serving in Afghanistan and the Pentagon during her military career. Business ownership was on her mind long before leaving the Army.
"I knew that I wanted to work for myself," said Breaux. "Over a year before I retired, I started attending a variety of classes that put me on the road to self-discovery. The military was wonderful in assisting with my transition. I discovered that owning a franchise was the perfect fit for me."
While Breaux had many skills, marketing and technology were not her strong suit. She conducted a deep self-assessment and then looked for a franchise organization that could fill in the gaps. She came upon the Dream Vacations franchise, which is a leader in the travel and cruise industry with very high franchisee satisfaction ratings.
"I knew that I had the skills to own a business—to be a leader in business—but I did not have a business background," Breaux continued. "I also have a passion for travel. Dream Vacations has a fabulous team of experts and extensive training programs. It truly is the best of both worlds. You have your own franchise with the freedom to build and grow, but you have the support with marketing, web design, and partnerships that the headquarters fosters. I knew Dream Vacations was the perfect fit."
For qualified veterans, Dream Vacations offers up to a 20% discount on their franchise fee of $9,800. Dream Vacations is one of the more affordable franchise opportunities on our Top Franchises for Veterans list, with a total startup cost of just $12,500 - $21,850 for first-time travel agents.
Travel franchise opportunities are a popular choice for veterans. Charles "Russ" Russell, a U.S. Air Force veteran, found his franchise opportunity with Cruise Planners, which operates a similar model and has also made Franchise Business Review's list of top franchises for four years running.
"As I prepared to transition from military life, I attended a mandatory departure workshop," said Russell. "One of the topics addressed in the transition program was about veterans becoming business owners. Our speaker emphasized a few key points that made me realize a franchise business would be a wise investment."
After retiring from military service and researching business opportunities, Russell said Cruise Planners kept popping up on his radar. Investing in a franchise enabled him to combine his passion for planning travel adventures with a business that provided the support and brand recognition to get his business up and running.
"Cruise Planners carries a great deal of industry, supplier and tour operator recognitions," continued Russell. "As an individual startup, it would take me decades and I still would never achieve the same level of recognition. Cruise Planners makes me look better to the average consumer."
Cruise Planners offers a $1,000 discount off their initial franchise fee of $10,495 for inexperienced travel agents who are qualified U.S. military veterans.
Tim Mackin's path to franchise ownership was slightly different. After 20 years in the Army supporting heavy armored organizations in Texas, Kuwait and Germany, Mackin transitioned into the civilian world as an operations manager for a global fleet vehicle management company. There, he would spend another fifteen years overseeing global operations.
It wasn't until his mother-in-law became ill, that Mackin and his wife Anne "took stock" of their professional lives.
"My mother-in-law was diagnosed with inoperable cancer and had moved in with us," shared Mackin. "Coordinating care and balancing the pressures associated with a high-demand job put things into perspective. We were fortunate that we found exceptional care for her, and could truly enjoy our remaining time together. It was such a positive experience that we simply knew we wanted to provide that same experience to others."
Those of us interested in owning a business find many reasons not to take the risk, but at that moment, life felt very short—I needed to pursue what I really wanted to do with my life." -James Temple, Multi-unit Mathnasium franchisee, Richmond, VA
The experience of a sick parent has inspired many to consider a change in career paths. For Tim and Anne Mackin, they now knew that they wanted to go into the home care business, but didn't know where to begin. Their homework started at the local SCORE office, which provides free business education and mentoring through a network of national offices (www.score.org).
In their research, the Mackins discovered FirstLight Home Care, a Cincinnati, Ohio-based franchise company with over 200 locally-owned offices throughout the U.S.
"We then looked at businesses in the community that provided elder care," continued Mackin. "We had some sense of what services were offered in our community and we wanted to be a part of something with impact—where we could give back. What we discovered is that not all franchises are the same. When we met with FirstLight, we just knew it was a good fit—and that we, personally, would want the FirstLight family to care for our loved ones."
James Temple, a multi-unit Mathnasium franchisee from Richmond, Virginia was also inspired into franchise ownership after the tragic loss of a parent. After serving for seven years in the Air Force, Temple returned home to his alma mater at the University of Virginia to get his MBA.
"The decision to own a franchise business for me was a process rather than an event," shared Temple. "That process accelerated during the last year of my MBA program in 2009. My dad passed away suddenly and that loss caused me to evaluate where I was going. Those of us interested in owning a business find many reasons not to take the risk, but at that moment, life felt very short—I needed to pursue what I really wanted to do with my life."
Temple found his military service and leadership skills to be a big help in the business world. When he invested in Mathnasium, which specializes in tutoring children in math, he wasn't looking to just buy himself a job—he wanted to build a successful business that could run well without him being involved in every detail. He originally acquired an existing Mathnasium location in the Richmond area, and over the last seven years has grown his business to ten locations around Richmond and Northern Virginia.
Mathnasium offers qualified veterans a 25% discount on their initial franchise fee of $40,000. The total investment to open a Mathnasium learning center is $102,750 to $143,610, before any veterans discount.  
DO YOUR HOMEWORK
While franchising can offer veterans a fantastic opportunity to invest in their own business, franchising is not a "silver bullet" for success. While franchising does allow you to be in business for yourself, but not by yourself—as we said earlier, not all franchises are created equal. You have to do your homework to make sure a company is really as good as they say they are, and most importantly, are they a good fit for you?
"When I was considering purchasing a Two Men and a Truck franchise, I randomly called about a dozen franchisees," says Terry Bruns, who prior to purchasing a Two Men and a Truck franchise was an Electronics Technician in the U.S. Air Force. "Each was very frank with me. I felt confident that I knew what I was getting into."
Two Men and a Truck offers qualified veterans a 10% discount on their initial franchise fee. Depending on the size of your market, the total investment required to open a Two Men and a Truck franchise ranges from $95,000 to $666,000. That includes an initial franchise fee of $15,000 to $85,000 before a discount.
Every franchise company has a different culture and a different set of values. Some franchise companies have a very comfortable "family feel" about them, where franchisees interact often on both a personal and professional level. Other franchises are more "stuffy" and only get together occasionally to review business goals. The right fit for you depends on your personality and what you ultimately hope to achieve with your business.
"Pick your franchise wisely. You'll want to be sure you enjoy it," says Bruns. "I really love my system. Our goals and values are aligned. My strengths are also logistics and sales, which I leverage daily in my business."
In addition to speaking with lots of franchisees to fully understand what it takes to be a successful franchise owner, a Franchise Disclosure Document (FDD) provides a tremendous amount of information about any franchise. Every franchise company has an FDD, and they are required by law to give you one if you are seriously considering investing in their franchise opportunity.
Unfortunately, FDDs can be hundreds of pages long with lots of fine print. For someone unfamiliar with franchising, an FDD can make your head spin. Once you narrow down your franchise choices, it is advisable to hire a franchise lawyer to help you understand the specific details of their FDD and their franchise agreement.
For those wishing to start their franchise research on their own, Franchise Business Review offers an inexpensive, on-demand video series within our Franchise Buyer's Toolkit. Our toolkit provides an in-depth breakdown of the FDD, as well as resources to help you figure out how much money your new business might make, and how to finance your franchise business, and advice on hiring a franchise attorney. All this available online www. FranchiseBusinessReview.com/Toolkit.
And for veterans still serving overseas, many franchise companies make it possible for you to conduct your due diligence from afar.
"Our development team Skypes with candidates and we help them line up interviews with existing franchisees," says Paul Pickett, Chief Development Officer at Wild Birds Unlimited. "In addition, we share our full Franchise Business Review satisfaction survey results online, as well as YouTube videos of our franchisees. We want franchisee candidates to have a great understanding of how our franchisees feel."
Wild Birds Unlimited offers veterans a discount of 15% off their franchise fee.  
TAKE THE NEXT STEP
This year's Top 100 Franchises for Veterans list is an impressive group of the top companies in franchising today. Impressive not because we think they are great franchise opportunities—but because their veteran franchisees gave them extremely high marks.
Take your time and do your research. Franchising offers many great opportunities for veterans, but you need to find the opportunity that's the right fit for you. We hope this guide is a great start for your next adventure.