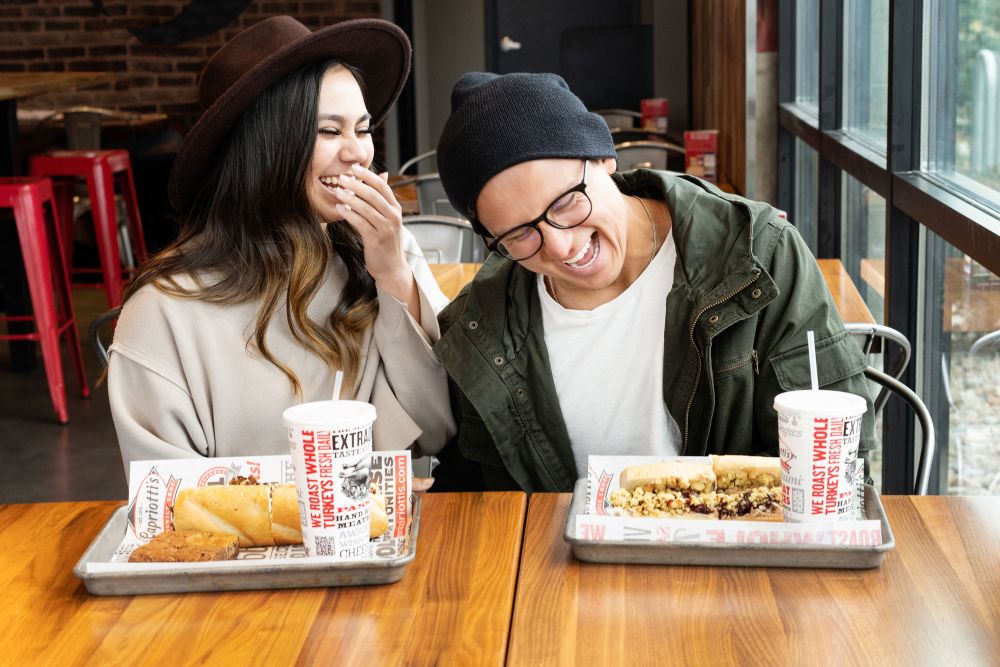 Get to Know Capriotti's Sandwich Shop, Inc.
Cappriotti's Sandwich Shop was founded by Lois Margolet and her brother, Alan, in 1976, in Wilmington, Delaware, where sandwich shops were abundant. They knew they needed to set their business apart from the competition, so they focused on creating the perfect sandwich for "real turkey lovers'' by roasting whole, fresh turkeys overnight. They were later joined by their cousin, Diane Rizzo, who opened additional locations which were equally successful. In fact, their commitment to the highest quality food combined with their unique business formula proved to be so successful, they began to offer franchising.
Today, their fanatically-delicious, slow-roasted, hand-pulled Butterball® turkey, hand-rolled meatballs, and American Wagyu steak provide the solid foundation that sets them apart from any and all competitors in the sandwich space. These not only serve as the meat of their sandwiches but also as the meat of their brand.
The company's mission is to share their passion, one sandwich at a time. Today, Capriotti's Sandwich Shops are located around the block and across the country as they continue the tradition that started in Delaware over 30 years ago.
Cappriotti's six simple ingredients for success include:
Incredible Product
Strong Vendor Network
Innovation & Technology
Simplified Operations
Marketing Support
Company Culture
Interested in opening your own Capriotti's Sandwich Shop, Inc. franchise? Take the next step and request more information.
Send Me More Information
Hear What People Are Saying About Capriotti's Sandwich Shop, Inc.
Who Makes an Ideal Capriotti's Sandwich Shop, Inc. Franchisee?
Capriotti's franchise partners come from all walks of life. Whether you are an engineer or a restaurant veteran, our comprehensive training programs are for everyone from the first-time business owner to the seasoned restaurant professional.
Capriotti's Sandwich Shop, Inc. Frequently Asked Questions (FAQs)
Get Capriotti's Sandwich Shop, Inc. Franchise Information Today!