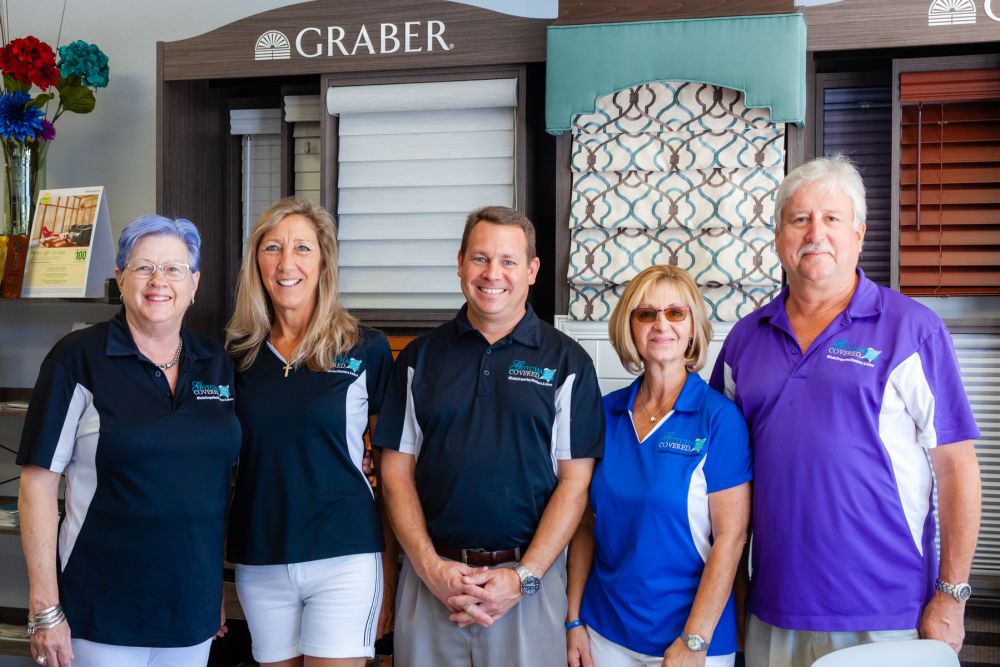 Get to Know Gotcha Covered
You're obviously dreaming of something more out of your life- more income, more flexibility in your schedule, more time with family and friends, more meaning, more challenge, more equity in your own business, etc. If this sounds like you, we are pleased to tell you more about how Gotcha Covered can help you achieve all of these dreams.
The Best Opportunity You've Never Thought Of
Gotcha Covered is a window covering franchise that provides custom window treatments to businesses and residential customers and offers virtually everything for the inside of the window including blinds, shades, shutters, window film, curtains, draperies, and more.
Rather than focusing on just hard treatments like blinds, we offer our customers virtually every type of window treatment available including high-margin soft treatments like drapes. This is a flexible business with an excellent work/life balance where franchise owners can work from home initially and have the option to expand into a retail storefront later.
Interested in opening your own Gotcha Covered franchise? Take the next step and request more information.
Send Me More Information
Hear What People Are Saying About Gotcha Covered
Who Makes an Ideal Gotcha Covered Franchisee?
Our franchisees' backgrounds are diverse, ranging from stay-at-home moms to CEOs. Very few have design experience, and we've found that it has no bearing on success. Here is what does make a good Gotcha Covered franchisee:
High-energy, friendly personality
Hard-working and self-motivated
The desire to work with people
Sales and marketing experience is a bonus
Sound like you? Inquire today to see if you qualify.
Gotcha Covered Frequently Asked Questions (FAQs)
Get Gotcha Covered Franchise Information Today!
Franchise information about

Gotcha Covered
Cash Required
$10,000-$20,000
Net Worth Required
Total Startup Investment
$75,950 - $94,155
US/Canada Franchise Units
135