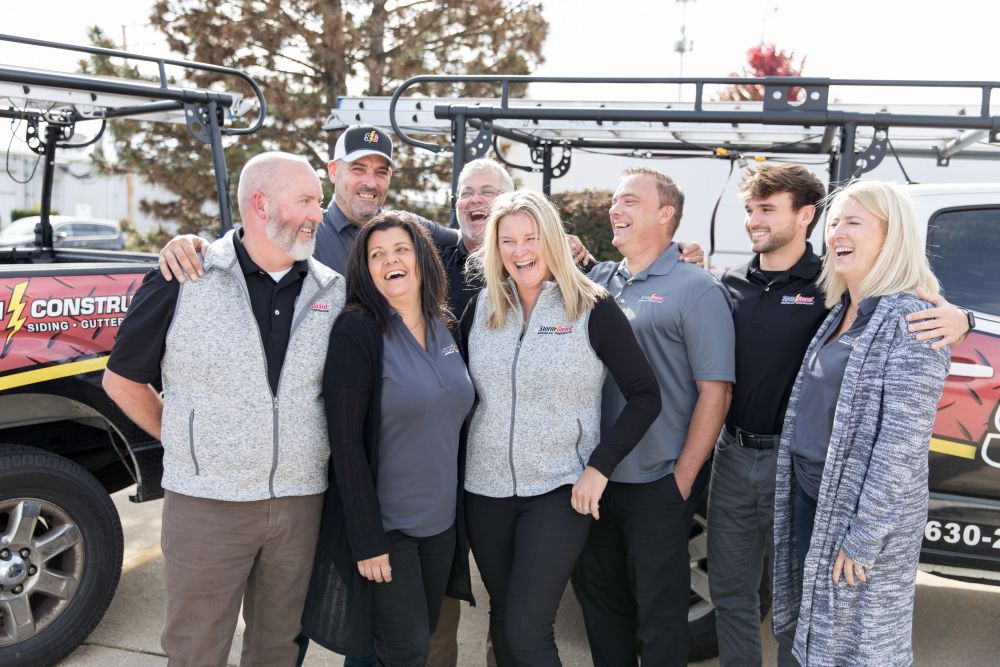 Get to Know Storm Guard Roofing & Construction
Storm Guard is the largest residential roofing and construction franchise in the US, offering quality insurance and non-insurance construction expertise and services to homeowners and business owners in need of roofing services stemming from storm damage or age. A property is only as strong as its roof. On average residential roofs need to be replaced every 20-25 years, but the impact of severe weather can dramatically reduce that time horizon. Hail alone has affected over 10 million US properties annually since 2014. Alarmingly, it can take months or years after a storm occurs for roof damage to be noticeable to the property owner, which is often too late to file an insurance claim. Many of our customers are not aware of the damage their homes have suffered until they are approached by Storm Guard! Through education and quick response following inclement weather, Storm Guard protects and preserves the value of residential and commercial assets within every community served.
In any economy, people need a safe place to raise their family and conduct business. The roofing industry is an essential, recession and pandemic resistant, and growing business sector expected to reach $19.9 billion in 2021. The industry is fragmented, unprofessional, and sometimes even abusive to customers. Many roofing companies do not have permanent locations, and instead move from one city to the next, chasing storms, and providing substandard services without warranties. In the most egregious of cases, taking deposits without completing the build. In contrast, Storm Guard franchisees are local professionals who provide top quality work and act with integrity. Storm Guard's franchisees' collective vision is to empower homeowners to trust their local contractors. Storm Guard franchisees are committed to raising the service level standard in the industry and back their work proudly with an industry leading 5 year workmanship warranty.
Interested in opening your own Storm Guard Roofing & Construction franchise? Take the next step and request more information.
Send Me More Information
Hear What People Are Saying About Storm Guard Roofing & Construction
Who Makes an Ideal Storm Guard Roofing & Construction Franchisee?
Some of the skillsets we see in our successful owners are: Tenacity and a cannot fail attitude, strong business acumen, excellent communication and problem solving, people and product management and a willingness to follow proven systems and processes.
Storm Guard Roofing & Construction Frequently Asked Questions (FAQs)
Get Storm Guard Roofing & Construction Franchise Information Today!
Franchise information about

Storm Guard Roofing & Construction
Cash Required
$185,400 - $221,600
Net Worth Required
$250,000
Total Startup Investment
$185,400 - $221,600
US/Canada Franchise Units
36