Amazing Athletes
Total Startup Investment
$25,000 - $55,650
Net Worth Required
$25,000
US/Canada Franchise Units
95
Franchise Owner Reviews
Reviewed by 58 franchise owners (80% of owners)
Verified Amazing Athletes Franchise Owner Reviews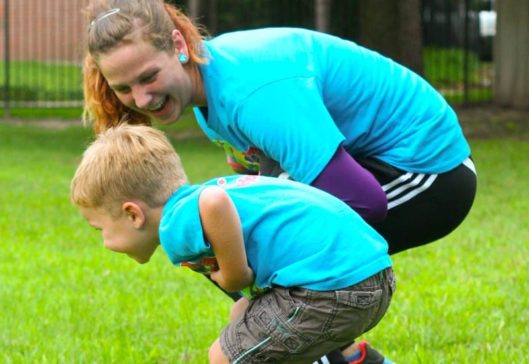 Sean, Overall Brand Rating: 88 FSI
Single Unit Owner, Small Market (50,000 - 99,999 population) 
"The entire group of owners is something you have to see and experience. Some of the most passionate and energetic people you will ever meet. I am blessed to work along with some truly amazing people across the country to share in the same objective." - Sean Gladwish, Amazing Athletes Franchise Owner 
Larry, Overall Brand Rating: 99 FSI
Single Unit Owner, Large Market (250,000 - 499,999 population)
"We've had a lot of great changes, marketing-wise with the improvements to the brand and refreshing of paperwork and supplies. I think that's vital. Kids notice new things like no one else, and they tell their parents. I see my competition with the same old tired, old fliers all the time . Yes, while a brand and design needs some consistency, paperwork gets easily lost in pre-schools. Ours stand out. It's been my experience that once I get into a school, there really is no competition any more. Our program is that varied and that much fun. In every school, I have five times the enrollment of every other program." - Larry Kiernan, Amazing Athletes Franchise Owner 
Kelly, Overall Brand Rating: 72 FSI
Single Unit Owner, Large Market (250,000 - 499,999 population) 
"I am really happy with the new executive team that is in place. Time will help in revealing how the company's core values are represented and whether full trust is earned." - Kelly Reed, Amazing Athletes Franchise Owner 
Amazing Athletes Expert Review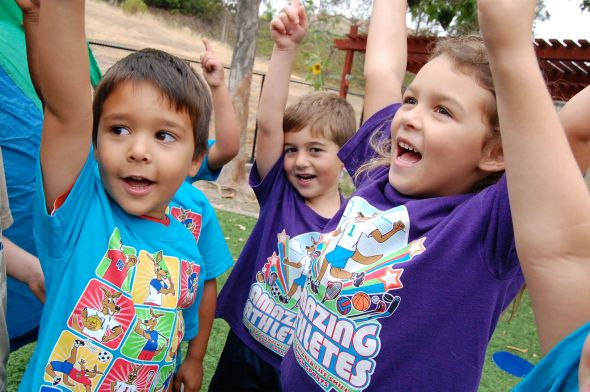 Founded in 2006, Amazing Athletes is a mobile, year-round fitness program for children. Without the need for a storefront, franchisees in 25+ states host on-site classes at public and private schools, daycare centers, churches, and community centers. The classes, intended to teach patience, teamwork, motor-skills and confidence, introduce kids to the fundamentals of 10 different sports. 
Amazing Athletes uses a series of social media and online initiatives to maintain a strong community for its franchisees and a recent change in leadership has re-focused the system on its core values, leaving existing franchisees optimistic about the future of their businesses. 
Though they continue to see improvements across the system, frustrations persist with the IT offerings and equipment procurement process--owners feel like they're jumping through unnecessary hoops to get the equipment required for their classes. Some franchise owners also wrestle with building internal coaching teams, forcing them to step away from building their business to coach the classes themselves. 
Our Bottom Line: Amazing Athletes franchise owners are excited about the future of the system and love what they do. If you're confident in your ability to recruit, train and retain coaches who share your values, Amazing Athletes is a great opportunity to build a business while having a positive impact on the youth in your community.
Amazing Athletes Franchise Profile
Tenure: 47% of Amazing Athletes owners have been open and operating 2-5 years (27% - less than 2 years, 18% - 6-9 years, 8% 10+ years)
Units/Territories: 68% of Amazing Athletes owners own/run single units/territories
Location: 35% of Amazing Athletes owners are located in the South
Market Size: 27% of Amazing Athletes owners operate in markets with 250,000-499,999 population (Large Market) and 27% in markets with 500,000+ population (Major Metro)
Work Hours: The majority of Amazing Athletes owners work less than 30 hours/week
Work Weekends: 35% of Amazing Athletes owners state "they work weekends a couple times/month"
Flexibility: 66% of Amazing Athletes owners state their work schedule is flexible to very flexible
Work-Life Balance: 64% of Amazing Athletes owners say they have a balanced work-life
Age Group: 40% of Amazing Athletes owners are ages 35-44
Sex: 51% of the respondents to our FBR survey are female
Awards & Recognition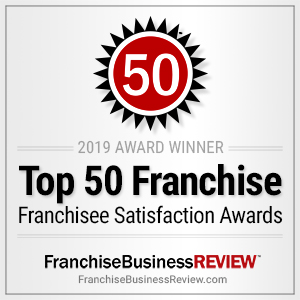 - Top 200 Franchises (2011, 2014-2018)
- Top Child/Senior Franchise (2016)
- Top Low-Cost Franchise (2011, 2013-2017)
- Top Fitness Franchise (2017)
- Top Franchise for Women (2017)
Download the franchisee satisfaction report on Amazing Athletes absolutely free