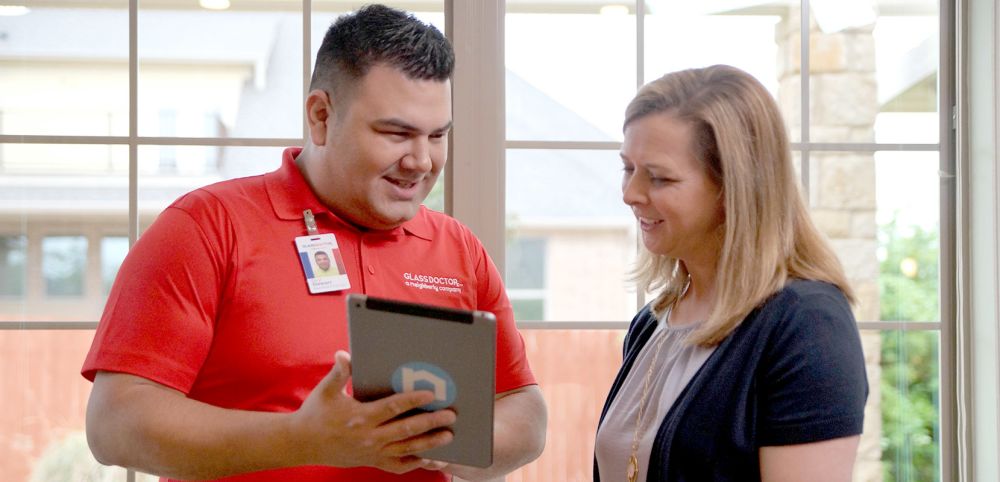 Get to Know Glass Doctor
Glass Doctor®, a Neighborly® company, is an industry-leading glass repair and replacement franchise specializing in both auto glass services and home and business glass services with over 160 franchised businesses throughout North America. Glass Doctor was established in 1962 as a single shop in Seattle, Washington.
Acquired in 1998, Glass Doctor is part of Neighborly, the world's largest home services franchisor of 29 brands (including Neighborly umbrella service brand) and more than 5,000 franchise owners serving 10 million+ customers in nine countries, focused on repairing, maintaining, and enhancing homes and businesses. Glass Doctor is now headquartered in Waco, Texas.
Interested in opening your own Glass Doctor franchise? Take the next step and request more information.
Send Me More Information
Who Makes an Ideal Glass Doctor Franchisee?
Glass Doctor franchise owners come from a wide variety of backgrounds, but all possess a strong work ethic and willingness to learn. This comes along with a desire to own a business and the goal of gaining work/life balance. Owning a home services franchise is an opportunity to help your community along with the boundless potential to hit your own personal and professional goals.
Glass Doctor is looking for franchise owners who are ready to embrace an established business model while pushing the limits to move forward and grow.
Glass Doctor Frequently Asked Questions (FAQs)
Glass Doctor only accepts a certain number of requests each month, and they've already reached their limit. Please check back again soon!
Franchise information about

Glass Doctor
Net Worth Required
Total Startup Investment
$158,200 - $300,400
US/Canada Franchise Units
160