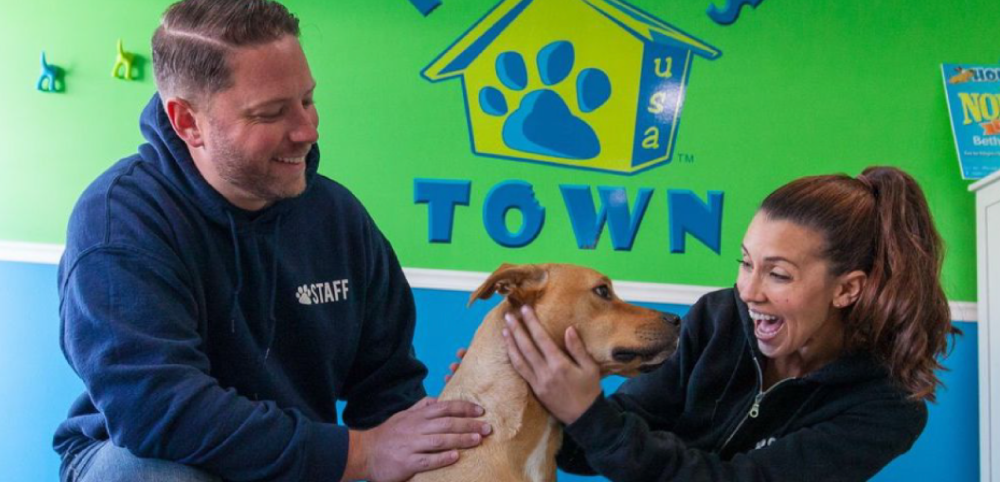 Get to Know Hounds Town USA
Hounds Town USA is America's Fastest-Growing interactive doggie daycare that also offers overnight boarding, a pet grooming spa, and pet taxis.
Hounds Town USA was founded by the "Unrivaled Canine Expert" and former NYPD K-9 Unit Handler with over four decades of experience, Michael S. Gould, who passes along his canine expertise to all new Hounds Town Franchise Owners.
The initial financial investment is significantly lower than other doggie daycare franchises in the country which allows franchisees to break even sooner and enjoy larger profit margins. Their no-frills facilities are built based upon the needs of the dogs themselves, not to impress their humans. This keeps buildout costs significantly lower than the competition.
Their simple business strategy provides Franchise Owners extraordinary economic returns, currently, locations open 5+ years are generating an average of $342, in NET OPERATING PROFIT per year. With these levels of returns, Hounds Town Franchise Owners can truly build a legacy for their families and communities.
Interested in opening your own Hounds Town USA franchise? Take the next step and request more information.
Send Me More Information
Hear What People Are Saying About Hounds Town USA
Who Makes an Ideal Hounds Town USA Franchisee?
Passion for animals is certainly a plus when it comes to being a Hounds Town Owner. Their unique methods of grouping and managing dogs are teachable and transferable to individuals with limited or no dog experience.
In addition to that, Owners must love connecting with people, whether by providing excellent customer service to customers or managing their team.
Hounds Town USA Frequently Asked Questions (FAQs)
Get Hounds Town USA Franchise Information Today!
Franchise information about

Hounds Town USA
Net Worth Required
$500,000
Total Startup Investment
$358,900 - $770,00
US/Canada Franchise Units
30