Two Maids Franchise Opportunity
Two Maids' parent company, Home Franchise Concepts, is one of the largest direct-to-consumer franchise companies in North America and home to a family of 10 service brands inclusive of 2,400 franchised territories in the U.S., Canada, and Mexico. For 30 years, our purpose has been to enhance lives and communities by providing individuals and families a trusted path to financial independence by owning their own business. As a subsidiary of $18B-strong JM Family Enterprises, Inc., Home Franchise Concepts is proud to offer Two Maids franchisees stability, leadership, and business opportunities that can't be equaled by any other franchisor.
Read more
Read less
Two Maids Owner Satisfaction Report
Only the brands that exceed FBR's franchisee satisfaction benchmark are displayed on our website. Here's how Two Maids franchise owners rated their franchise.
Highlights include:
86% of franchisees enjoy operating the business
82% of franchisees respect the franchisor
82% of franchisees feel the franchisor acts with a high level of honesty & integrity
Two Maids
Franchise Owner Satisfaction Report
Review completed: December 2022
Poor

Average

Good

Very Good

Excellent
Training & Support

Core Values

Franchise System

Franchise Community

Leadership

Self-Evaluation
Not all franchise systems share their results publicly. Two Maids does. Download the franchisee satisfaction report on Two Maids for free.
Two Maids Awards from Franchise Business Review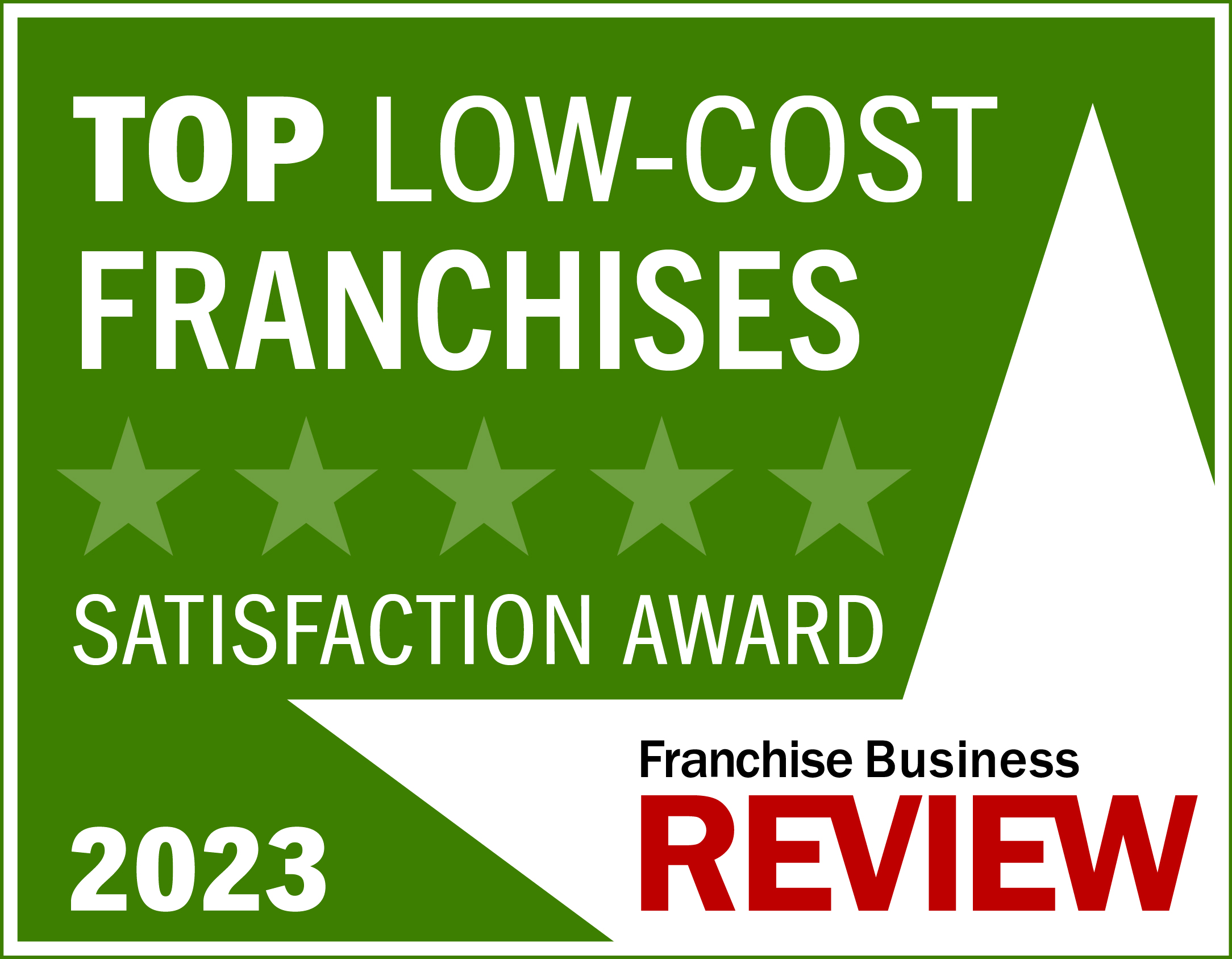 Two Maids Franchise Opportunity
Low investment, low cost of entry, high margin business model with minimal capital expenditures
Consistent recurring revenue business model
Semi-absentee / owner-operator business model
Unique 'Pay for Performance' Employee Compensation Plan
Monday-Friday business, no nights and weekends
Large, protected territories
All advertising and marketing is digital and done by the Two Maids home office. We invest 100% of our marketing spend to digital channels such as pay-per-click, social media, and SEO. Getting in front of a qualified lead that is ready to make a buying decision is our main priority. This approach allows us to generate a much higher ROI than traditional methods which use offline advertising.
10 days initial training to make sure franchisees are ready for their grand opening. Franchise owners and their business partners will be trained for five days in Birmingham, AL and five days inside franchisees selected territory to learn:
Pre-Opening Instructions
Proprietary Software Solutions
Unique Lead Generation Techniques
Detailed Sales Script
Proven Lead Conversion Strategies
Formula Based Pricing Structures
Effective Hiring Practices
Team Member Motivational Strategies
Daily and Weekly Operations
Plus, new owners can take advantage of an optional 3-day training course inside a current franchisee's office.
Is there a Veterans discount?
Two maids provides qualified Veterans a 15% discount off the initial franchise fee.
Two Maids Videos
The Two Maids Franchise Opportunity
A Day in the Life of a Two Maids Franchise Owner
Two Maids Cost & Fees
Here's what you can expect to spend to start the business and what ongoing fees the franchisor charges throughout the life of the business.
Initial Investment

The total estimated cost for establishing the business (including: franchise fee, fixed assets, inventory, deposits, other fees and costs, and the working capital required for initial start-up).

$93,440 - $149,890

Net Worth Requirement

Net worth is the value of all assets, minus the total of all liabilities (what is owned minus what is owed).

$200,000

Cash Requirement

Your liquid capital, or the cash you need on-hand in order to be able to enter into the franchise agreement.

$51,140
Two Maids Reviews & Testimonials
Actual owner reviews from our third party, independent surveys.
We have a very strong community of owners that help support each other and have a good relationship with our home office team.

I believe in the system. I think that it's a great system and I would be a customer, if I weren't an owner.

I think my franchisee community is supportive. They are always there if needed.
Two Maids has used nearly 20 years of experience to create a business model that utilizes a unique sales and marketing strategy to dominate a franchise owner's local market quickly.
Request Information
Min. Cash Required:

$51,140
>

Net Worth Required:

$200,000
>

Total Startup Investment:

$93,440 - $149,890
>

Franchising Since:

2013
>

Franchise Units:

130
>
Available Markets
United States:
AK, AL, AR, AZ, CA, CO, CT, DC, DE, FL, GA, HI, IA, ID, IL, IN, KS, KY, LA, MA, MD, ME, MI, MN, MO, MS, MT, NC, ND, NE, NH, NJ, NM, NV, NY, OH, OK, OR, PA, RI, SC, SD, TN, TX, UT, VA, VT, WA, WI, WV, WY