Fibrenew
Total Startup Investment
$75,000 - $101,800
Net Worth Required
$200,000
US/Canada Franchise Units
248
Franchise Owner Reviews
Reviewed by 172 franchise owners (77% of owners)
Fibrenew is a market leader in the restoration of leather, plastic and vinyl. We are a home-based, mobile franchise service that caters to the aviation, automotive, commercial, marine, medical and residential markets.
There is leather, plastic and vinyl everywhere that becomes damaged through normal wear and tear or accidents. Fibrenew technicians are called upon to restore rips, fades, stains, cracks, scratches and holes on items in homes, vehicles, boats, planes and businesses.
With so many potential revenue streams across multiple markets along with a high demand for our services, our company and franchisees have grown and thrived through every rise and fall of the economy since 1987. That really speaks to the fact that there is always a need for our services.
Over the past 30 years, we have built and refined a robust franchise business system. This includes the research and development of our proprietary product line, highly specialized techniques as well as rock-solid support, operations and marketing systems.
SAVING TIME, MONEY AND MOTHER EARTH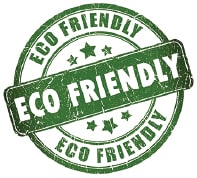 Fibrenew offers consumers and businesses an eco-friendly alternative to the replacement of damaged leather, plastic and vinyl. Everyday, our service helps save hundreds of items from ending up in landfills.
Our repair process and techniques also save our customers time and money. Restoration by Fibrenew is often times more economical than the cost of replacement and can be completed faster than the time it takes for replacement materials to be ordered or delivered.
 The strength of our business model, the quality of our products and services and our enthusiasm for what we do all contr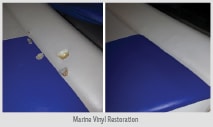 ibute to the success of more than 240 Fibrenew franchises around the world.
If you are serious about business ownership and are currently looking for a new challenge, we would like to talk with you!
Download the franchisee satisfaction report on Fibrenew absolutely free