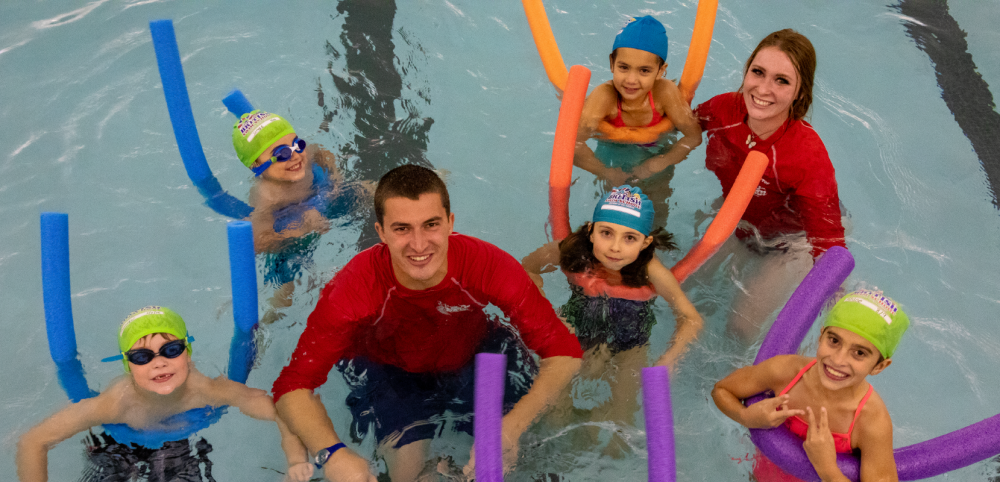 Get to Know British Swim School
British Swim School has leveraged a proven franchising model to become a leader in the $5 billion Learn to Swim School industry. With British Swim School being one of the Top Low Cost franchises under $100k and an easily scalable model, with the added bonus of being a purpose-driven brand providing a life-skill to your community, it is widely considered an invaluable resource for potential franchisees looking for low-cost franchise opportunities. Backed by multi-brand franchisor, Buzz Franchise Brands - winner of inc. 500, British Swim School helps franchisees dive in!
Buying a franchise is a major decision, but the exploratory process to find the best franchise opportunity for you doesn't have to be painful, and you don't have to do it alone. Our mutual evaluation process is incredibly high touch, ensuring you receive all of the information you need to make an informed decision.
British Swim School is the North American leader in "learn to swim" programs. The company was revolutionary in developing a water survival program that enables young children to first survive a water incident and then develop the life-long skill of swimming. To build upon our existing presence in Canada, we have launched a CANADIAN FOUNDATION INITIATIVE – and we want you to be among this elite team. Spots are limited – don't miss your chance!
As a Canadian Foundation member, you'll benefit from: one free territory when you invest in one or two territories, A $5,000 marketing credit to help start building your business right away, membership to a tight-knit community with nine other Canadian British Swim School franchisees who are sharing in the journey as a new franchise owner, and Significant attention and continued support from our corporate leadership team – with two dedicated team members in Canada – to ensure you are as successful as possible.
Interested in opening your own British Swim School franchise? Take the next step and request more information.
Send Me More Information
Hear What People Are Saying About British Swim School
Who Makes an Ideal British Swim School Franchisee?
Our ideal candidate is:
Motivated and hard-working, with a desire for something scalable
Family-focused, looking to positively impact their community
Ability to manage and motivate younger workforce
Owner-operator or semi-absentee (with the right employee team)
Customer service mindset
Marketing and sales experience a plus
British Swim School Frequently Asked Questions (FAQs)
Get British Swim School Franchise Information Today!
Franchise information about

British Swim School
Net Worth Required
$150,000
Total Startup Investment
$93,700 - $125,050
US/Canada Franchise Units
118