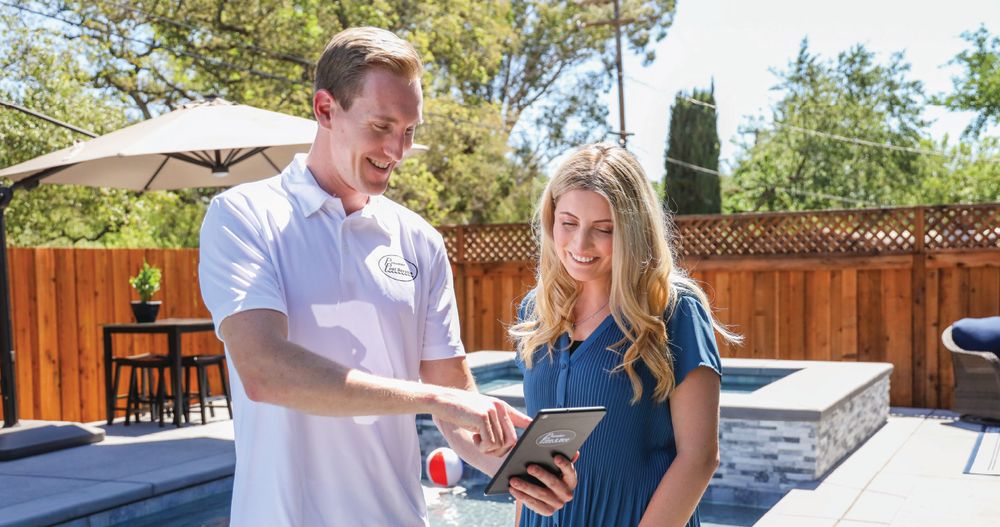 Get to Know Premier Pool Service
Founded in 1988, Premier Pool Service has built a well-earned reputation for delivering first-class results within the customer's budget. Homeowners nationwide entrust Premier Pool Service with the cleaning and maintenance of their pool, as well as repairing their pool equipment.
Our team of highly trained and certified pool service technicians make over 50,000 poolside visits each year. Premier Pool Service is the reliable, professional, and trustworthy choice for all pool service, repair, and remodeling needs.
A perfectly balanced pool is essential for safe and enjoyable swimming. Each pool service visit includes our pool chemical testing service, which tests the water for pH, total alkalinity, and chlorine levels. Pool water is tested for stabilizer (cyanuric acid) once a month, or more often if needed. Additional chemical testing to determine levels of salt, phosphates, and calcium is periodically conducted.
Our certified technicians perform pool cleaning service and fencing construction to ensure pools are fully sanitized and safe. We perform this traditional pool cleaning service weekly. Our full pool cleaning service includes brushing all walls, benches, and steps; netting the top; cleaning out all baskets; testing and balancing chemicals, and visually inspecting equipment.
We fix pool motors, timers, lights, heaters, filters, pumps, valves, plumbing, tile, skimmers, main drains, leaks, automation, in-floor pool cleaners, automatic pool cleaners, and so much more. Please see our repair section of the website to learn more.
Interested in opening your own Premier Pool Service franchise? Take the next step and request more information.
Send Me More Information
Hear What People Are Saying About Premier Pool Service
Who Makes an Ideal Premier Pool Service Franchisee?
Premier Pool Service franchises offer exciting opportunities for any individual who has an entrepreneurial spirit, a great work ethic, and a heart for offering great customer service.
Premier Pool Service Frequently Asked Questions (FAQs)
Get Premier Pool Service Franchise Information Today!