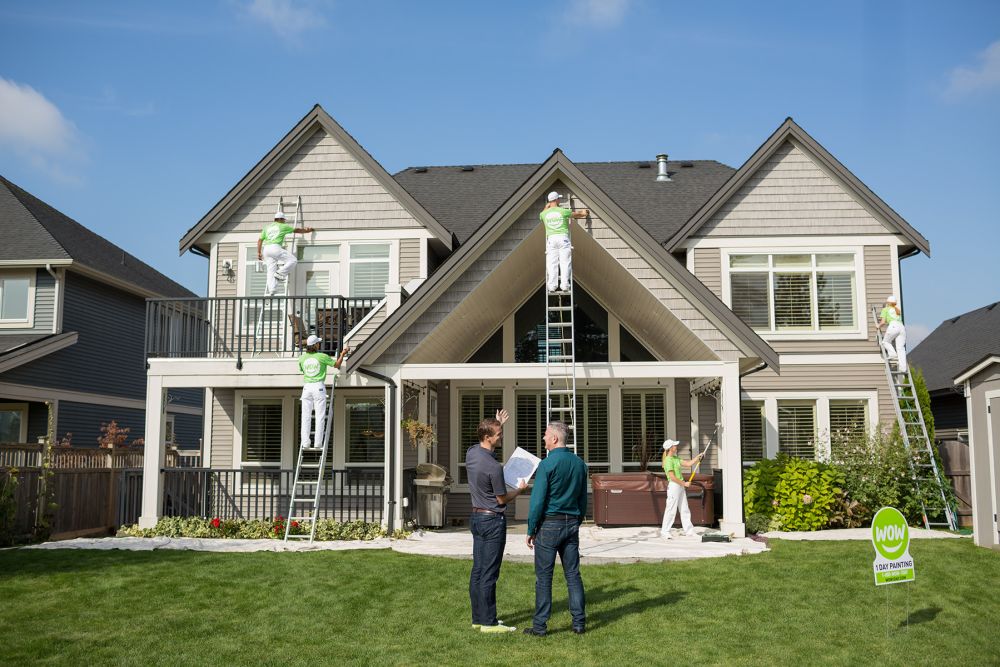 Get to Know WOW 1 DAY PAINTING
For the past 30 years, Brian Scudamore has been building one of the most successful franchise systems in North America. His concept 1-800-GOT-JUNK? is known for its amazing branding, award winning public relations, and world class training and support.
With all of his experience in the world of junk, Brian now turns his attention to the billion dollar residential and commercial painting industry, bringing the same energy, mindset and enthusiasm to an industry that lacks in customer service.
WOW 1 DAY PAINTING is revolutionizing the fragmented painting industry with a simple formula: Speed + Quality = WOW! We say we'll paint your home in a day, and we mean it. We provide a customer experience that's unmatched by our competitors, from their first interaction with our brand to a bouquet of flowers on painting day. We promise our customers four key things to make their experience exceptional — and they love us for it!
HOW IS WOW 1 DAY PAINTING DIFFERENT FROM OTHER PAINTING FRANCHISES?
We do it in a day! WOW 1 DAY PAINTING has revolutionized the industry by creating a new category that sets us apart from the competition. How? We complete projects in just one day, with a unique combination of speed, quality, and exceptional customer experience.
Focus on residential interior. This is where our one day model is most desired, because it minimizes the disruption to our customers' lives. Interior painting also reduces seasonality in four season markets, so our franchise partners are busy year round.
We do the work! We don't rely on subcontractors to complete our jobs. We hire our own employees to ensure quality control, and to build brand pride and accountability within our crews.
Back office support: in-house call centre, online booking engine, and sophisticated lead generation. Our teams and systems allow customers to book 24/7.
30+ years experience: WOW 1 DAY PAINTING was created by the same people behind 1-800-GOT-JUNK? - now a $400 million dollar system.
Interested in opening your own WOW 1 DAY PAINTING franchise? Take the next step and request more information.
Send Me More Information
Hear What People Are Saying About WOW 1 DAY PAINTING
Who Makes an Ideal WOW 1 DAY PAINTING Franchisee?
We call them our "4Hs": Happy, Hands-on, Hardworking, Hungry. We're looking for driven individuals with strong leadership skills and management experience. Someone who loves working with people and wants to learn & grow a business from the ground up. This is not a semi-absentee model.
WOW 1 DAY PAINTING Frequently Asked Questions (FAQs)
Get WOW 1 DAY PAINTING Franchise Information Today!
Franchise information about

WOW 1 DAY PAINTING
Net Worth Required
$100,000
Total Startup Investment
$63,500 - $134,200
US/Canada Franchise Units
67