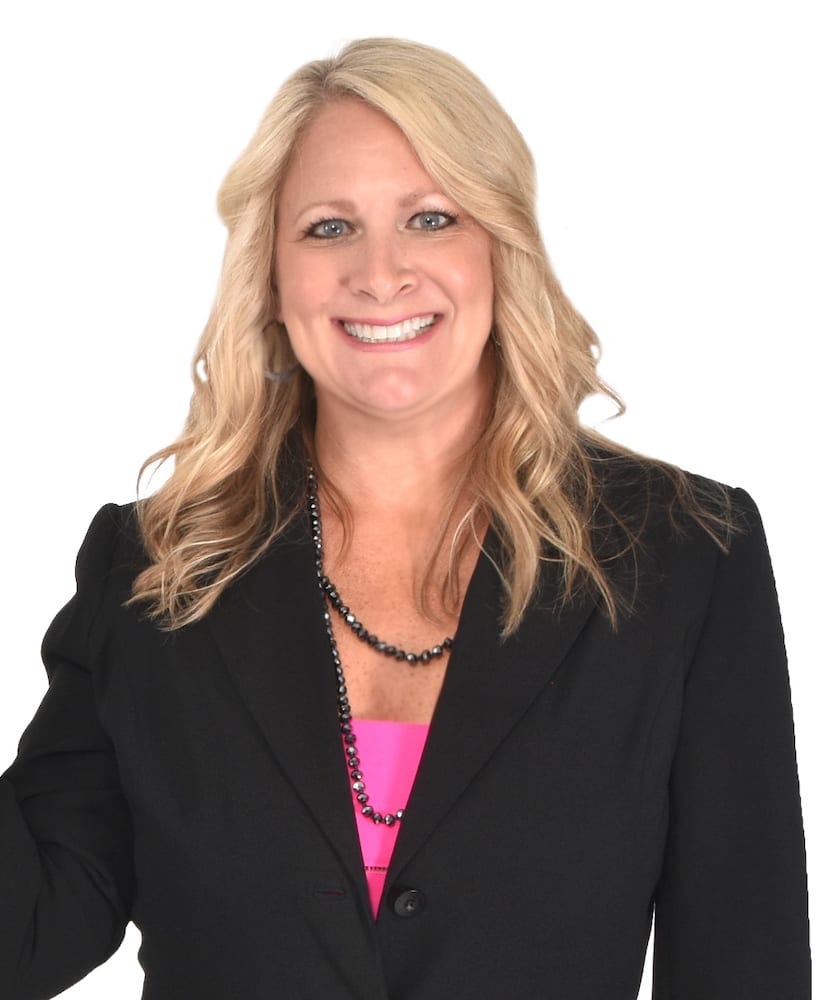 A Place At Home Franchisee Natalie Watts
Franchise Owner Since 2019
Little Rock, AR, and Hot Springs, AR
77 Employees
Natalie Watts spent over 19 years in the telecommunications industry in sales leadership roles before opening her first A Place at Home franchise. She has always enjoyed building teams, understanding relationships, and getting to know people's strengths, weaknesses, likes, and dislikes.
"My curiosity has always helped me to help others in any role I've embraced," Natalie said. "Throughout my life, I've had a pattern of stepping up and pushing myself beyond being just another number. I have an overwhelming desire to leave my footprint—to positively impact my community in ways that a corporate job just couldn't provide. I want to make an impact."
Natalie began exploring entrepreneurship when she realized she needed a change, an opportunity to give and receive more from her career before retiring. "I decided on a franchise because I wanted and needed the structure, support, and knowledge that an established franchise can provide to help me transition into a new industry. As part of my due diligence and discovery process, I looked at my strengths and weaknesses and reflected on what I wanted and how I could best use my skills and experiences in a new career."
"It means a lot to have the support of the people that I have looked up to and admired throughout my life. When people in my network learned that I'd be venturing out on my own instead of staying in a corporate position, they'd say, 'If anyone can do it, you can!' I've received overwhelming support and encouragement from my husband, family, friends, and colleagues—people that I trust and admire so much!"
"When I began exploring franchises, I worked with a franchise consultant to explore many different industries before we narrowed it down to home care. While researching opportunities, my main focus was on training and support systems, culture, and brand reputation. We used all the tools available then, including FBR's top franchise lists and franchisee satisfaction reports. The satisfaction reports were a big factor in making such a major life decision."
"My husband, Phillip, mentioned home care as a possibility for a new business venture, and something clicked immediately. The industry of home care was new to me. My husband and I were fortunate not to have any personal experience in this area. Our parents were not in need of any home care services, and like the general public, we knew very little about the brands and services in this industry. But I knew that I wanted to look deeper into the industry."
"My franchise consultant confirmed that senior care was a good fit for me and a solid business option. They suggested several companies with available territories in central Arkansas. And, as we did our research, we quickly narrowed it down to two very different opportunities in the home care industry."
Due Diligence Pays Off
"I spoke with both franchisors that my consultant recommended. I asked the typical financial questions as well as what separated them from the other senior care organizations, their vision and goals for the company in the next ten years, the areas within the company they were working to change or improve, their failure rate, and what contributed to franchisees being successful versus unsuccessful."
"Coming from the telecommunications industry and not having any experience in the home care field, it was important for me to understand the level of support each owner received from the franchisor during the first few years of operation. I needed that safety net of knowing that the franchisor would go the extra mile to give me the support I needed to help me succeed. I asked if either company had a peer group program where new owners could come together and learn from each other (or through tenured owners) as the brand grows."
"I spoke with franchisees from both companies. I asked how long before they were profitable, what were their start-up costs, and which platforms were necessary to start with versus adding on once they were up and running. I asked about their succession and exit plans when it came time to retire or sell. I questioned each on their startup structure for their office staff, at which point they needed additional staff, and in which roles. We discussed best practices and their challenges during their first year. I found it insightful to learn what worked and didn't work for each franchisee in their particular circumstances."
"After going through the discovery process with both companies, it was clear that each had very different structures and cultures. We decided our path forward would be with A Place At Home because they aligned with our core values and had a very similar culture to previous companies where I had thrived and excelled. I also felt a comfortable connection with the founders of A Place At Home. We shared the same values and vision. I was the sixth franchisee to sign with them. While most people might shy away from the small numbers in a brand, I saw an opportunity to open and grow my location and advance the brand as a whole!"
Embracing the Challenge
"I opened A Place At Home in Little Rock in August 2019. I was a first-time business owner and new to the healthcare industry. The biggest challenge starting out was understanding how to get clients. At first, I assumed clients weren't knocking down our door because locals did not recognize our brand. We have a lot of big reputable senior care agencies in our area. We were, and still are, the only A Place At Home in the state of Arkansas. So I used the strategy of surrounding myself with people whose strengths were my weakness."
"It took six weeks to get our first clients. That felt like a lifetime being a new owner in a new industry. I prayed that I didn't overestimate my abilities to do this! After my first clients were onboarded, I realized that the relationship established with each client, their family, and myself mattered most. They are buying into you, not necessarily a brand! After realizing this, I had the confidence and experience to go head-to-head with competing brands to get my fair share of clients."
"I've integrated our agency into our community by joining the Chamber of Commerce, BBB, a BNI group, and a Little Rock Senior Networking Group, which meets monthly. We partner with other senior service businesses on placements, home health, and hospice care. Working with like-minded business owners with the same interest in helping the senior population drives business for all. So many seniors in our community could benefit from home care services, so the home care agencies are not in competition with each other. We partner with another home care agency regularly to serve clients in our community. It is all about the clients and their needs. We want to help as many people as we can."
"I couldn't be more proud of my team. They have stepped up to the plate and embraced the challenge of being a part of the solution—no matter the problem. A Place At Home, Little Rock, has been recognized nationally by Home Care Pulse as both Provider of Choice and Employer of Choice in 2022 and 2023. In addition, our agency was ranked fourth of the top 100 agencies at the national level by Home Care Pulse in 2022. This is the most prestigious Best of Home Care award given to only 100 agencies nationwide, with the highest overall satisfaction scores from clients and caregivers."
"My advice for future franchise buyers would be to be very selective in choosing vendors. To minimize initial costs, try to find synergies—like a bookkeeper, tax accountant, and payroll company all in one. Keep your expenses low to maximize profits as soon as possible. Hire slow and fire quickly when it's clear that someone is not working out!"
"I find great value in FBR's Franchisee Satisfaction Surveys. I recommend participation to anyone within a franchise system. I always participate, and our brand does a great job of listening to survey results and allowing our Franchise Advisory Council members to expand on the feedback received so we can work together to improve and move the brand forward as a whole."
An Attitude of Gratitude
"I am very blessed to have the full support of my husband, parents, and friends. I have also been fortunate to know many successful people in Little Rock and the surrounding areas. I am very proud and thankful for the team I have built within my organization. Great things happen when you get the right mix of people in the right positions and give them the space to maximize their potential. Caregivers, clients, office staff, and other franchise owners; we are all one brand making a big difference, and I love being a part of that!"
"Being a resource and supporting new franchise owners brings me great satisfaction! People development and assisting others to be their best have always driven me. When you have achieved success and moved to the next level, it is only right to turn around and lend a helping hand to those next in line. Why should they reinvent the wheel? I love seeing others succeed and will always help in any way I can to get them there."
"My favorite part of this experience has been building a highly-functional team that enjoys collaborating and finding solutions to positively impact other people's lives. Whether they wish to give back to others and be companions, need employment to provide for their families, or would benefit from our services, bringing the right people together is very rewarding. We have fun at work! Sure, there are days when it gets tense, and we need everyone on deck to focus on fixing a problem or handling a crisis, but we always celebrate the successes and build each other up."
"Today, we are in the process of expanding our territory into Hot Springs, Arkansas! We aim to be open and offering services to those in need this summer."
For more information on A Place At Home franchise opportunity, visit APlaceAtHomeFranchise.com/FBR for a special offer.