Aroma Joe's built success by aligning the spirit of the community's favorite coffee shop with a mind for business and an eye on the planet. With a keen focus on customer experience and the communities they serve, the brand provides handcrafted, ethically sourced beverages with limitless flavor options, all-day food offerings, and "a daily dose of positivity."
Request Information
Aroma Joe's Franchise Opportunity
Aroma Joe's is not just about the products that fuel your day but an experience that fuels your soul. Aroma Joe's positively impacts people with passion, caring and a commitment to excellence throughout the communities they are proud to serve. They have quickly become a beloved destination for handcrafted coffee and espresso drinks, unique infused blends, signature AJ's RUSH® Energy Drinks, and all-day food offerings served in a friendly and upbeat environment. Their goal is to ensure each customer leaves feeling positive and energized. That's positively impacting people.
Franchising with Aroma Joe's
The company offers prototypes beginning at 700 square feet for drive-thru locations to 1700 square feet to include a coffee house with drive- thru accessibility!
Double Window Drive-thru with Walk-Up Window: Single Lane, double window drive-thru with order & pick up windows on opposite sides of the building, walk-up window on one side of the building. One curb cut needed.
LOT REQUIREMENTS:
12,000 square feet- 120' frontage by 100' deep
Double Lane Single Window Drive-thru: Double lane, single window drive-thru with service on both sides of kiosk. 2 curb cuts needed for this site.
LOT REQUIREMENT:
14,400 square feet- 120' frontage by 120' feet deep (parallel orientation)
14,850 square feet- 110' frontage by 135' deep (perpendicular orientation)
Single Lane Double Window Drive-Thru with Walk-Up Window: Single lane, double window drive-thru with a walk-up window across from pickup window. This should be used when the entrance to your site is in the front of the building.
LOT REQUIREMENTS:
18,000 square feet- 150' frontage by 120' deep (parallel orientation)
16,000 square feet- 110' frontage by 150' deep (perpendicular orientation)
Drive-Thru with Coffee House.
Walk Up location only.
Aroma Joe's was founded on Positivity and Passion. The company's laser focus on the Customer Experience and the Communities they serve set them apart in a highly competitive market. From handcrafted beverages with limitless flavors to all-day food offerings, Aroma Joe's is the place to go to get a daily dose of positivity.
The Aroma Joe's coffee franchise advantage
Seasoned Executive Team
Growing brand with new market availability
Loyal customer base
Handcrafted coffee blends and proprietary energy drinks
Sustainably grown and ethically sourced coffee beans
Multiple revenue sources from diversified menu
Low costs compared to other QSR opportunities
Varying build-out options including core focus on drive-thrus
Brand Focus on Customer and community engagement
Opportunity to Positively Impact People
Aroma Joe's provides overall marketing strategy, annual and ongoing national marketing plan, LSM strategy and resources, creative, media buying and placement, research, distinct program development and execution, brand and product marketing.
Channels include  POP, digital, social (organic and paid), radio (traditional and satellite) public relations, social media posting and engagement, influencer programming, experiential, cause- related marketing activities, strategic partnerships, AJ's Rewards and website.
Aroma Joe's provides market-leading training and ongoing support to franchisees. They offer 31 hours of classroom training, and 40+ hours of in-store training to ensure new owners are fully prepared to run their own store.
Aroma Joe's helps franchisees super-charge their start-up experience with on-hand support before each new store opens for business and during each phase of their business growth:
Real Estate – Market location research.
Site Selection – Assistance in location selection.
Store Design – Dedicated team to develop the look and layout that maximizes efficiency and throughput.
Training – More than 70 hours of instore and classroom training for you, and your manager.
Operations – Learn best practices to ensure you meet our exceptional Brand Standards.
Marketing – National and local marketing wisdom and guidelines will help you maximize sales.
Accounting – A staff of experts will help franchisees implement best practices that are suited for your coffee shop franchise.
Aroma Joe's provides ongoing support to help you positively impact the local community:
Field Support – Brand experts help support your day-to-day operations, and share some best practices that they've learned in the field.
Franchisee Services – Assistance with purchasing and inventory to make sure you're equipped to serve up some positivity.
Research & Development – A dedicated R&D team helps develop new products
Operations Manual – Reference proprietary best practices and brand secrets for easy access to the most up-to-date information.
Continuing Education – Ongoing training keeps you and your baristas "in the know" of industry and brand standards.
Aroma Joe's Cost & Fees
Description: Here's what you can expect to spend to start the business and what ongoing fees the franchisor charges throughout the life of the business.
Initial Investment

The total estimated cost for establishing the business (including: franchise fee, fixed assets, inventory, deposits, other fees and costs, and the working capital required for initial start-up).

$296,000 - $1,046,500

Net Worth Requirement

Net worth is the value of all assets, minus the total of all liabilities (what is owned minus what is owed). 

$350,000

Cash Requirement

Your liquid capital, or the cash you need on-hand in order to be able to enter into the franchise agreement.

$150,000
Aroma Joe's Awards from Franchise Business Review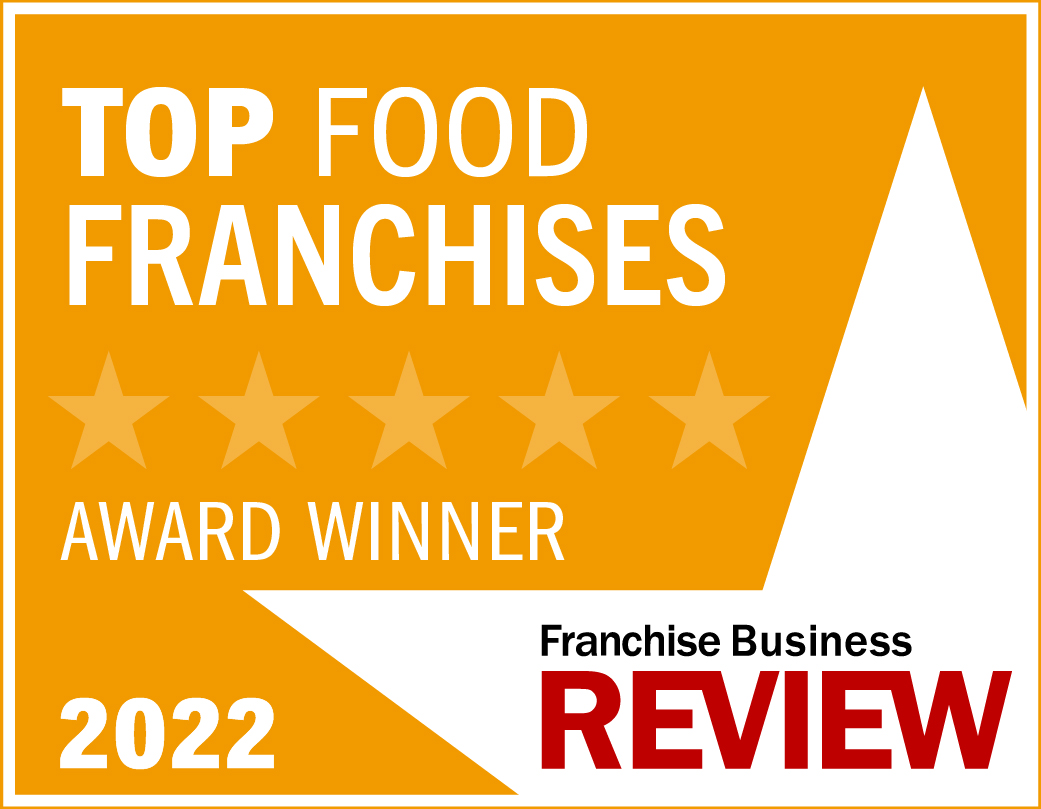 Connect with Aroma Joe's Franchise Today
Aroma Joe's built success by aligning the spirit of the community's favorite coffee shop with a mind for business and an eye on the planet. With a keen focus on customer experience and the communities they serve, the brand provides handcrafted, ethically sourced beverages with limitless flavor options, all-day food offerings, and "a daily dose of positivity."
Request Information
Cash Required:

$150,000

Net Worth Required:

$350,000

Total Startup Investment:

$296,000 - $1,046,500

Franchising Since:

2013

US/Canada Franchise Units:

88
Available Markets
United States:
CT, DE, FL, GA, MA, MD, ME, MI, NC, NH, NJ, NY, OH, PA, RI, SC, VA, VT, WV