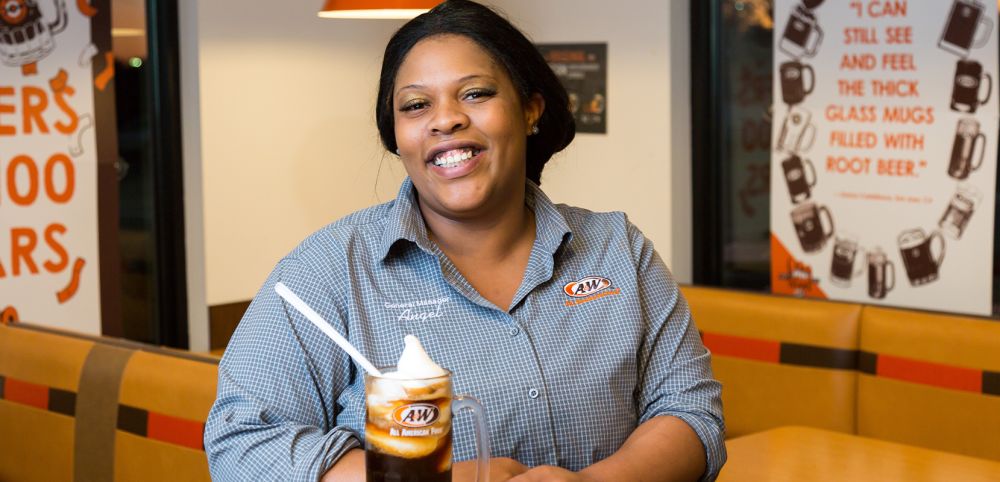 Get to Know A&W Restaurants
America's first and oldest restaurant chain founded in 1919, A&W still makes Root Beer fresh in each restaurant and served in a frosty mug alongside 100% U.S. Beef burgers, Hand-Breaded chicken tenders, Wisconsin White Cheddar Cheese Curds and other All American Food® favorites.
Recently recognized as a Top Food Franchise by Franchise Business Review, A&W Restaurants, Inc. is seeking franchisees to join our 100-year old A&W family. Since being purchased by a partnership of domestic and international franchisees in 2011, we have set our sights on being a world-class franchise organization. Average comp sales are up 33% since 2011 and our number one goal is to continue to grow profitable same-store sales. We utilize a strategic brand partnership with Restaurant Supply Chain Solutions, one of the largest supplier and distributors in the world, providing the lowest food, paper and equipment costs possible to our franchisees. We are actively seeking to grow throughout the U.S. capitalizing on our "hip nostalgia" brand heritage.
A&W is a wholly owned subsidiary of A Great American Brand, LLC. They are franchisee owned, meaning that the stakeholders are the franchisees.
Interested in opening your own A&W Restaurants franchise? Take the next step and request more information.
Send Me More Information
Hear What People Are Saying About A&W Restaurants
Who Makes an Ideal A&W Restaurants Franchisee?
Once guests come to A&W, we want them to come back again and again. Our restaurants are valued community gathering places, especially in tightly knit small towns. We're looking for franchisees who are passionate about their neighbors and can execute upon that vision.
A&W Restaurants Frequently Asked Questions (FAQs)
Get A&W Restaurants Information Today!
Franchise information about

A&W Restaurants
Cash Required
$150,000 - $250,000
Net Worth Required
Total Startup Investment
$269,000 - $1,213,000
US/Canada Franchise Units
587