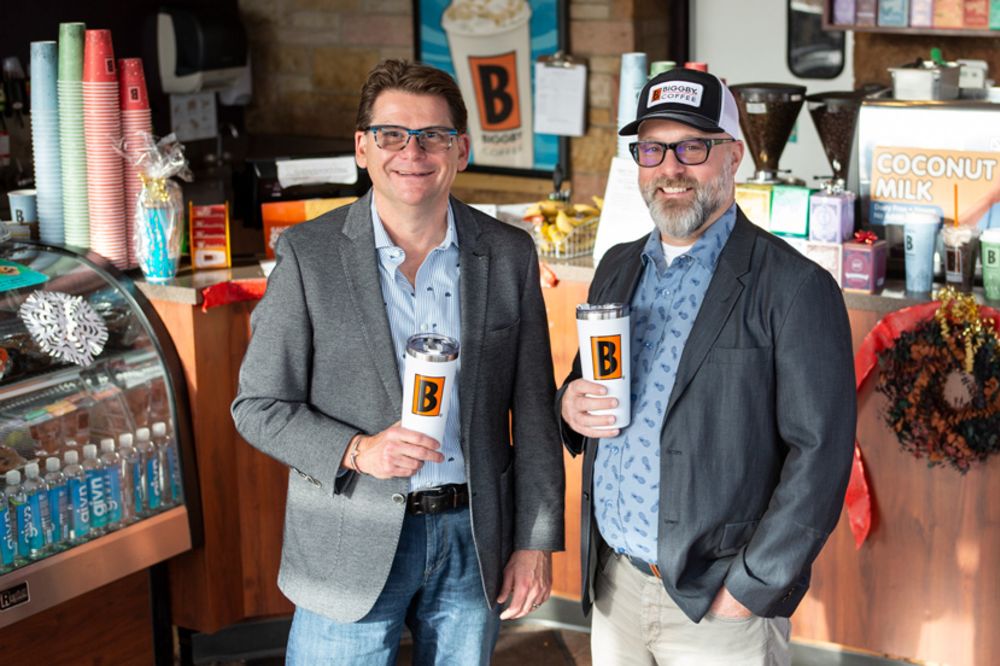 Get to Know Biggby Coffee
BIGGBY COFFEE believes that owning a coffee shop is a higher calling. What other business brings so many people together and has as much potential to do as much good as a local coffee shop? By delivering on the promise of gourmet coffee, exceptional customer service, and becoming an active part of the communities we serve, BIGGBY COFFEE has grown to over 240 locations in 13 states over the last 25 years in business.

As a franchise opportunity, BIGGBY COFFEE couldn't be stronger. With higher than average sales compared to the rest of the coffee shop industry, a streamlined business model that maximizes profitability and keeps ongoing costs low, as well as multiple models to ensure that our franchise owners get the perfect location, BIGGBY COFFEE is an affordable, entry-level business for entrepreneurs who are ready to build the life they love.

Interested in opening your own Biggby Coffee franchise? Take the next step and request more information.
Send Me More Information
Who Makes an Ideal Biggby Coffee Franchisee?
BIGGBY COFFEE is actively seeking passionate entrepreneurs who are ready to make a difference. Our most successful owners are outgoing and community-driven entrepreneurs. We encourage our franchise owners to become actively engaged in their communities, as we've found that a coffee shop that supports its community is supported in return.
Biggby Coffee Frequently Asked Questions (FAQs)
Get Biggby Coffee Information Today!
Franchise information about

Biggby Coffee
Net Worth Required
Total Startup Investment
$189,550 - $378,600
US/Canada Franchise Units
243