As part of our annual Top Franchises for Women research, FBR surveyed over 8,000 female franchise owners to get their perspective on owning a franchise business in 2021. The past year has been difficult for many business owners yet women franchise owners have demonstrated their resilience and commitment to their local communities.
While franchising has historically been a male-dominated industry, women business owners have made significant strides in the past decade. Today, women are opening 1 out of every 3 new franchise businesses and female franchise ownership has increased significantly.
Here are 27 inspiring stories from just a few of the female franchise owners we spoke with who are experiencing success as business owners – breaking through the barriers and challenges unique to being a woman in the business world. We hope you find their stories as interesting and motivating as we do.
We Insure
Angela Duncan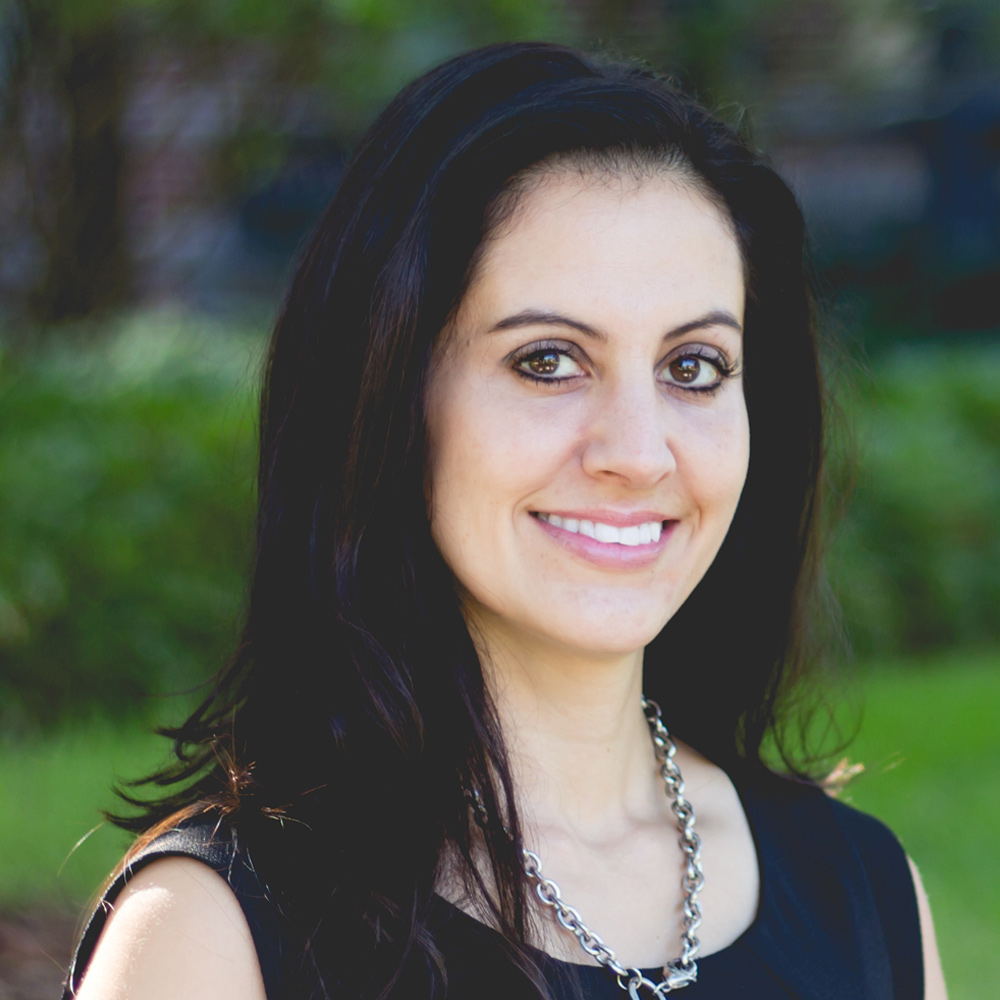 Located in Tampa, Florida
Owner since 2018
Angela Duncan's career started in a private bank, fueled by ambitions of becoming a top sales agent so she could teach people about money. But when a high-ranking male coworker scoffed at her dream and suggested she set her goals aside for a typically-female dominated operations role, a determined and driven Angela left corporate America to open her own franchise business.
"I wanted to prove to myself – and to my male coworker – that I could be a successful sales person," she says. "Leaving the corporate environment because a man told me that I couldn't do what I wanted to accomplish was a good starting point."
New to the industry and eager to dive in, Angela spent her first six months absorbing all aspects of her new franchise. Then the global pandemic hit soon after and she faced her first major test as a business owner: "Boy, did I pick a time to start!" she says with a laugh. "I've had to adjust the way I reach clients and connect with them."
Angela began filming short, informational videos in her home office about different aspects of insurance and posting them to social media. She claims to be camera shy, but her videos landed with great success and  doubled her business. "With We Insure, we really are here to educate people," she says. "That's why we're in this business."

Kindell Tolmie
Located in Ontario, Canada
Owner since January 2020
In January 2020, Kindell Tolmie retired her hospital scrubs, leaving her 15-year-long nursing career in search of a job that would allow her autonomy and more time with her family. She found her answer in Wild Birds Unlimited, a franchise that combines her "obsession with birds" with community engagement. "Had I waited three months longer, I wouldn't be here in this opportunity; I would have stayed where I felt safe as a nurse," she reflects. "It was a big step, leaving a successful career behind to open a bird feeding hobby shop."
When the COVID-19 pandemic delayed construction on her office building, Kindell turned to social media to create excitement about her new company. Throughout lockdown, every Friday, she hosted Facebook live videos to teach about the hobby of backyard bird feeding. The project amassed a large following so that by the time her store opened in July Kindell had captivated both folks completely new to birding and those long familiar with the hobby. She's continued to share and educate about birds from her store.
"It's my rule," Kindell says, "that everyone must leave the store with a little more knowledge than when they came in."

My Salon Suite
Beth Garner
Locations in Grand Rapids and Grandville, Michigan
Owner since 2019
Beth Garner was 23 when she opened her first hair salon – an eight-chair studio. "When we had our own space, we were in charge of advertising, marketing, finding all the clientele to come in," she says. "I was so young. We had no outside support. It was like here you go, good luck!"
Five years and two children later, Beth decided to close her salon. She found the long hours infringed on her quality time with her family. She began working at a local My Salon Suite as a hairstylist and after several years there, the salon owner approached Beth about taking over the franchise. Impressed by My Salon Suite, Beth not only agreed to take over that franchise, but decided to open an additional location early in 2020.
Now with two salons under her leadership, she plans to add two additional businesses to her growing roster of franchise locations. "I love the creativity behind cosmetology," says Beth. "And I love the freedom I find in being fully my own boss."

Becky Moultrie
Located in Tampa Bay area 
Owner since 2014
When Becky Moultrie's dad rapidly began to decline after a cancer diagnosis, she helped to care for him – her first glimpse into senior care. His passing imbued her with a strong desire to support the elderly.
"Today at Assisting Hands when that frantic daughter calls me up or the wife who can't even see because she's so sleep deprived, I know what that's like," says Becky. "I get it, I've been there."
When she found herself longing to return to business ownership, Assisting Hands seemed a natural fit. Becky lives by the motto 'Do good with love,' and her business venture allows her to do just that.
As women, we tend to be the nurturing ones, we're bringing a different set of experiences and roles to the franchising industry.
Becky credits her father with inspiring her to pursue a franchising career. "My dad wanted to help each of his kids find someplace where we could gain stability," she fondly recalls. "And the best way to do that was to write our own stories rather than let an employer write our stories for us."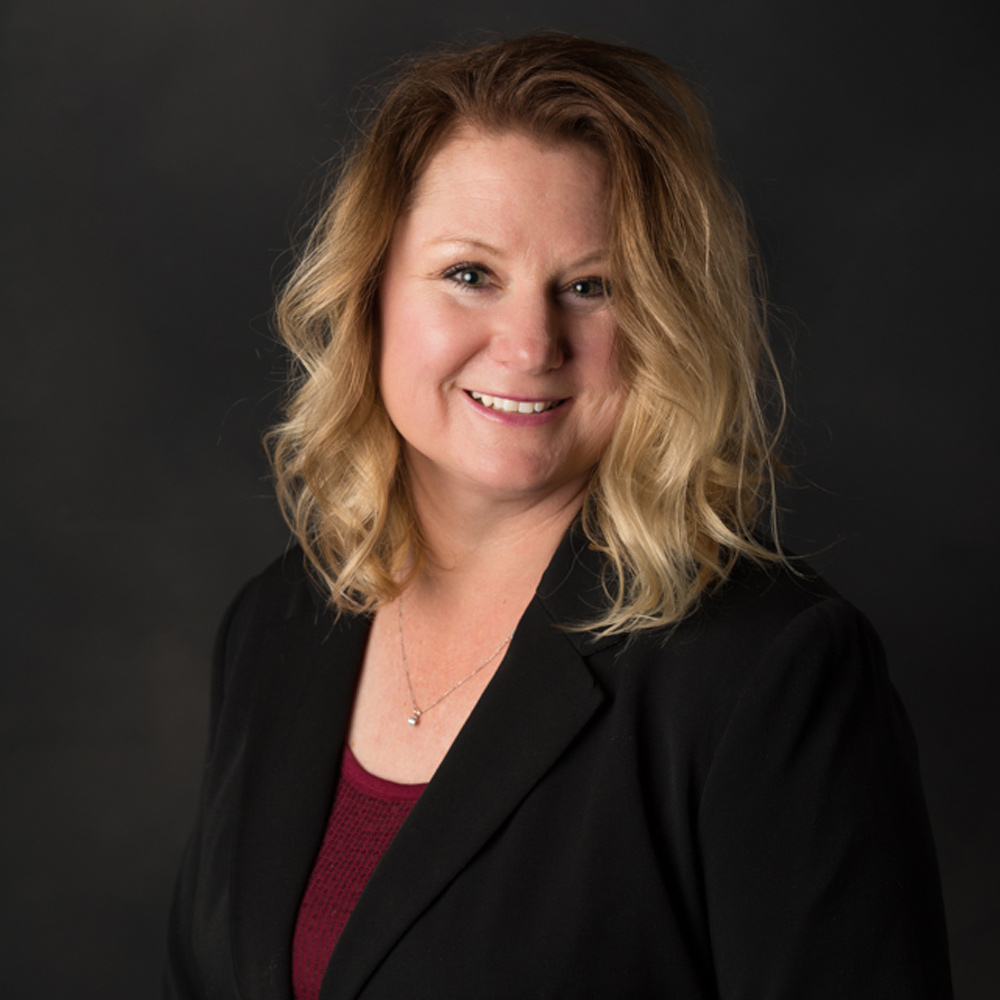 Brandy Randolph
Location in Greater Denver area
Owner since 2015
Brandy Randolph always knew she wanted to own her business. She just wasn't sure what industry it would be in.
After leaving corporate America to spend more time with her two kids, her father-in-law became ill and moved in with the family. Caring for him during his decline became a family collaboration. Through this caregiving experience, Brandy felt drawn to the home care industry and began researching business ownership opportunities. When she came across the senior placement industry she knew she had found her niche.
"My career has always centered in helping my client in some way," says Brandy who opened her first Senior Care Authority in 2015s.
With Senior Care Authority, Brandy counsels families in finding the best senior home to fit their loved one's needs – narrowing options down from a list of over 700 facilities in the area. She's found a successful career path that also allows her the flexibility to spend time with her family.
I wanted to set an example for my kids," she says. "And especially for my daughter, so she could see that there can be different paths for women.

Christy Marcantel
Located in Winter Park, Florida
Owner since 2006
Used to being the family breadwinner, Christy Marcantel suddenly found herself without income when her corporate sales job fell victim to the market crash late in 2006.
Then a friend broached the topic of franchising. "I fell in love with the idea of someone taking control over their own health," says Christy. "The day I looked into Any Lab Test Now, I knew that was it. I took a leap of faith."
In 2006, she opened her business, which gives people access to affordable medical testing without a written order from a physician. Christy describes her service as her customer's gateway to their own health and wellness.
"I'm a mom of boys. I'm a wife. I'm a business owner," she says. "I'm so proud to show my boys that I can do the same job as a man and be proud of it and be successful about it. It's empowering."
Bin There Dump That
Chandi McMillan     

Mobile and Huntsville, Alabama
Owner since 2018
Chandi McMillan never had ambitions of owning a franchise – let alone in the dumpster industry. "I'm 5' 4" and about as girly as they come!" says Chandi.
But after moving to a new house and searching (to no avail) for a dumpster company that both protected her driveway and was visually appealing while she renovated, Chandi realized a business niche. She'd been a long time Bin There Dump That customer and recognized its potential in her new community. Six months later, she started her own Bin There Dump That business.
"I drove the trucks, I drove to the landfill, I did all the stuff. What better way to get a feel for company than doing it," she says.
Chandi is now the owner of two Bin There Dump That businesses after opening  her second location in September 2020. "I've given myself an edge over everyone else in town because of the customer service I offer," she says. "Women, by nature, we put a lot of care into things. I'm generally a people pleaser. I want to help. In the dumpster industry, that's a much-needed quality."
Amy Ahrens

Located in Longmont, Colorado
Owner since 2019
After working in corporate America for a while, Amy Ahrens felt dissatisfied. The intense hours and perpetual traveling kept her away from her kids and quelled her entrepreneurial spirit. She pivoted and began working as a caregiver at a local Visiting Angels franchise – a position she found incredibly rewarding – and, with time, took on a managerial role.
When the opportunity to start her own Visiting Angels presented itself, Amy jumped at the chance.
Like for so many others in the senior care business, the past year with COVID-19 has proved a challenge for Amy. For over a year, many seniors living in facilities have been isolated from families and friends.
"We didn't anticipate how long the pandemic would go on and how lonely people would become," says Amys. "Loneliness has become the new health risk – it's horrible for you!"
Fortunately, Visiting Angels' caregivers who travel to their clients' homes have allowed seniors to be home with their loved ones while still receiving professional care.
"This business appeals to me. It gives me both personal and professional satisfaction to help older adults to age with dignity and grace," Amy says. "I'm able to be a part of the best part of people's days every day."

FYZICAL
Dawn Rouse
Located in Asheville and Brevard, North Carolina
Owner since 2016
For 13 years Dawn Rouse owned a private physical therapy business with no interest in franchising. When a FYZICAL representative approached her at a business conference, she emphatically turned him away. The representative persisted and invited Dawn to an informational meeting.
"I said to him, 'You're going to be the guy I always date, but I'm never going to marry'," Dawn remembers, with a laugh. "Well, what did he do? He got on one knee and said, 'Will you please come to this meeting?'"
Dawn went to the meeting and six months later opened her first FYZICAL franchise location.
Used to the isolation and competition that comes with private business ownership, Dawn became an active member of the franchisee community. "That was huge for me. I could reach out to people in my industry for advice," she says. "Helping each other is one of the greatest gifts of being a franchisee."
Dawn opened her FYZICAL business when she was 50. Franchising allowed her to have an exit strategy from business ownership. In 2019, she sold her clinics to become a FYZICAL regional director of North and South Carolina. "It was a major step that affords me even more flexibility and support as I approach 60," Dawn says. "I wasn't ready to leave!"

Grace Huxtable-Mount
Multiple locations in Florida  
Owner since 2009
Dr. Grace Huxtable-Mount always dreamt of a career working with children. And although she didn't first intend to become a franchise owner, today she owns five businesses with The Learning Experience.
"I don't know if it's just a Jamaican thing, but my family is all about doing what you have to do to make things work," Grace says. "I want to be great. If someone gives me an opportunity, I feel like it's my responsibility to honor that and make it work."
Making it work is a theme repeated time and again throughout Grace's career. During her first years of business ownership, Grace gave birth to her daughter, got her PhD in educational leadership, and moved to Okinawa, Japan for two years to teach sixth-grade language arts. "I've been able to have experiences I wouldn't have been able to have if The Learning Experience wasn't a part of my career," she says.
In 2017, Grace decided to take over an existing Learning Experience and expand her company. Her business has continued to grow since. "My family's needs are very much a part of my commitment to The Learning Experience," she says. "I help my parents financially and, if I can follow these systems and do everything with excellence, that will allow me to spend more time with my family and, maybe one day, pass on that legacy to my children."
Always passionate about education, The Learning Experience has allowed Grace to have a tremendous impact on her community, turning her passion into her career.
It's really important for anyone, but especially women, in choosing a franchise to choose something that you can believe in.

Heather Starkweather
Located in Angola, Indiana 
Owner since May 2020
When Heather Starkweather moved from Ohio to Indiana, she and her family desperately missed BIGGBY Coffee, a café that had become a part of their family's daily routine in Ohio. When her kids visited, they'd complain about the absence of a local BIGGBY and implore their mom to start one. "I was tired of building a successful business for someone else," says Heather who, simultaneously, felt burnt out by her career in Human Resources. "I was ready to do that for myself."
Delayed by the pandemic but confident in her company's potential, Starkweather opened her own BIGGBY Coffee café. "There was a lot of financial stress and exhaustion in the beginning," she remembers. "I was sleeping in the parking lot for a little bit when we first opened up."
Heather immersed herself in the community, donating coffee to hospitals and town-wide events ultimately building up a local following. Now when her children  come to visit, they can get their chai tea (her youngest's drink of choice), or mocha latte (her eldest's order) fix. "I would never suggest someone go into business for something you didn't believe in," Heather says. "We already loved the product; we are BIGGBY fanatics!"

Sola Salons
JoAnn Falato
Locations in Chicago with plans to open multiple locations this year in the San Francisco Bay area.
Owner since 2017
JoAnn Falato's career in pharmaceuticals, although successful, kept her from spending time with her young family. She began to seek a path that would allow her the ability to both provide for her family and the flexibility to be present in her young daughters' lives.
It was serendipity: Getting her hair done one night, JoAnn found herself sitting in a Sola Salons for the first time. "It was like love at first sight. I just knew this is what I wanted to do," she says. "While she was highlighting my hair, I filled out the franchisee application."
Since 2017, JoAnn has opened four salons in Chicago and has a multi-million-dollar, six-salon investment to open more locations in California's San Francisco Bay area.
"The whole reason I left corporate America to do franchising is because, with franchising, you control your own destiny; you control your schedule; you control what you create," says JoAnn. "I wanted to be a role model for my girls, and I wanted to be at the bus stop when they come home at the end of the day."
Wingstop
Cheryl Glover
Multiple locations in Maryland
Owner since 2013
Cheryl Glover and husband Eddy were having a night on the town with their friends when the idea of franchise ownership first crossed their minds. "We knew it had to be something that we both loved," she recalls. "It couldn't just be an investment."
After a trip home to visit family in Texas, Cheryl nearly missed her flight picking up food at Wingstop. Her husband, inspired by Cheryl's close call, completed the prospective franchisee questionnaire before his wife's plane touched down.Within months, the two had attended Wingstop's Discovery Day and purchased three franchise agreements. Three months later, they bought six more Wingstop franchises.
"It was all because of who Wingstop is as a franchisor," says Cheryl. "That's the only way I can explain making that kind of investment."
Cheryl and her husband are no strangers to business ownership. Prior to Wingstop, the pair started a computer consulting company. Eddy's time primarily revolves around this business while Cheryl focuses on Wingstop. "With the other company, our employees already know their trajectory in life and know what they want to do," says Cheryl. "I wanted to offer a job entry opportunity – a space for people to grow and learn job skills."

Tropical Smoothie Café
Julie Munson
Multiple locations in Northwest Ohio
Owner since 2007
With retirement nearing from her 35-year-long career as a school speech language pathologist, Julie Munson began to consider business ownership as her next step. "In my family, we like to eat, we like to cook. So, that was the industry we looked at," she says.
She and her family were methodical in their search, determined to find a franchise that fit their style. "Our requirements were that we had to say Wow when we walked in," Julie says. "The food had to be healthy, it had to taste amazing."
In 2007, with her search complete, Julie and her husband opened the doors to a Tropical Smoothie Café.
"I would be at school in the day and work at Tropical Smoothie in the night and on weekends," she says, while her husband worked a day shift. This was a pattern she carried on for eight years until she retired from teaching in 2015. She might not be a teacher any longer, but she still utilizes her skills as an educator now as a franchise owner: The majority of her employees are themselves students early in their careers. Julie says she loves training new employees.
"I'm teaching kids how to behave when they go off and have professional jobs," she says.
Julie's Tropical Smoothie Café has grown to include five locations (with a sixth opening in April) and the business now includes three of the family's four children. "There's nothing better than working with your family and helping them develop skills and the ability to run a business and support themselves," she says. "We're coming through this much stronger than when we began."

Joni Elder
Located in Nashville, Tennessee
Owner since 2016
"I always had in the back of my mind that I'd own my own business someday," says Joni Elder, now a business owner of two Dogtopia dog daycare centers in Tennessee.
Joni started her career at a consulting firm and always had an enormous love for animals, but most profoundly with dogs. By day, she worked on global transformations and process re-engineering; by night, she came home to her three dogs, three cats, and one bird in the suburbs of Chicago. The weekends found Joni volunteering with a dog rescue transport. Nearing her 20th winter, she decided to make a career change to be closer to the warmth of her home state of Indiana.
Not long after, Joni came across Dogtopia. It seemed a perfect fit: The company combined her passion for dogs with her aspirations to own a business. Three days after learning about the franchise, she was flying out to Dogtopia's Discovery Day.
She left corporate America in 2018 and opened her first center with Dogtopia. "It doesn't hurt that Dogtopia's color is orange," she says. "My favorite color is orange. All my clothes are orange; my car is orange!"
Joni has now expanded and runs two Dogtopia centers. "So many curve balls come at you," Elder says. "Planning is important, yes, but then there's being able to be flexible and adapt."

Kampgrounds of America
Kaaren Fox & Kate Kemker 
Located in Cooperstown, New York
Kaaren Fox and Kate Kemker were burnt out by their decades-long corporate careers in Chicago and New York: Fox felt "kinda itchy" and Kate "was being worked to death." Both took an early retirement within six months of each other. "We were too young to fully retire," says Kate. "We were young, and so we were looking for potential businesses we could be part of."
As they explored their options, the two decided to go on a five-month-long camping trip. Kaaren and Kate drove their rented RV all over the United States, spending their days exploring and their nights sleeping in campgrounds. From the beginning of their relationship, they'd always toyed with the idea of business ownership.
The idea became more tangible in their travels. "There was a point when we looked at each other and said, 'If we're going to do this, it's got to be a Kampgrounds of America campground," Kaaren  says. "Going to a KOA, we knew what we'd get: It was going to be clean, it was going to be safe."
Back from their road trip, Kaaren and Kate started to search for their campground. The couple fell in love with the 18th campground they saw: A converted 280-acre farm in Cooperstown, NY, a parcel of land that has been part of KOA since 1974. "There're more cows here than people!" jokes Kate.
In 2016, Kaaren and Kate opened their campground. "There were many things we were surprised about in that first season," says Kaaren. "The two of us, at this point, know more about plumbing than the average person!"
The campground, open from May to October, has allowed Kaaren and Kate to practice semi-retirement. "We've realized we're not ready to stop working entirely, just slow down a little bit!"

Minuteman Press
Maria Medina
Located in Fort Lauderdale, Florida
Owner since 2014
Maria Medina grew up with lofty ambitions to play professional soccer. Sadly, Maria's dreams were dashed when at age 17 she injured herself auditioning to play for the Chelsea Football Club in England.
Maria reevaluated her options, pivoting quickly. She started working at a private university, where she worked her way up the corporate ladder. "But I got to a point where my decisions weren't making an impact," she recalls. "I was just doing what I was told. I needed to be in a spot where I could really make an impact with my decisions."
Business ownership spoke to Maria's naturally goal-oriented nature. In 2014 at age 25, Maria moved to Florida from the United Kingdom to become a Minuteman Press franchise owner. The hard part wasn't moving to a new country in a community where she knew no one: Originally from Bogota, Colombia, Maria moved from South America to Egypt to Spain to the United Kingdom all before she was 17. Her challenge, she found, was in being taken seriously.
"Not only am I Latino, I'm also gay. On top of that, I'm really young," Maria says. "I went into the local chamber of commerce and the majority of the room was white men in their 40s and 50s. A lot of people would assume I was a salesperson–an employee."
To mitigate the scrutiny, Maria began to immerse herself in the community. "I've got something to prove. They made me want to prove myself," she says.
Maria started to offer a course – "Networking with Purpose" – for business owners in her community. She had coffee with people and paid attention to her customers' needs. During the early days of the pandemic, Maria tracked down a mask-supplier to sell masks at her shop.
Once I got my own fears out of the way, I found the confidence to show why they can trust me as a business owner," Maria says. "The better the community does, the better I do.

Katie Blair
Located in Indianapolis
Owner since 2018
Katie Blair grew up swimming in the Pacific Ocean on the beaches of sunny California. Her husband was a diver and lifeguard. Inevitably, their young son DJ became a water-lover – a passion, no doubt, bolstered when Blair opened a British Swim School in 2018. "We're a water family," she says. With DJ headed to school, Katie became a stay-at-home mom but she missed work. Previously she'd been a case director for autistic children, but she sought a career that would give her more flexibility.
"I've always worked in social services and education," Katie says. "I needed a business that I knew I was making a difference with, that had a meaningful social impact."
As a franchise owner of  British Swim School, Katie has the opportunity to balance her career goals with her personal life. "This is a feel-good business," she says. "I love teaching swim lessons, I love seeing the kids at the pool."
Weichert, Realtors®
Karen Ryan

Locations in South Carolina and Georgia
Owner since 2004
Karen Ryan and her husband Joe owned a small, independent retail agency in 1998. Ryan loved being her own boss. "I was responsible only for myself in the beginning. I only had myself to report to," she says. "But then we had an additional five agents and things got trickier."
The Ryans' agency was successful, but they put in enormous efforts to make it flourish. Creating her company's systems, recruitment plans, and training manuals felt like a scramble; growth felt next to impossible. "We had to decide: Are we going to stay this independent mom-and-pop business, or do we want to grow with a franchise?" recalls Karen.
In 2004, the Ryans decided to pursue business ownership with Weichert Realtors. They were drawn to the roadmap the franchise offered and the couple saw the potential their personal goals had to thrive within the system. Within their first year of business, they went from being a small agency with five agents to employing 73 agents.
"We're more organized now about our growth than we've ever been," says Karen. She revels in the schedule she's able to follow each day, a stark contrast to her years prior to franchising where she'd dabble in a chaotic frenzy of different tasks each day. Her systematic approach has allowed her to more fully enjoy the experience of owning a business.
"If business ownership isn't fun, stop and look at it," says Karen. "Make it fun!"

You've Got Maids
Natasha Magrath
Located in Sterling, Virgina
Owner since 2017
Natasha Magrath grew up in what she describes as a conservative family in Lebanon: Her dad always pushed her to pursue her dreams. "You can do anything you want to do in life," he would say. "You have to try."
Taking his advice, Natasha followed her passions: Always good with numbers, she got her degree and worked as an accountant in Lebanon before taking a career opportunity in the United States in 1999. When her work Visa came to an end, she studied hard to become a U.S. citizen. ("I am very proud," Natasha says. "It's my honor to be a U.S. citizen.")
For over 25 years, Natasha worked as a senior accountant, but the demanding hours took their toll and she found herself feeling uninspired. "I got to this point where I wanted to start to be my own boss," she says. "I wanted to be on my own time."
Disappointed by the cleaning service she had hired to clean her own home, Natasha found herself drawn to the You've Got Maids franchise. In 2017, she started her own business. Natasha has carefully and thoughtfully crafted her company, prioritizing her employees' happiness and the consistency of her services for her clients. "We work as a team. Nobody is better than anybody in this," says Natasha. "We work together to build this."
Four years into business ownership, she is proud of how far her company has come and thankful for the committed relationships she's formed with her customers. "If somebody has a dream, dreams can come true," she says. "Just believe in yourself. Go for it."

NextHome
Heidi Powell
Located in Freeport, Pennsylvania
Owner since July 2018
As a real estate agent, Heidi Powell wanted to support her community in finding their next homes.
"It's not about the houses, the land, the numbers – it's about the human factor," she says. "We're dealing with the human factor: The view over the kitchen table as you watch the kids play in the yard. The memories that will be made around the dining room table."
Heidi initially started her career with a different franchise, but quickly found that her morals clashed with the numbers-driven goals of corporate. When her agreement ended, her research led her to NextHome and in July 2018 she became the 300th business with the franchise.
"Anyone who's thinking of franchising, the research is so very important," says Heidi. "To meet and speak with other franchisees."
The NextHome franchise community has supported and uplifted Heidi while allowing her to follow her own initiatives. Early on in the pandemic and realizing how many in her community were struggling, Heidi partnered with a group of volunteers to provide and deliver free lunches to those in need.
"Any time you can do something for your local community, it's not about business," Heidi says. "It's so important to support the community that takes care of us every other time of the year."

Rachel Sherman
Located in Fort Lauderdale, Florida
Owner since 2017
After graduating high school, Rachel Sherman moved to Florida to continue her education at the Art Institute for Photography. Never one for idleness, she began simultaneously working at the local TSS Photography.
"The more I worked for TSS, the more I realized opportunities to expand," she says.
In 2002, Rachel's vision and efforts landed her the opportunity to become partner of the company. Flash forward 15 years to 2017 and she was appointed the sole owner of the company. Under Rachel's leadership, the business has grown in its sports and school photography offerings — two distinct areas with differing skill set and clientele.
"The biggest thing in business ownership is that you need a support group," Rachel says."Whether it's your family or friends, or a franchise."
She's lucky enough to have both. Her dad, who was involved in franchises her whole life, instilled in Rachel a solid work ethic she carries to this day. "At 13, I started working for my dad," she says. "My friends were out riding bikes and going to games, and I was earning money. I liked that. I like to be independent."
Rachel is quick to note the camaraderie amongst her franchise network too. Other nearby TSS owners share backdrops and lights for photoshoots, supporting one another in their individual projects and unique business plans. "It's like a family dynamic," says Rachel. "You're doing what you want to do, and you have a strong support group."

LearningRx
Sandra Zamalis
Located in Staunton and Harrisonburg, Virginia
Owner since 2018
Before she became owner of LearningRx in 2018, Sandra Zamalis was an educator and trainer at the company for five years. When the original owner retired, she was offered the opportunity to take over leadership of the company.
"It was perfect timing. My kids were off to college, I was an empty nester," says Sandra. "I wanted to do something impactful for my community."
With Sandra at the helm – and thanks to her networking and community networking efforts – the company has thrived, seeing profitability every year since she took over. In 2019, she added a satellite LearningRx center to her roster in Harrisonburg, Virginia. "We've got our vision of doing the right thing and being a positive influence in our community," she says. "We create a positive atmosphere. It helps unlock limitations."
One of the steps Sandra took shortly after she became business owner was to implement a virtual training pilot program. This allowed families without a nearby center to partake in Sandra's services virtually, in addition to those in-person offerings she offered locally at her center. She didn't know it at the time, but this innovative step also allowed her to troubleshoot and streamline virtual schooling so that once COVID lockdowns were implemented, she and her team could transition smoothly into remote learning.
"Our job in life is to learn along the way," says Sandra. "You never know what opportunities will present themselves along the way."

Nothing Bundt Cakes
Verelyn Gibbs Watson
Located in Gaithersburg and Bethesda, Maryland 
Owner since 2016
Verelyn Gibbs Watson describes her first experience with Nothing Bundt Cakes as "Love at first bite." She was gifted a lemon bundtlet (a small version of a traditional bundt cake) on a work trip which she started nibbling on during the plane ride home. "I literally screamed out loud on this flight when I tried it!" she remembers. "I didn't save a single bite for my husband."
Beyond being tasty, that bundlet Verelyn ate was serendipitous: She had been exploring business ownership opportunities at the time.
"I found out Nothing Bundt Cakes was a franchise – and that there weren't any in the Northeast at all," she says. "We were the first franchise in Maryland and the whole D.C. metro area. It was an accomplishment for the brand!"
Verelyn opened her business in 2016. Without a bakery or food background – previously, she was President and COO at a corporate nonprofit – the franchise provided her with the bakery training needed to make her business a success. By prioritizing joy – both amongst her staff and customers – her company thrived in her community and, in October 2020, she decided to open a second bakery.
"Joy is really important. Joy is universal. I want my team to be excited to come to work, I want my team to know they're valued and appreciated," says Verelyn. "This is a happy place to be."

Snapology
Shannon Russell
Located in Tinton Falls, NJ
Owner since 2016
Before becoming a franchise business owner, Shannon Russell worked as a television producer. It was a career she loved, but that demanded long hours and a lot of travel. "I moved up high enough that I was an executive in charge of shows and video production," says Russell. "I was always in charge of something, but it was someone else's project."
She wanted to create something of her own. After giving birth to her second son, Shannon decided to pursue a lifelong dream of owning her own business.
While assessing available business opportunities, Shannon returned to school for her Master's in education. Bolstered by the classes she took, she found herself drawn to education enrichment business opportunities in STEM. In tandem, her two young boys were fascinated by building with Legos and blocks.
It turned out that Shannon and her family's interests fit symbiotically with the Snapology mission. In 2016, Shannon decided to put her Master's on pause so that she could throw her energies fully into opening and running her company. Initially, she ran the business remotely from her home and rented space to run her events. In 2018, Shannon opened her brick and mortar center.
"It's exactly what I wanted. Snapology gives us our own autonomy to do our own thing and I'm able to have my kids around all the time," Shannon says. "It's nice to have a space that feels like it's theirs too."
Rebecca Pettit
Located in San Antonio, Texas
Owner since 2017
"We're going to start a business," Rebecca Pettit's husband announced one Sunday evening while the two were lounging on their couch. The proclamation was unexpected. Rebecca  was happy with her government job after retiring from the Air Force; her husband Sean worked as a defense contractor, as a government employee in the building next to hers. But she tentatively entertained the idea of business ownership, watching as her husband started googling Best Franchises for Veterans where the couple were first introduced to Payroll Vault.
"I fell in love with the whole thing," says Rebecca, who describes herself as a number's nerd. "These people are smart, they know what they're doing."
In 2017, she quit her job and opened her own business with Payroll Vault. Shortly after, her husband followed suit.
Since opening, it has been a dizzying four years of learning, growth, and adapting to change. In 2019, Rebecca and her husband took on the clients of a nearby rebranding Payroll Vault – bringing 35 new customers to their small company. Even throughout the pandemic – thanks to the couple's creativity and flexibility – the business has continued to see growth.
With many of their clients shutting down and their own dropping revenue, Rebecca and her husband began helping their clients learn how to apply for PPP and EIDL loans.
"We supported each other and supported locals. If we lost customers, we would have lost our revenue," Rebecca says. "We were working 14-hour days to help people do that. It was nuts. We put the work in, but it paid off."

Freedom Boat Club
JoAnna Goldberg
Franchise owner since 2015
Multiple locations in Maryland and Washington, D.C
"I was on boats before I could even walk," says JoAnna Goldberg, whose family grew up on the water inChesapeake Bay. In 2015, at age 28, JoAnna turned her passion into a  career and opened her own business with Freedom Boat Club.
Being a young female, at glance people would assume I was a secretary or a product model," she remembers. "But then I'd open my mouth and they'd realize I was intelligent and capable of confidently helping them. It was exciting and empowering.
In the six years since JoAnna opened her doors, her business has expanded rapidly to seven locations and, in July, she is set to unveil her eighth boat club. "When I step back from all of this unfolding – I'm watching my dreams come true," she says. "I've been able to create this world for myself and my employees, for my members."
From the start, JoAnna has worked closely with her dad. The two share a love of being on the water. "He's my investor, my partner, and my mentor," she says. "We have a trust that can only come from working with family. And we're working towards the same goal: To share our love for boating and help people get out on the water."