Aire Serv
Total Startup Investment
$64,300 - $183,900
Net Worth Required
150,000
US/Canada Franchise Units
173
Franchise Owner Reviews
Reviewed by 112 franchise owners (64% of owners)
Verified Aire Serv Owner Reviews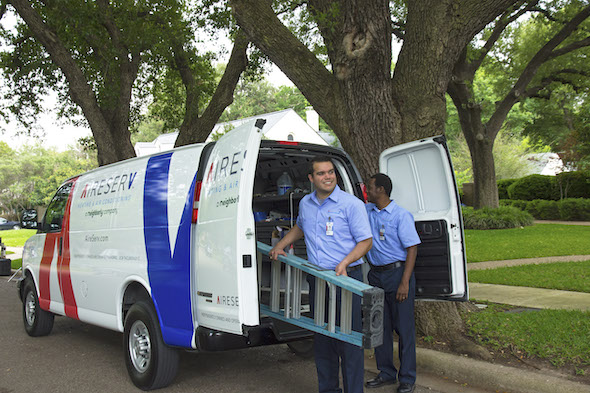 Sharon, Overall Brand Rating: 70 FSI
Single Unit Owner, Major Metro Market (500,000+)
"I love Aire Serv. This is something we would never had even tried if it wasn't for the franchise and the values. It has been a lot of hard work, which is not a problem. We are hard workers. We have found our business to be a roller coaster ride financially, driven by the weather. If I could find and retain good technicians we would do a lot better. I could do more marketing. One thing that was never talked about when we bought our franchise was the many expenses and cost to run an HVAC company. This should be an important topic when selling a franchise." - Sharon, Aire Serv Franchise Owner
Phyllis, Overall Brand Rating - 71 FSI
Single Unit Owner, Small Market (50,000-99,999)
"I am glad we joined Aire Serv. I truly believe everyone that we deal with at Aire Serv has our best interest at heart. I can see progress and my company is growing again." - Phyllis, Aire Serv Franchise Owner
Lee, Overall Brand Rating - 96 FSI
Multi-Unit Owner, Medium Market (100,000-249,999) and Major Metro (500,000+)
"We have a great brand, I would like to see the Corporate office focus more on our current database instead of trying to add more locations. We need to be able to plant and get a new franchise rolling within 6 weeks. I think the vetting process would help this a lot and I know that this is taking place now so it's exciting!" - Lee, Aire Serv Franchise Owner
Aire Serv Expert Review
Aire Serv has been in business since 1992 and is owned by Neighborly, formerly known as The Dwyer Group. Neighborly owns 19 franchise brands and is one of the world's largest parent companies of home service brands, acquired by Harvest Partners, LP, a New York based private equity firm.
Aire Serv is a good option for current or former independent heating and cooling business owners who are looking to convert their current business or are interested in getting back into business ownership, but with the backing of a franchise team. Of course, it is not required that you have previous experience in the HVAC industry to start your own Air Serv, but you should have solid technical and customer service skills as well as the dedication required to learn a new business and get it off the ground.
Current Aire Serv franchise owners rate the brand highly when it comes to core values and community, but say that Neighborly could provide more general support and additional training on the Service Titan product, which is complex. Franchisees note that the greatest challenges they face as Aire Serv owners are cash flow, marketing, and hiring; all of which are common struggles for most business owners across industries.
Our Bottom Line: If you have experience in the HVAC space and don't need extensive support and training from corporate, Aire Serv is a great option as it is a top-rated brand in the home services space.
Aire Serv Franchisee Profile
Tenure - 51% of Aire Serv owners have been open and operating 6 years or more (28% - 6-9 years, 23% - 10+ years)
Units/Territories - 73% of Aire Serv owners own/run a single unit/territory
Location - 41% of Aire Serv owners are located in the South
Market Size - 47% of Aire Serv owners operate in markets with 100,000 - 249,999 population (Medium Market)
Work Hours - The majority of Aire Serv owners work 50+ hours/week
Work Weekends - 42% of Aire Serv owners state "they work weekends a couple times a month"
Flexibility - 44% of Aire Serv owners state their work schedule is somewhat flexible
Work-Life Balance - 38% of Aire Serv owners say they have a solid work-life balance
Age Group - 75% of Aire Serv owners are 45 years or older
Sex - 83% of the respondents to our FBR survey are male
Awards and Recognition
- Top 200 Franchises (2010-2012, 2019)
- Top Low-Cost Franchise (2011)
- Top Franchise for Veterans (2015)
Next Steps
See exactly how Aire Serv was rated by current franchise owners in the free report.
Download the franchisee satisfaction report on Aire Serv absolutely free