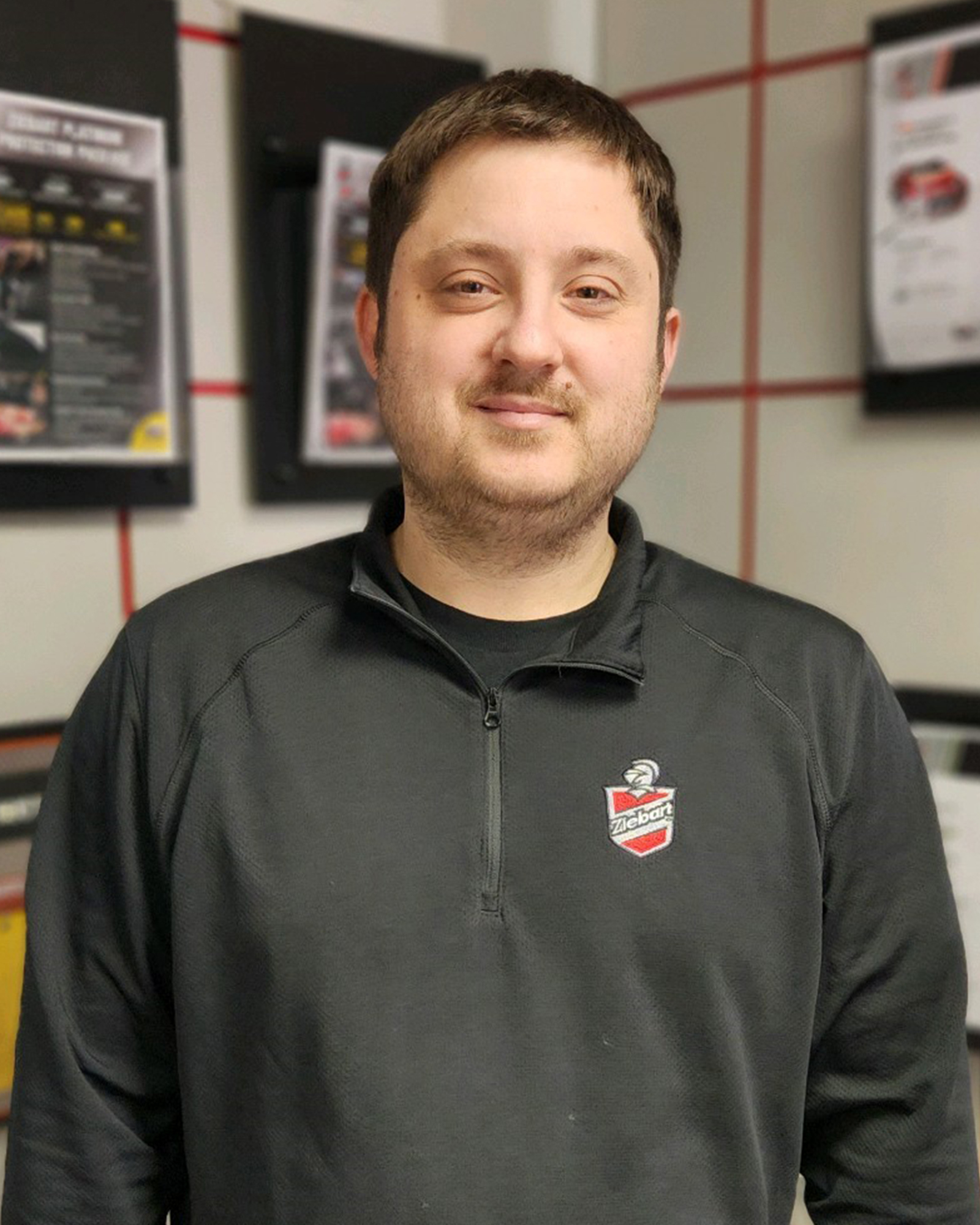 When a new franchisee – and Millennial Ziebart franchise owner – spends ten years working in the business before owning it, it's a safe bet they're one day headed for Rock Star status. Such is the case with Drew Nicholoff of Lansing, Michigan, and his Ziebart franchise, a full-service automotive center. Nicholoff is an example of a franchise owner who's always known what they've wanted–the chance at an entrepreneurial future. Working as an accessory installer in the shop services department, Nicholoff eventually purchased the very Ziebart location where he'd been a long-time employee. That was in 2020 during the pandemic. But not only did Nicholoff keep the doors open and the business thriving, but his location has also set sales records. First weekly, then monthly, then quarterly, then annually. And his rate of growth and success has climbed every year. Drew, along with his wife Meredith, has become the voice of a newer and younger generation on the brand's operations and marketing committees. And, at the rate they're going, they may enjoy that Rock Star status for many years to come.
A "Hands-On" Ziebart Franchise Owner
While Drew and Meredith are the owners of Ziebart of Lansing, it doesn't mean they've bought into the semi-absentee business model. Drew wouldn't stand for it. What he loves about the day-to-day operations of the business is interacting with the customers. That, and getting his hands dirty from time to time. "I love interacting with the customers, from checking them in to performing the work on their vehicles and then delivering the vehicle to them and seeing their happiness. I'm the window tinter, and accessory installer, along with all of the owner's responsibilities – it makes some days challenging to get office work completed when I'm so hands-on with vehicle work every day." As a franchisee, Drew is extremely thankful that he has the backing of Ziebart's corporate office, as he appreciates their comprehensive training and close-knit, ongoing support. "Ziebart has always been a phone call away to get any questions I have answered. And I am lucky enough to be close enough to headquarters that they can come down and help with training or marketing meetings. They provide thorough training on sales and installations of automotive vehicle accessories, window tinting, detailing, rustproofing, and rhino lining."
Blazing a Trail Through Millennial Stereotypes
Drew Nicholoff is a Millennial franchise owner who's already impressed his brand enough to earn Rock Star status for his Ziebart franchise ownership acumen. It is quite an accomplishment, as there aren't too many other younger-generation candidates earning this prestigious recognition. Despite some unfortunate misconceptions about Millennials, Nicholoff scoffs at the stereotypes. He has his own thoughts on what might surprise some people about Millennial entrepreneurs who happen to have already established business ownership through franchising. It starts with his work ethic. "I think it would surprise most people to learn that Millennials have a strong work ethic. We're not afraid to take chances at such a young age and work our butts off to succeed. Many nights and weekends, I'm still on the clock, here at the shop, working on jobs to get them done for customers. I take pride in my business, and I do what's necessary to make it a success."
A (Very) Bright Future as a Ziebart Franchise Owner
With everything Drew and Meredith Nicholoff have already accomplished as franchise owners with Ziebart, the future looks exceptionally bright for the husband-wife duo. Millennials may be considered young for entrepreneurship and not quite as experienced as the typical franchise owner in the system, but they do an excellent job repping the brand and building upon its established reputation. As an industry leader in automotive exterior detailing and detailing supplies, Ziebart is known for helping clients keep their vehicles looking new as long as possible. And when the average age of a car on the road today is 10+ years, it's become a red-hot market for professional auto detailing services, paint protection, and rust protection – especially up north in Lansing where the road salt used to melt snow is a threat to any vehicle's life span. Drew runs his shop by the book, with all services completed by certified technicians. And Ziebart's work is conducted professionally with a solid guarantee, thanks to the brand's 60 years of industry experience. If the Nicholoffs stay the course, they should have opportunities to expand and grow their operation – adding new territories and franchises on their way to becoming multi-unit owners. Whatever the future holds, they're in it to win it with Ziebart. And you can bet the brand will play its part in this mutually beneficial relationship. Nicholoff unfailingly appreciates what they have in store for the future. "It's exciting to see the innovation and corporate development at Ziebart, as they find new and exciting products to introduce to the public, as well as new ways of interacting with the customers. Whatever the future holds, we're here for it."
For more information on the Ziebart franchise opportunity, visit ziebart.com, email [email protected], or call 248-588-4100.