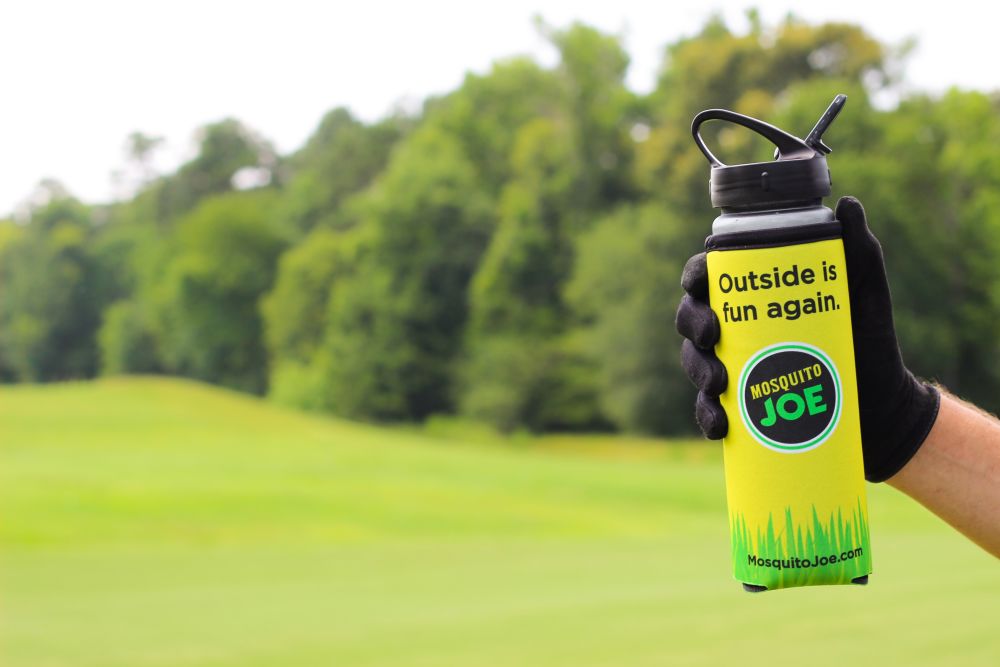 Get to Know Mosquito Joe
Mosquito Joe is a pest control business with the mission to make outside fun again. The company provides services, on a 21-day cycle, to homeowners; our product removes mosquitoes, ticks, fleas and many other types of biting insects. The treatment effectively creates a "barrier" around the homeowner's property and allows them the opportunity to enjoy their yards without the fear of getting bit. The customers love the service as evidenced by the very high customer retention rate of 79%. Although mosquitoes have been around for a long time, the industry we compete in is relatively new over the last several years.
Mosquito Joe is a seasonal business you can operate from virtually any home or office, has low startup costs and is a great standalone business or a wonderful complement to other businesses. No experience is needed, only passionate, customer service-oriented individuals who are interested in working for themselves while providing a much-needed service and being active in their community. Our technicians use state-of-the-art equipment to deliver EPA-registered solutions to outdoor spaces. No crawling under houses or wrestling with difficult systems. Sometimes, it's literally a walk in the park. Mosquito Joe offers a turnkey business plan that includes training and full operational support with best-in-class systems. Our software makes customer recruitment, scheduling and accounting easy for our franchisees. With the most recognizable brand name and the brightest colors in the industry, coupled with fun and catchy slogans like, "Haven't seen you outside in a while" and "Because a yard is a terrible thing to waste," Mosquito Joe will soon become a household name across the country. While still being a young company only in its sixth year of franchising, it is still a ground floor opportunity allowing your candidates to participate in an emerging, high-growth market while experiencing widespread acceptance as a service homeowners and businesses value and desire.
Over time, this service will be as common as having your yard cut. Mosquito Joe provides the independence of running your own business with a strong foundation of guidance and support from an established corporate office. Mosquito Joe is a Neighborly company which is one of the largest home service brand franchisors in the world.
Interested in opening your own Mosquito Joe franchise? Take the next step and request more information.
Send Me More Information
Who Makes an Ideal Mosquito Joe Franchisee?
Overall candidates must have a desire and passion to serve customers
Strong business acumen
Excellent leadership and communication skills
Goal oriented and long term focused
Basic need to control and direct
Thrives on achieving results
Comfortable following a process
Financially sound
Likes being part of a team
Family oriented
Mosquito Joe Frequently Asked Questions (FAQs)
Get Mosquito Joe Information Today!
Franchise information about

Mosquito Joe
Net Worth Required
$250,000
Total Startup Investment
$50,000 - $100,000
US/Canada Franchise Units
353
What Franchise Owners are Saying
"Mosquito Joe provides a service that many households need but don't know is available. It appeared to me to be a market that would have tremendous growth potential and after such a short amount of time in the business, I am more convinced of that then when I purchased the franchise."
Tim Lanai
Mosquito Joe Franchise Owner in Southwest Nashville, TN