Amada Senior Care
Total Startup Investment
$87,710 - $174,654
Net Worth Required
$200,000
US/Canada Franchise Units
107
Franchise Owner Reviews
Reviewed by 44 franchise owners (52% of owners)
Amada is different.
We pride ourselves on providing top notch, unrivaled personalized care. Over the last 7 years, we have also built a business model that encourages seniors and their families to explore all care options available, so they can make an informed decision on what is right for them. We also specialize in helping seniors understand long-term care insurance and VA benefits. Healthcare professionals and families look to Amada to help them navigate the complexities of the senior care system.
We are looking for an elite team of franchise partners who will run large territories in key US markets. We invite you to learn more about an explosive industry, and about what it takes to become an Amada franchise partner.

Why Amada?
Multiple Steams of Revenue
Non-medical in-home care is big business, and it's at the core of what Amada does – but it's not the only way you'll make money as an Amada Senior Care franchise partner.
Rapid Growth
In just 6 years, Amada has become one of the largest and the fastest growing in-home care franchises in Southern California – and we're rapidly expanding to other areas.
Generous Franchise Territories
On average, in-home care industry competitors offer an initial franchise territory of less than 300,000 people.
Transparency
Amada Senior Care's unique, proprietary software streamlines and organizes your business, making it easy to provide industry-leading quality of care for your clients.
---
| | |
| --- | --- |
| | Amada Senior Care has been recognized by Franchise Business Review for its high franchisee satisfaction, being named as a Top 200 franchise overall, a Top Emerging Franchise in 2015, a Top Senior Care Franchise in 2016, and additional distinctions. |
---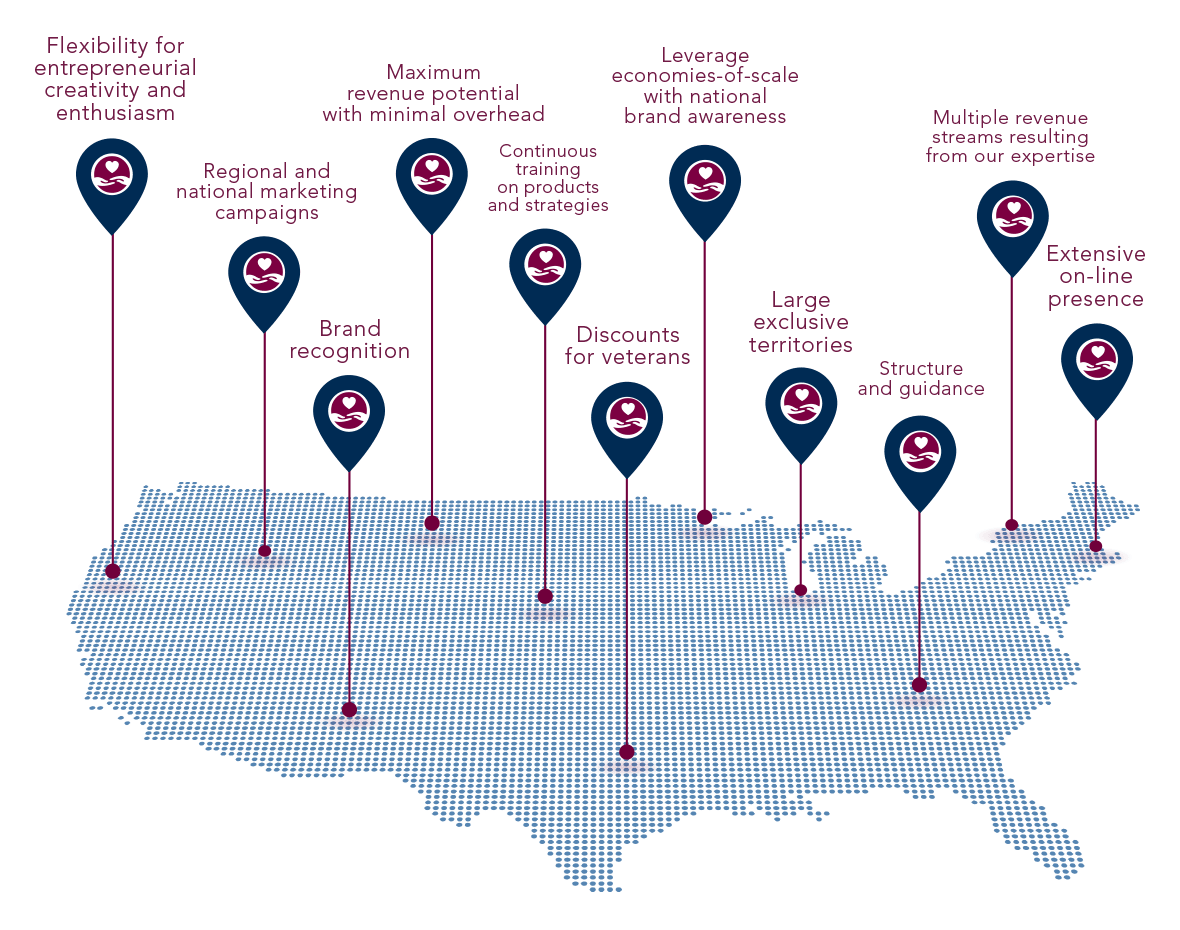 We're Looking for Leaders
We learn about you, and you learn about us. Ultimately, we're all just looking to see if it's a good fit.
At Amada, we're looking for an elite team of motivated self-starters who want to own and run larger territories than any of their competitors, think strategically andexcel on a daily basis. As a relatively young company, we're not only open to feedback from our franchise partners – we look forward to it.
Although there are no specific experience requirements, the most successful franchise partners are enthusiastic and driven professionals with a passion for caring. Many franchise partners come to Amada with a sales background, but personality and motivation are more important than your past jobs. If you feel you have what it takes, we'd love to talk with you.
Hear what current franchisees say about Amada:
Step 1: Request more information
Fill out the form above to request more information and gain immediate access to our Virtual Brochure!
Download the franchisee satisfaction report on Amada Senior Care absolutely free