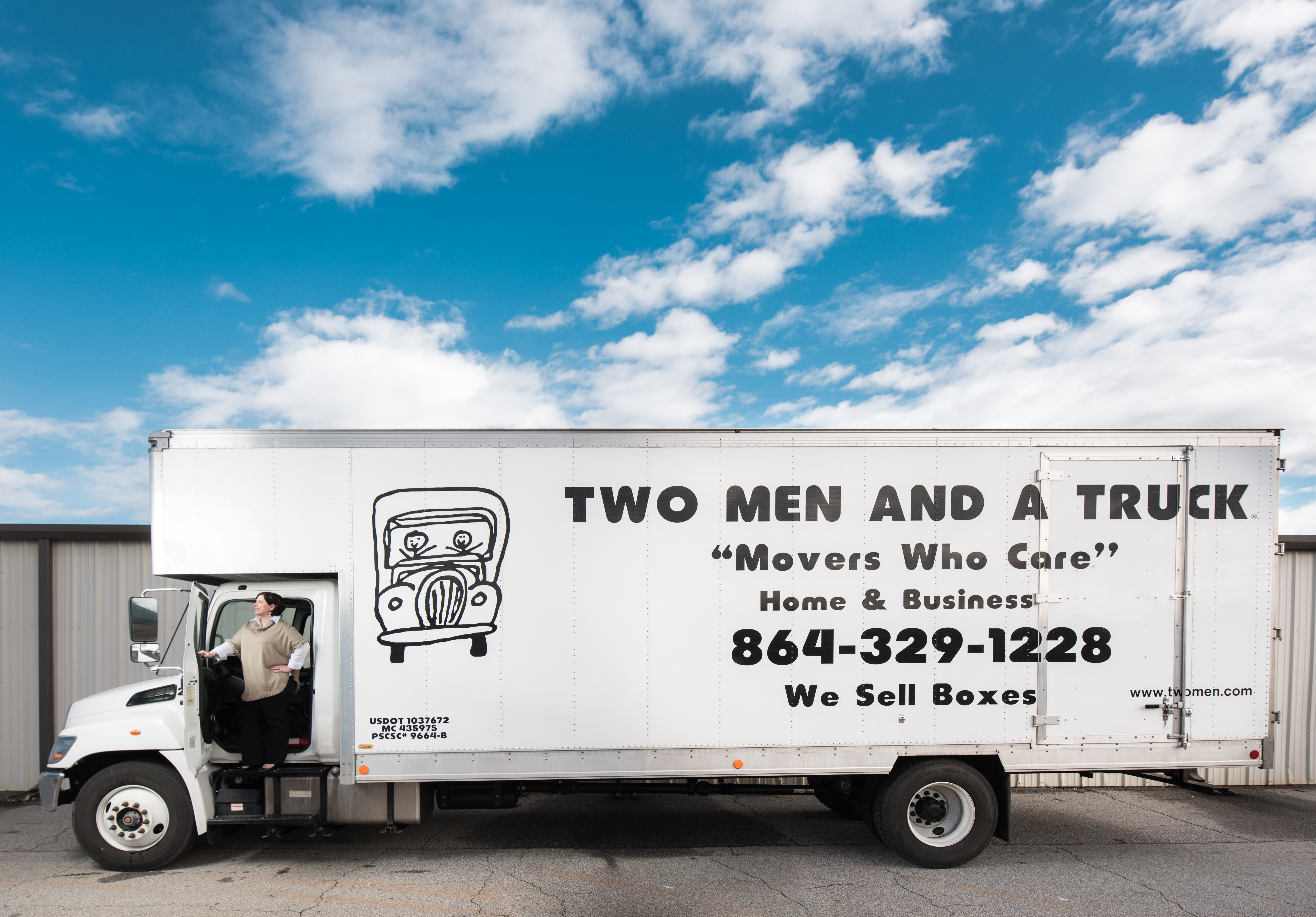 The pandemic transformed the way Americans live and work, sparking an unprecedented number of moves, according to a 2021 Zillow survey. Work-from-home flexibility, the desire to be closer to family, and a preference to move to less densely populated areas have all been key factors behind "The Great Reshuffling." As companies continue to offer employees flexible working arrangements, moving company franchises do not expect to see the moving trend letting up any time soon.
Historically, Americans have always been on the move. Between 2010 and 2019,  the moving services market grew from $15.4 to $18.4 billion. And, in less than five years, it's projected to grow another $1.95 billion, with residential moving representing more than a third of all moves. Because many moving companies are locally operated and services lack standardized pricing, experts say the industry is poised for disruption. In a recent Forbes article, some experts suggest that now is the time for one company to lead the way by professionalizing the industry, standardizing prices, and raising the bar on high-quality service.
"Moving company franchises are often considered recession-proof businesses because they provide essential services to customers throughout the transitions of their lives," said Pamela Batten, director of compliance for TWO MEN AND A TRUCK®. 
The international moving company, which has been franchising since 2009, now operates more than 380 locations and 300 trucks throughout the United States, Canada, the United Kingdom, and Ireland. "In 2021, TWO MEN AND A TRUCK experienced more than 19% growth, thanks to significant interstate moves, which accounted for more than 18% year-over-year growth," Batten said.
So far in 2022, the franchise has already experienced more than 7% growth. While those numbers are down significantly from the moving spike prompted by the pandemic, TWO MEN AND A TRUCK'S storage business (which grew more than 39% last year) has helped backfill revenue.
"With the current down housing inventory, we aren't seeing the traditional growth around home moves, but are still up 7.32% year-over-year and are working with customers to be as flexible as possible as they navigate the housing market," Batten said. "We also offer storage to assist our clients when unforeseen circumstances, such as delayed closings, occur."
In addition to facilitating local and interstate moves, TWO MEN AND A TRUCK's storage and junk removal services not only help customers in between moves but create a healthy stream of income for franchise owners.
"They can book junk removal separately or use us before or after a move," said Batten, "Like storage, junk removal is offered year-round, allowing business owners to keep their trucks on the road during the slower winter months.
As the economy faces several factors: inflation, higher fuel costs, and slower hiring, experts warn of an upcoming recession. However, moving company franchises may be an example of recession-proof businesses that are able to withstand economic highs and lows.
Moving Company Franchises Remain Profitable for the Long Haul
Brian Stern, a multi-unit TWO MEN AND A TRUCK franchisee, has been an owner for almost a decade, and first started working for the company more than 15 years ago as a van driver. He now owns five locations in the Greater Chicago market and two other locations in New Jersey and Maine. He also owns six other franchises in partnership with a group of investors.
Stern said he's seen moving trends shift over the years and flourish in both booms and recessions, thanks to hard work and the advantages of being part of the TWO MEN AND A TRUCK moving company franchises. Today, he sees customers making smaller, "less than a truckload" moves and taking advantage of the storage and junk removal services his locations provide.
"We are described as a seasonal business with peaks in the summer, but in general we're pretty busy throughout the year and fairly recession-proof," Stern said.
"Whether the economy is thriving or barely surviving, every market is different and requires a unique approach to earning and sustaining business," Stern said. "In smaller markets, you can capitalize on grassroots marketing; whereas in larger markets like Chicago it's important to hire the right people, reinvest in your business, and scale properly for future growth." Adding storage and junk removal has helped Stern's franchises create new income streams and integrate them into his overall business strategy. Stern calls moving a "people business," and attributes TWO MEN AND A TRUCK's success to its core values, which include outstanding customer service from inquiry through delivery.
Looking back at 2009, Stern said his first franchise in Chicago became profitable within 14 months of opening during a down economy. For the first couple of years, he reinvested in the business so that it could expand. His efforts have paid off. He started out with two moving trucks and today owns a fleet of 36 trucks that service the Chicago area.
"We've grown exponentially and keep growing by putting the right people in our customers' homes," he said.
Join One of the Top 50 Recession-Proof Businesses
TWO MEN AND A TRUCK consistently receives high scores from customers and franchise owners alike. Along with its 96% customer referral rate, 94% of its owners say they would invest in a TWO MEN AND A TRUCK franchise again. Voted a "Top 50" franchise by Franchise Business Review for 16 consecutive years, the organization was also recently recognized as a Top 50 Best Recession-Proof Businesses to start in 2022.
"Joining a franchise can pay off financially, but anyone interested in owning one should make sure that the franchise's core values align with their own. They should also talk to as many franchise owners as possible–both long-time owners and owners new to the business," Stern said. "Reach out to them. They will be your peers and the ones you turn to if you need help. Talking to them can give you a good vision of whether that franchise is good for you and you're good for them."
If you're interested in joining a moving franchise business for the long haul, you will have to fulfill a few financial requirements and make a considerable investment in your business. Your investment will vary according to your market size.
Mini markets (100,000 to 225,000 people):
$100,000 to $242,100 initial investment – includes at least two brand new trucks, a physical location, and moving equipment
$80,000 in liquid assets
$160,000 minimal net worth
Standard markets (420,000 to 600,000 people) – includes at least two brand new trucks, a physical location, and moving equipment
$164,000 to $435,600 initial investment
$150,000 in liquid assets
$400,000 minimal net worth
Regardless of the size of the market you plan to operate in, TWO MEN AND A TRUCK also charges the following fees:
$30,000 to $85,000 franchise rights fee, depending on market size (included in initial investment)
6% royalty fee
1% advertising fee
$5,000 annual franchise renewal fee
While existing TWO MEN AND A TRUCK franchises in the Northeast, Midwest, and Southwest have experienced the most growth, the company is looking for new owners to expand its moving services in the following locations: California, New Jersey, New York, Virginia, and West Virginia.