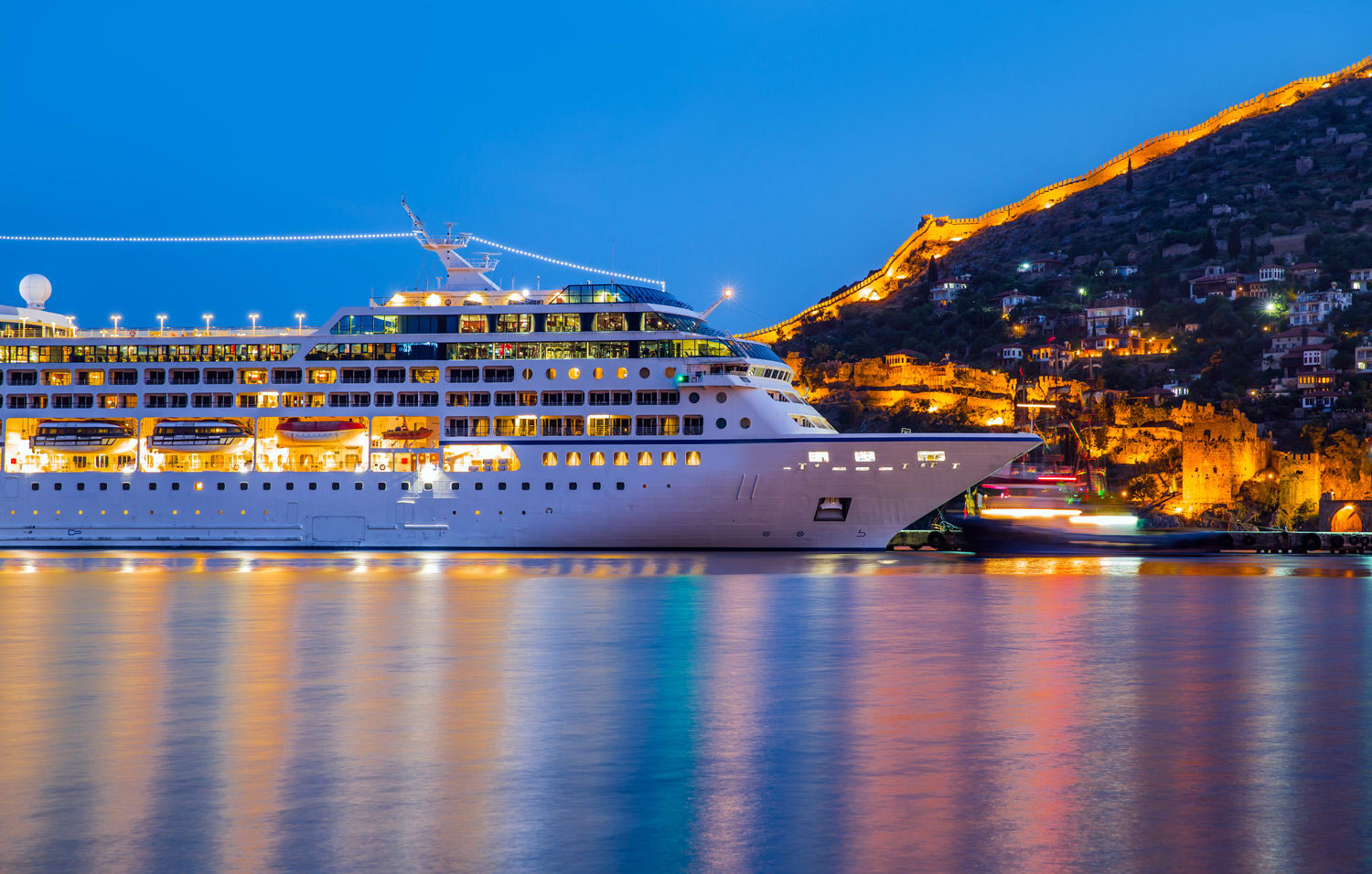 Cruise Planners Franchisees Serve on the Front Lines of the COVID-19 Pandemic
Andy and Lilly Popick, owners of a Cruise Planners franchise in Broward County, Florida, had planned to lead a group of 47 people on a trip to Australia in April. The trip was canceled, and instead, both worked as part of two federal emergency response missions aimed to support individuals and medical professionals affected by the coronavirus.
In April, the Popicks spent a total of two weeks in Macon and Gainesville, Georgia, supporting hospital personnel in critical care units as part of a federal Disaster Medical Assistance Team. Andy, a safety officer, ensured doctors and nurses had the appropriate personal protective equipment, while Lilly, a nurse, carried out administrative duties in support of the team. Andy estimates that there were up to 75 critical care patients in each of the locations they served.
The husband and wife team are both members of FL5-DMAT, or a Florida division of the Disaster Medical Assistance Teams. Part of the U.S. Department of Health and Human Services, DMATs are comprised of nearly 5,000 professionals who respond to disasters, and include physicians, registered nurses, paramedics, and other medical and support professionals. For Andy, who has spent 34 years in the fire service and serves as a battalion chief for his South Florida department; and Lilly, who is a full-time emergency room nurse, responding to emergencies is an extension of who they are.
"The critical care units had to expand because people with Covid remain there for an extended period of time. Nurses and other medical personnel had to work in PPE from start to finish, wearing masks, face shields and special gowns that they weren't used to working in for shifts that lasted up to 12 hours," he said. "Being in this stuff for an extended period of time, people need a chance to rotate, rehydrate, and get a physical and mental reset."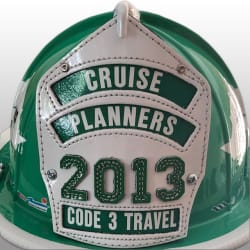 In fact, prior to this mission and just one day after her son's wedding, Lilly went to California to support another Covid-19 DMAT mission to repatriate cruise ship passengers disembarking from The Grand Princess. There were more than 900 passengers on the cruise ship who needed to spend 14 days quarantining at Travis Air Force Base. At the base, passengers experienced twice-daily temperature checks and were served by nurses—including Lilly—while they waited to get transportation back home.
"The sickest people were transported to local hospitals and others went through our screening system. They then boarded buses and were transported to military bases," she said.
Even though she must respond to critical events each day at the ER, Lilly said that taking part in these missions allows her to help those most in need.
"I see people who've faced disaster and they've lost everything—whether in a hurricane, or through a natural disaster," she said. "In this case, I saw people who were put in quarantine for two weeks after cruising two weeks away from their families. If I can provide just that one moment of peace, comfort, and compassion, it makes it all worth it."
First Responders Turned Travel Agents
Andy and Lilly, who have been married for 18 years, actually met in an advanced cardiac life support class that Andy was teaching at the time. They remained close after the class ended, got married, and then became business partners when they started Code 3 Travel in 2013.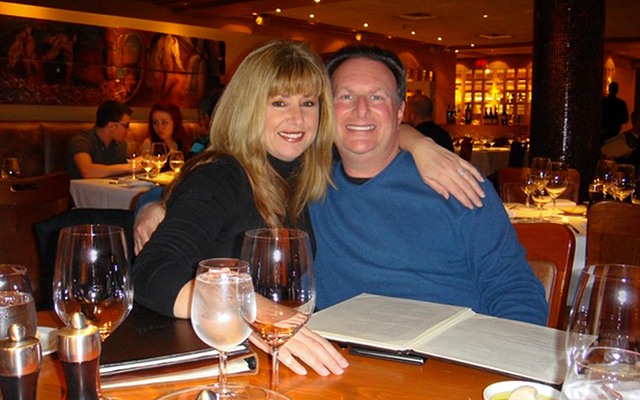 Their business is one of 2,800 offices of Cruise Planners, an American Express Travel Representative. Named one of the top 200 franchise opportunities for 2020 by Franchise Business Review, Cruise Planners is a home-based travel business offering cruises, guided land tours, and all-inclusive resort vacations to customers throughout the United States. Its nationwide network of home-based travel agents enjoy open territories and can sell travel to anyone in the United States.
As a child, Andy had traveled frequently with his family including a transatlantic cruise on the Queen Elizabeth II. As a young man attending the part-time fire academy, he spent weekends working for the Norwegian Cruise Line in the Port of Miami. Through the years, he and Lilly have enjoyed traveling with their friends, many of whom were first responders who worked hard in their professions and enjoyed seeing the world when they got some time off. Both Popicks still work full-time, but as part-time Cruise Planners owners, they have reached Mega Star status, which means they booked at least $650,000 in revenue last year.
"Our objective is that we love to travel and the travel benefits owning a Cruise Planners franchise affords us," Andy said.
The canceled April trip has already been rescheduled for next year. As a travel representative, Andy said he transfers his "Type A" personality and the logistics experience he's learned through the fire service toward building customized, overseas trips for clients. It was a conversation with a grade school friend that convinced him he could juggle a travel business with his fire rescue duties.
"My friend who was an entrepreneur who told me, 'Listen, you love travel and you can make some money off of it.' I told him that I didn't have money saved to invest in a full-time business and wasn't looking into running a full business," Andy said. "He told me Cruise Planners was different, and to look into it and see."
As a first responder, Lilly and Andy enjoyed a discounted initial franchise fee (Cruise Planners provides special benefits for veterans and first responders, including 28% off an initial franchise fee of $10,995). Owning a Cruise Planners franchise allows them to do what they love and represents a "flip side" to the work they carry out each day in their professions, Lilly said.
"We have a lot of fun and that resonates with our clients," she said. "They feel how passionate we are about the travel industry and it shows them that we aren't in it just for the business – we're in it for them."
In Good Hands
In addition to their full-time jobs, DMAT missions, and Cruise Planners business, Andy and Lilly have a deep knowledge of how emergency response procedures work in the air, at land, and at sea. Both have also trained medical response teams on cruise ships, where they've taught continuing education classes in advanced cardiac life support (ACLS), for example.
"You really get a feel for what they do on a cruise ship and how they respond to emergencies," Lilly said.
Andy jokes that he and Lilly often stop by and say hello to infirmary personnel on cruise ships when they travel. Many have become friends over the years.
"A lot of people who travel with us are referrals and they tell us that when they travel with us, they feel safe; God forbid something happens, we know how to interact with cruise ship staff," he said.
Lilly also flew on a private air ambulance for Broward County, where she used to pick up sick or injured cruise passengers and fly them to hospitals. During travel presentations, she reminds prospective travelers that she's seen firsthand how important it is to have a trusted agent and travel insurance, should a medical emergency strike. With all that can transpire during a vacation, having a trusted travel representative can ease worry and potentially save your life, she said.
"Our clients have that level of comfort, knowing that someone from Cruise Planners will be there for them if they are faced with a disaster; knowing  that they trust and have faith that their travel advisor will be for them and help facilitate a safe arrival home," she said.
While the travel industry paused abruptly this spring, Lilly has faith that travelers will be eager to explore the world once it is safe again to do so.
"People want to get back to whatever normal is. They love the idea of cruising and having their meals, lodging and entertainment all under one roof," she said.
---
Learn more about Cruise Planners
Becoming a Cruise Planners business owner allows you to help clients enjoy once-in-a-lifetime vacations. You don't need to be a world traveler to own a franchise, nor are you required to make a large cash investment. Cruise Planners is one of the lowest cost franchises you can invest in, and it takes as little as $10,995 to get started. Like Andy and Lilly Popick, you can choose to work part-time as you build your clientele and balance work and family.
For more information about franchising with Cruise Planners, please call 888-582-2150 or visit cruiseplannersfranchise.com.