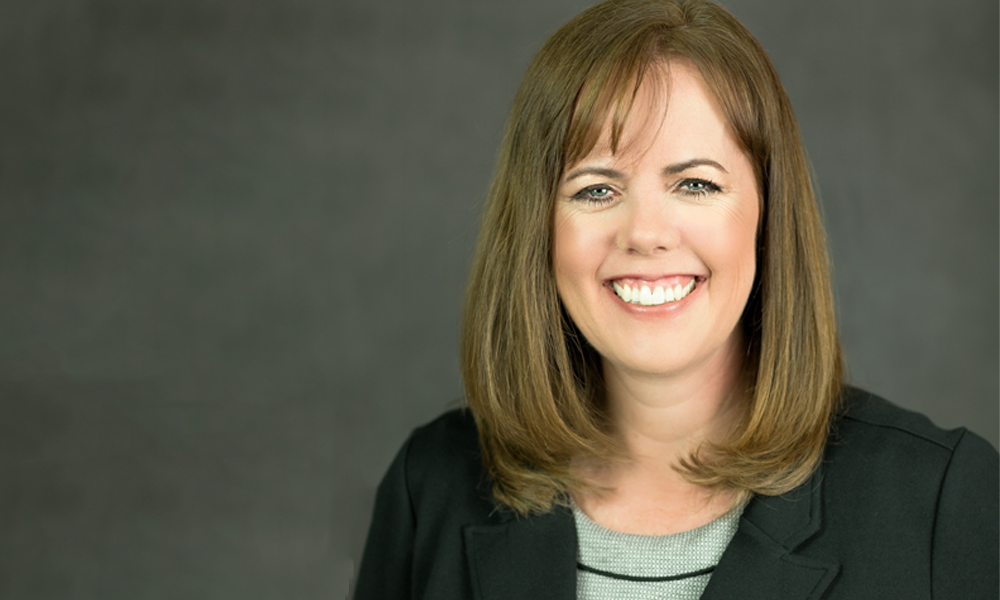 In 2012, Debra Sawyer left her home-based job working for a textbook company to pursue a Sport Clips franchise. Since then, she has grown to 21 stores and is opening her 22nd store in 2019. This year she was named an FBR Rock Star franchisee.
"Debra has worked hard to grow her business by being smart, patient and thorough in her decision-making. She is focused on nurturing and developing the women she employs, finding she is able to relate to her mostly female staff because she understands the delicate balancing act working women experience." – Greg Smith, CDO, Sport Clips
What advice do you have for someone considering investing in a franchise?
The best advice I can give someone investing in a franchise is to take full advantage of the franchisor's business model. The franchisor has a proven model for success in which you are paying for the privilege to be able to follow. You will be more successful following their model than trying to tweak it, thinking you have a better method. Once I fully embraced the Sport Clips model, in every way of the business, the success of my stores started to skyrocket.
What are you most proud of when it comes to your career in franchising?
I am extremely proud of the opportunities I have been able to provide for my team members to financially support themselves and their families. One team member who comes to mind was using public transportation to get to my salon when she first started with me. Due to the limited bus schedule in the area, it would take her one to two hours to get to work. A few months later, she saved enough money to buy a used car. A couple years later, she bought a house. I have also worked hard the last few years with my team members to improve their client experience, which in turn improves their key metrics and enables them to earn hourly bonuses. Prior to this initiative, around fifteen percent of my team members would earn bonuses regularly. In the last two years, we have more than doubled it to closer to 40 percent of my team members earning bonuses every pay period. Multiple times in the last 18 months, I have had a store where every team member earned a bonus in the pay period.
What was your career path before you entered franchising?
I started my professional career as a CPA with a Big 4 firm focusing on the tax issues of high net worth individuals and business owners. After practicing for 10 years, I left the firm when I was pregnant with my first child. I took a position that let me work from home 75 percent of the time writing textbooks and teaching classes for the CFP® certification examination. I opened my first SportClips store while keeping my job with the textbook company. It was extremely tough juggling two jobs and two young children. I left my day job in 2012 to focus full-time on Sport Clips.
As a business owner, what has been the biggest challenge you've had to overcome?
The biggest challenge so far has been growing my business after my divorce. Prior to the divorce, I owned 33 stores in 4 states. We broke up the company by markets, which let me retain 12 stores in Florida and Virginia. I had a contest with my teams to rename our stores and picked the FL/VA Dream Team. I spent the first year adjusting to being a single mother of two daughters, while also doing everything I could to make my FL/VA Dream Team as successful as possible. The next year I started my quest to return to owning at least 20 stores. I acquired 3 stores in Virginia and opened a new store in Florida, all within a one-month period. Expanding by 33 percent in such a short time period was a huge challenge, but also a pivotal point in rebuilding my franchise. Four years after breaking up my company, I own 21 Sport Clips stores with store 22 opening in the third quarter of 2019, followed by store 23 in 2020. I am also actively looking at locations for greater expansion.
What do you like most about your franchise organization?
The one thing I like the most about my Sport Clips franchise is the level of support they provide for all aspects of my business. We have local coaches who teach technical and management classes every month to further develop my team members and managers. We also have Area Developers and Regional Directors who are there to help with any business concerns or to help motivate you to overcome a challenge in your business. We can also reach out to numerous resources at our support center at the Sport Clips Headquarters for help with whatever issue it might be from marketing to a construction issue. Sport Clips also cares about our team members and created the Sport Clips Wayne McGlone Memorial Relief fund to provide financial assistance to Sport Clips team members when tragedy strikes. Given my passion for helping our team members, Sport Clips has given me the opportunity to serve on the selection committee since 2013. Since the Relief Fund started in 2012, we have been able to provide over $2 million in relief fund payments to our team members in need ranging from serious medical illnesses to natural disasters.