Franchise Business Review recently spoke with HomeWell Care Services franchisees Dee and Rob Rister to gain insight on what it's like to be franchise owners, and the challenges of running your own business. Excerpts from the following interview with the Risters are featured in FBR's 2022 Top 200 Franchises issue.
Names: Dee & Rob Rister
Locations: Lexington, KY; & Melbourne, FL (2022)
Franchise owners since: March 2020
---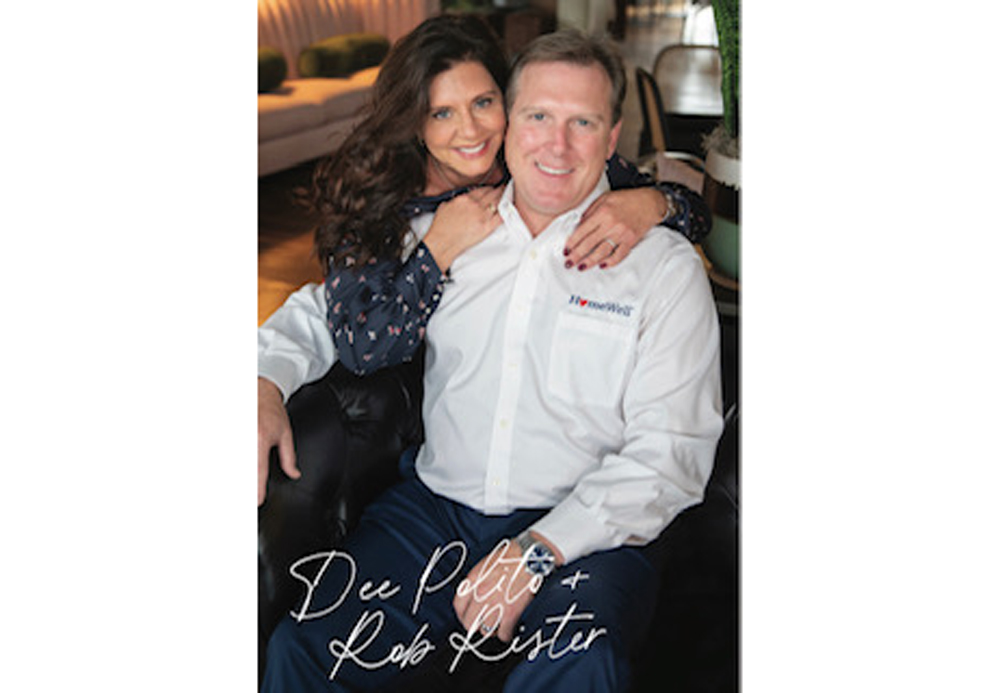 When did you purchase your first franchise? Have you added more locations or plan to in the future?
My wife Dee and I purchased our first franchise rights to Lexington, KY in March of 2020. We purchased the franchise rights to Melbourne, Florida, along with my son Mason in November 2020 and anticipate opening that location in 2022.
Can you share a bit about your background? What were you doing prior to being a franchise owner and how did that help prepare you for what you're doing now?
Dee and I started HomeWell Care Services of Lexington as a way to marry our unique backgrounds. Having 35 years' experience as a nurse and a midwife, and reaching the pinnacle of her career with a doctorate in nursing, Dee was ready to explore the business aspect of her practice. I had over 20 years' experience in business and an in-depth understanding of the long-term care dilemma that a growing, aging population faces. Our backgrounds gave us the understanding of what families face as their loved one's age and need support.
What are the most critical skills that you feel are needed to be successful? Did you have those skills and how did the corporate group help you develop those skills?
Communication. In every aspect of the business, you must be able to communicate effectively. An example would be with your office staff, where you have to communicate your vision, expectations, and plan. Clients need to understand what the level of care is going to be and how it is going to be delivered. Caregivers need to understand how important their role is in representing not only themselves but also HomeWell. If patience could be considered a skill, you need that as well! Fortunately for me, my background prepared me to utilize those skills daily.
What were you looking for in franchising that you were not getting from your previous career?
We were looking for the satisfaction of making a genuine difference in the lives of other people. Now, I go home every day from our office knowing that our entire organization has helped families in our community to live better. That is a powerful feeling. It's also powerful to know we have created jobs and given other people opportunities that didn't exist before. Finally, we were looking to be our own bosses, to have the independence as business owners that neither of us had before.
Can you tell us about the process you went through to select your franchise brand? How long would you say it took you to get to signing the agreement?
We started researching different business opportunities in November 2019. We chose home care as a business model because it is something that we believe in and, based on demographics, the demand is going to be there. We interviewed four franchise opportunities. At the time, it seemed like most home care agencies offered similar services, with different packaging and slogans. Since I wasn't the "consumer," it was hard to differentiate.
I sat down with my 75-year-old father, who is in that prime demographic that needs homecare services, and asked his input. He had no knowledge of who I favored. I laid four business cards on the table in front of him, of the franchises that I had talked to. I said, "Dad, which one of these business cards get your attention"? He put his finger on one card to the right and slid it to the side, and said, "Hell son, I am not ready for an angel to visit me, that creeps me out." I smiled, watching intently. The next card he picked up was the HomeWell card. He said, "HomeWell…. I like that name, son! It reminds me of when your grandma would tell me 'Home is where the heart is.'" The heart logo in the name is impactful and at that moment I knew this is where we were going! Logos, slogans, and brands are important, and HomeWell has done it right on all three accounts!
Additionally, it comes down to who is running not only the corporate office, but the local franchisee as well. The HomeWell corporate team is outstanding at helping franchise owners during their journey. They genuinely care about your success. We signed our franchise agreement four months later on 3/27/2019. Since then, we have built an amazing office staff.
Were there any pressing questions you needed answered before signing your agreement that future buyers should ask?
It's very important to understand the process of obtaining a home care license in your own state. Also, ask questions about assembling an office staff, obtaining clients, and hiring caregivers. HomeWell's corporate team does an outstanding job of providing all of the structure. HomeWell has the plan and process to follow. Just ask and they will guide you. They answered our questions with concrete direction. You do not have to reinvent the homecare model.
Did you speak with other franchise owners during the process? How important is this in making your decision? What questions would you suggest future buyers ask?
I did speak with three other current franchise owners. The feedback was crucial. They confirmed my belief in home care and the HomeWell corporate staff. They gave me direction in obtaining clients and caregivers specifically. I would suggest that future buyers ask current franchise owners about their individual office structure and what each person contributes in their role. This allows you to start building your office staff in your mind and what that might look like in the beginning. I would recommend asking about care management, the onboarding process, recruitment, and training of caregivers. What do those processes look like on a daily basis?
What convinced you that this was the right brand for you?
The interaction with my father mentioned earlier led us to a Discovery Day meeting with HomeWell in Texas. In that meeting, each member of their corporate office got up and explained their vision and contribution to HomeWell. During the meeting, Dee and I looked at each other and said, "Yeah, we want to work with these people." We got that feeling of when you meet someone for the first time and just connect. You are on the same page at that moment, and nothing has to be forced. It just fits. We do not feel like just a franchise number to them. We feel as though we have a personal connection with leadership.
Now that you have been up and running for a bit, are there things you know now that you wish you had insight into before that might have made it easier for you?
I wish I had a better understanding of the importance of having male caregivers available to clients who asked for them. In the beginning, we did not make an effort to hire male caregivers: we predominantly recruited female caregivers. Unfortunately, that cost us a few clients in the beginning who requested only male caregivers. Every caregiver is valuable. However, clients have specific needs. Make sure you have those options available.
If you think about your first year in business, what was the biggest obstacle you've faced, and how did you overcome it?
Knowing when and where to invest your money is always difficult when you first start out as a business owner, and for us it was no different. New franchise owners should be sure to overestimate the cash you need to launch your business so that you are well capitalized. HomeWell helped prepare us for that. The old saying of "You have to spend money to make money" definitely applies to any business start-up.
What advice do you have for prospective franchise buyers?
You are paying a franchise fee and royalty fee for a reason. You are buying a system. Do not try to reinvent the wheel, just improve it as you can. HomeWell has the processes and programs in place. Simply plug yourself into it and, as Tom Brady would say, "Let's go!"
For more information on HomeWell Care Services franchise opportunities,

Call: (817) 952-9356

Visit: homewellfranchising.com