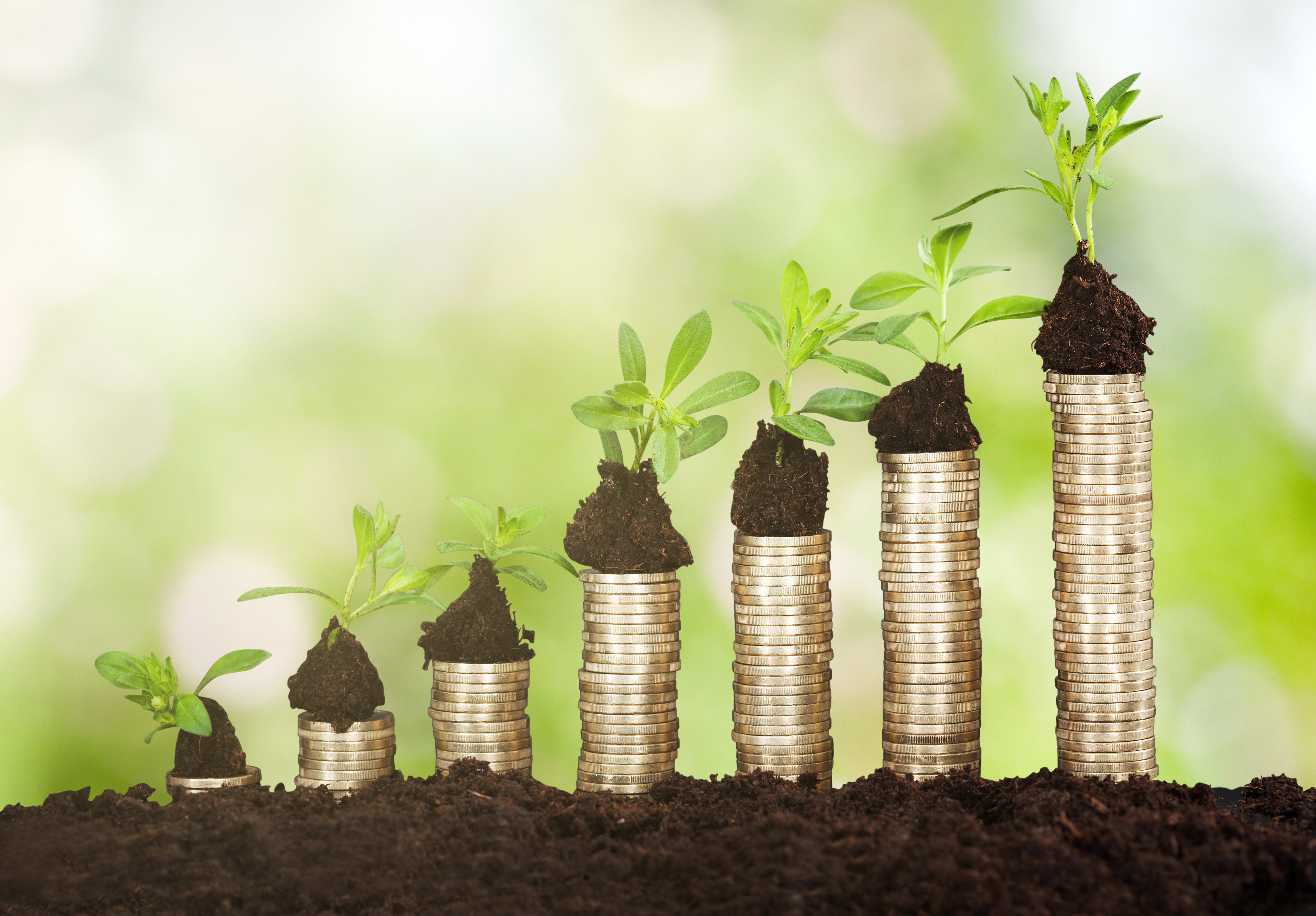 Money: It's one of the greatest barriers and one of the greatest drivers for would be entrepreneurs looking to open their own franchise or start their own business. While some low-cost franchises can be funded with personal savings, a credit card or a combination of both, many other franchise opportunities will require outside financing. The good news is, that if you are excited about the opportunity to buy your first franchise, there are tons of franchise funding options available.
Before we dive into the different franchise loans, grants and financing options let's look at the costs you will need to cover when you buy your first franchise.
Funding Your Franchise: Costs to Consider
Like any new business, there are one time and recurring costs that you'll need to cover as you start and grow your business. With a franchise, many of these costs come in the form of fees. The nice thing about these fees is that they are scheduled and laid out in advance, so you can be very deliberate with your financial planning.
Franchise Fees:
Most franchises charge a franchise fee, which can amount to thousands of dollars depending on the brand. This fee may be paid in one lump sum or overtime in installments. The franchise fee typically covers the costs to get started such as training, your new website, initial supervision, etc. How the fee is paid depends upon which franchise brand you purchase and how their fee structure is set up. Sometimes, you can negotiate this fee schedule, while other times it is non-negotiable. Talk with a franchise lawyer if you have questions about the franchise fee or schedule.
"We strive to keep our initial franchise fee at an average or slightly below our entire industry with a much greater focus on owner candidates having more of the working capital they need to open, operate a successful senior care business," says Jeff Bevis, CEO of FirstLight Home Care. "The primary benefit here is to give our new owners an added amount of working capital they can better utilize vs. paying us more upfront."
Royalties:
Royalties are an ongoing fee and are typically charged as a percentage of your gross revenue. They can be paid weekly or monthly depending on the arrangement you have with your franchisor. Some brands, such as TSS Photography, do not charge any royalty fees.
Advertising & Marketing Fees:
One of the great allures of a franchise is the brand recognition. Franchisors spend a lot of time and money marketing their brand, which of course should help you as the franchisee. In exchange for this marketing support, you'll be required to pay a monthly marketing and advertising fee, which is usually a percentage of your revenue.
Other Costs May Include:
Advertising and marketing materials
Bank fees
Civil and architectural drawings and professional fees
Contractor fees
Costs for finding the right location
Decor packaging and signage
Equipment, furniture and fixtures
Freight and sales tax
Improvements and construction
Insurance
Landscaping
Leasehold improvements
Office equipment and supplies
Opening inventory
Permits and licenses
Professional services
Real estate and occupancy charges
Signage
Software
Training cost
Travel
Vehicle
Working capital
Zoning expenses
All of these costs, if applicable, should be outlined in the Franchise Disclosure Document (FDD).
Questions to Ask Before Investing in a Franchise
There are 11 key financial questions you should answer before investing in a franchise according to Eric Stites, CEO of Franchise Business Review:
What are the total estimated costs to open the business?
How will I finance these initial costs?
How and when will I pay back any loans?
How does the business generate revenue? What are the key business activities that drive sales/revenue?
Once open, how long will it take to start generating positive cash flow?
What are the typical expenses and on-going fees of the business?
What's my Plan B if things take longer than expected and I need more money?
Assuming all goes well, what will the business be worth in three, five and ten years?
What additional capital investment will the business require over time?
Are my financial expectations for the business consistent with the experiences of most franchisees?
At the end of the day, will the business yield a decent return on your total investment that is comparable to other investment opportunities?
The franchise's FDD will help shed light on some of these questions. Items 5, 6, and 7 of the FDD covers initial fees, other fees (i.e. royalties, advertising, etc.), and the total estimated initial investment. Item 19 of the FDD, also called Financial Performance Representations (FPR), will provide information related to the actual financial performance of the franchise at the business unit level.
It is important to note that not all franchise companies provide financial performance information in their Item 19, and those that do, typically only disclose gross sales/revenue, not profitability. To determine profitability, the cost of labor, rent, supplies, insurance, royalties, ad fees and all other business expenses must be deducted from the sales figure.
How Much Money Will You Need to Fund Your Franchise?
Franchises can range anywhere from a few thousand dollars to a few million: There are options at nearly every price point and across almost every industry. For example, the cleaning industry tends to offer very affordable franchise opportunities since there is very little capital required to get started and operate a cleaning business. On the other hand, if you're interested in buying a franchise in the hospitality space, such as a hotel, you can expect to shell out millions of dollars.
Initially, you'll be able to do high level research on very general investment ranges for specific industries and brands. Once you have narrowed down the industry and brands you're interested in, you can dig deeper and get very specific numbers by looking at each company's FDD. Franchise companies provide estimates of fees and startup costs in Items 5 – 7 of their FDD and will often give you data regarding average monthly sales and year-over-year revenue growth. It is important to keep in mind that FDD information is typically average financial data across the entire franchise system, or sometimes only select markets, so some of it may not be applicable to your particular market. Each market will have its own costs for real estate, labor and other factors. We advise you to identify these market variables in order to better estimate the total capital you will need.
Once you have a good understanding of the total capital needs of your new business, you can determine how much of the investment you can cover with personal savings, and how much you will need to borrow through other sources (i.e. home equity loans, retirement savings, traditional bank loans, etc.), which we will cover in the next section.
In addition, you should plan to have a cushion of debt-free funds to live on should your business not take off as quickly as you expect. Ideally, it's a good idea to have at least a year's worth of living expenses as a backup reserve. Also, be sure to ask about any available discounts. Many franchises offer them for female majority owners, ethnic minorities or military veterans.
Just like with any business loan, potential funders will look at your credit rating, liquid assets, collateral and experience. The nice thing about buying a franchise versus starting a business from scratch is that lenders are more willing to offer funding for a proven business model. The Small Business Administration will even expedite the loan processing for SBA-approved franchises.
Related Reading: Nine of the Very Best Small-Business Grants for Women Entrepreneurs
Where to Find a Franchise Loan
The Franchisor
Waived Fees or Deferred Payments
Some franchisors offer financial assistance to new franchisees. For instance, certain brands may offer to waive or discount the franchise fees, offer a loan based on simple interest with no principal or offer deferred payments for a period of time. Others will help you connect with outside lenders to get funding. This information can be found in Section 10 of the FDD. It's also important to note that if you are an independent business owner looking to move into franchising, you may have opportunities to merge your business with an existing franchise system. Lisa Coleman, a franchisee with Westaff did just that. "As the owner of an independent staffing company, I had a non-traditional entry into the franchise. I was able to successfully merge my clients into Westaff and received incentives for doing so," she explained.
Small Business Association
SBA Loans
One of the most common forms of financing, these loans—up to $5 million—are guaranteed by the Small Business Administration (SBA) and lent by banks.
Low-doc SBA Loans
An alternative for those searching for lower amounts of capital, $150,000 or less, these loans offer you the same benefits as SBA Loans with a shorter turn-time.
Get Free Franchise Financing Information from Guidant Financial
Retirement Accounts
Rollovers for Business Start-Ups
Many people don't realize that you can invest up to 100% of your retirement funds into a franchise without taxes, penalties or a loan via a program called Rollovers as Business Start Up (ROBS). To qualify for ROBS you must have at least $50k in eligible retirement accounts such as an IRA, 401(k), or 403(b). Your retirement funds can be combined with a spouse's, partner's or traditional business loans.
Mutual Funds or Other Securities
Portfolio Loans
Another option is a security-backed loan, which enables you to take a loan using a financial portfolio, such as a mutual fund, as collateral. There are several potential advantages to doing so. First, you can leave your portfolio in place, which enables it to grow. Second, because the loan is backed by your portfolio's value, the interest charged will be lower than for an unsecured loan. It is important to note that the risk of borrowing against the value of your securities is that if your investments fall in value, the money borrowed will emphasize your losses.
Banks, Credit Unions and Lenders
Unsecured Loans
You don't need collateral to qualify for these loans, which can happen in just three weeks. They are a great option if you need a fast funding solution. If you have a high credit score, banks and credit unions are good sources for unsecured loans. If your credit score is lower than the required range for banks and credit unions, consider a third party lender.
Angel Investors
Funding in Exchange for Stake in Business
Angel investors are individuals or groups that invest in businesses in exchange for a direct role in the business. When you take funds from an angel investor, you should expect to lose some control over your business as the angel investor will now be a partner, who will have a say in all decision making. Depending on how you look at it, however, this can be a good thing, since angel investors often offer experience and expertise that can help your business grow.
How to Apply for Franchise Financing
No matter where you go for franchise financing, you'll likely need to produce certain documents in order to prove your trustworthiness as a borrower. These documents include:
Credit history – this tells lenders how reliable you will be as a borrower based on your past borrowing history.
Personal financial statements – lenders will want to know that you are in good financial health before they hand over a lump some of money. They will want to see your current bills, debts, and loans as well as your savings, income and assets.
A business plan – Lenders will want to see your business plan so that they can understand how you will be using the money they are lending you — and determine if your business is a strong investment. If you are buying a franchise with a well-known brand name and a proven track record of success, lenders will be more likely to grant you funding.
Just like buying a home, buying a business is a major investment. It is advised that you consult with a franchise attorney as well as a financial advisor, who specializes in franchise funding, when analyzing your franchise investment options.
Finding a Franchise That Fits Your Budget
The good news is that there is a franchise for every budget, as you'll see while looking at the list of top franchises according to those who know best – the franchisees who own them.
Franchise Business Review is committed to helping potential franchisees find the best franchise opportunities available today. Contact us for more information or check out our most recent list of this year's top rated franchise brands.