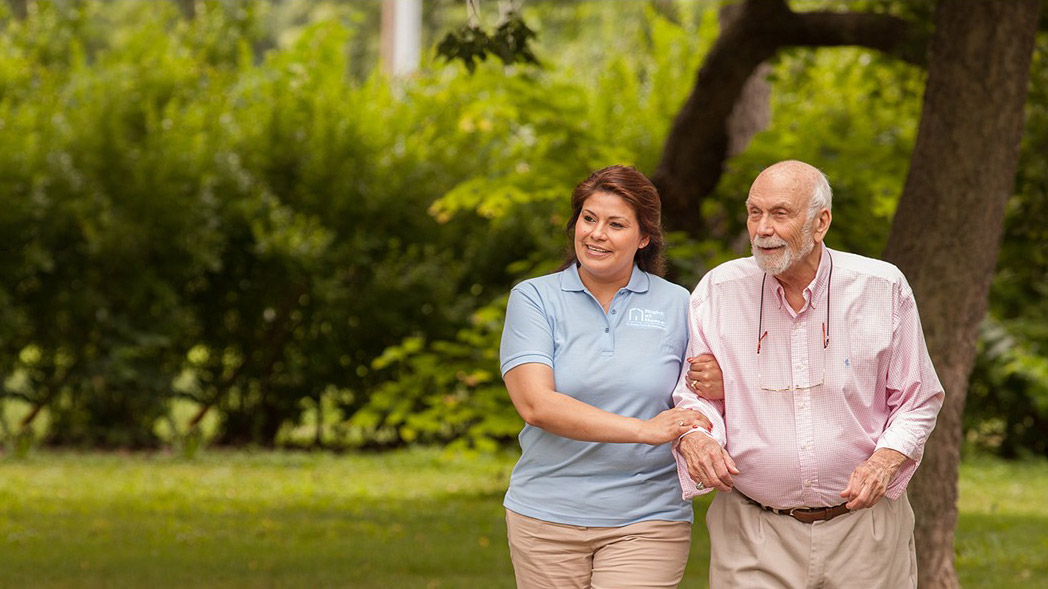 In-Home Care Franchise Right at Home Brings Services to Rural America
Tony Mau of Sioux Falls, South Dakota spent 22 years at a corporate job before he joined Right at Home as a franchise owner. For the past 7 years, he's helped match seniors and adults with disabilities with caregivers who provide health care and companionship. His territory spans 10,000 square miles in America's heartland.
"Our biggest advantage is that there are so many good-hearted people in the Midwest," he said.
Right at Home, which operates 477 franchises in the United States and more than 100 locations internationally in seven other countries, is one of the largest in-home care franchises and has been franchising for 20 years. The company first opened in 1995 under owner and former hospital administrator Allen Hager. Hager perfected the corporate model for five years before opening it up to franchising in 2000. The Right at Home franchise model allows those in rural markets to flourish, providing them with large, exclusive territories from which to draw clients and caregivers and a system that supports success.
In-home care is a collection of non-medical services delivered by caregivers in the home to seniors and adults with disabilities. This franchise sector expects tremendous growth over the next two decades. With an aging population that is expected to triple by 2050, according to the Bureau of Labor and Statistics, in-home care is currently one of the fastest-growing segments within the healthcare industry. Although there are other brands in this sector, Right at Home differentiates itself as not only being one of the first franchises to offer these services, but also as a franchise founded by a healthcare visionary who spent time learning the needs of clients and their families.
Serving the Community of Southeast South Dakota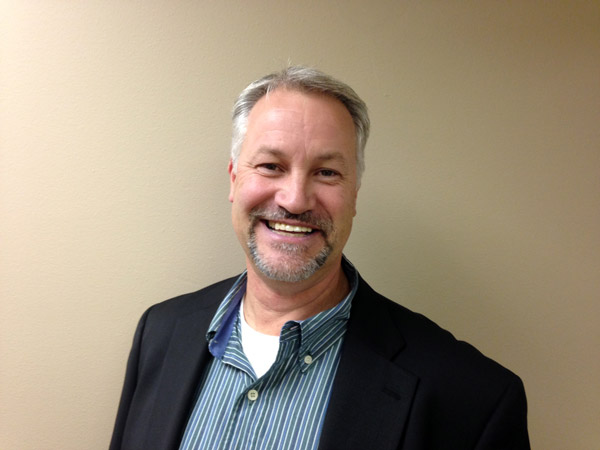 Although Mau doesn't live in a major metropolitan city, Sioux Falls is home to two hospitals that each employ up to 10,000 people. Both hospitals serve as referral sources to his Right at Home franchise business, which currently serves 200 clients.
Many of Mau's clients receive reimbursement for services provided through the state's Medicaid waiver program. Thanks to South Dakota's relatively high Medicaid reimbursement rates, Mau said he is able to serve this population. The rest of his clients pay for services through the VA, private pay, or long-term care insurance.
So far, Mau's business has steadily increased each year. "We've seen a steady upward trend every year, which makes it a lot easier to staff," he said.
Many franchise owners, like Mau, have no background in health care or franchising. Mau was inspired by his mother-in-law to start his business after he and his wife cared for her in their home after a hospital stay. As they explored options for her to return home, they struggled to find solutions. Mau said that when he visited the Right at Home corporate office with his wife, Kari, he immediately felt aligned to the brand's core values and thought those same values would be easy to replicate with his own clients and staff.
"We witnessed how the Right at Home staff treated each other (at the corporate office)," he said. "I am a firm believer in empowering the people around you and giving employees the latitude to make decisions."
Right at Home provides rigorous training to both owners and caregivers. The brand offers a two-week initial training program at the company's headquarters in Omaha, Nebraska, which serves as the foundational learning program. Owners can also take part in regular webinars, regional town hall meetings, and an annual convention. Each franchisee is assigned to an engagement team which includes a business coach, online marketing specialist, and business operations coordinator to help them get their business open and profitable as soon as possible. Franchisees also have the option to join Right at Home's peer performance groups after their first year in business.
Today, Mau employs 12 Registered Nurses, 110 caregivers, and 9 office staff to manage his in-home care franchise business. He continuously looks for opportunities to improve the quality of care for his clients. Mau took part in a study that Right at Home partnered on with Harvard Medical School and software provider ClearCare, which aimed to determine interventions that could help to improve seniors' health and reduce health care costs for all parties.
"When a caregiver clocked out, they had to answer a series of questions that indicated whether or not a client was in as good of shape as they were yesterday," Mau said. "I was part of that original pilot project, and it's part of our strategy every day to track the health and wellbeing of all our clients. It helps prevent hospital readmissions."
When he first started building his business, Mau spent a lot of time meeting with hospital staff and explaining to them his passion for caregiving. Today, the reputation he's built, and effective marketing campaigns now have referral sources calling his business seeking services.
"When we chose this profession, we knew that in-home caregiving was a growing trend," he said. "It's important to be yourself and market what your passion is and why you are doing this. I feel that this is what helped make our business grow."
Finding Success in Central Arkansas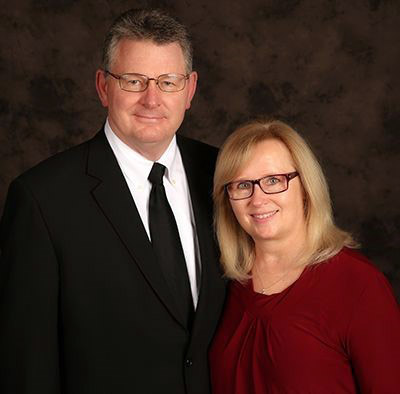 Jimmy and Valerie Cadenhead, who like Mau, have spent the last 7 years as franchise owners with Right at Home in Central Arkansas, also had no health care experience when they decided to enter the in-home care field. Prior to starting their Right at Home location, Jimmy had spent 20 years with Federal Express.
"My wife and I were at a point in our lives where we wanted to do something different. We wanted to own our own business and do something that really benefited society," Cadenhead said.
First, they narrowed their franchise search down to in-home care, and then they began evaluating home care franchises. Right at Home stood out above all the rest.
"We were drawn by the professionalism of the staff, the profitability the franchisees showed, and the amount of training and support that Right at Home offered," Cadenhead said.
The Cadenheads, originally from Texas, chose to relocate to a rural territory, and specifically chose central Arkansas because Valerie's parents lived there. Their franchise territory is also a popular retirement area with a high percentage of elderly residents who will eventually need caregiving services.
"In-home care is not a passing fad, but a growing need," Cadenhead said. "This is an easy service to sell, since people want to stay and age in their own homes—and we make this possible."
Owners in rural locations have the same capability to succeed as their urban peers, but must understand the importance of building a solid reputation in their communities. Word-of-mouth can be an asset or a liability.
"A focus on quality is paramount and cannot be understated," Cadenhead said. "Your reputation in the community is all you have."
As the business has grown, the Cadenheads have been able to step back more from daily operations and delegate those duties to an operations manager and scheduler. They also employ a nurse and two care managers. Today, Valerie leads marketing efforts while Jimmy drives policies and procedures. He credits the Right at Home corporate office for its training program and support personnel who ensure that new franchisees start off strong.
"Right at Home has an incredible team of support personnel who communicate in multiple channels. We have access to anything or anyone we need," Cadenhead said.
Could Right at Home be the Right Franchise for You?
Right at Home scores high with franchisees in the areas of company leadership and the quality of the overall franchise system. A recent Franchise Business Review survey reports that owners rated their satisfaction as "Very Good" in these categories, including financial opportunity and general satisfaction.
If joining a franchise that makes a difference in the lives of seniors and adults with disabilities aligns with your values, here are some financial requirements you'll need to fulfill if you decide to join Right at Home, according to the company's Franchise Disclosure Document.
Total startup investment: $74,750 – $144,780, including franchise fee
Franchise fee: $49,500 or $44,550 for honorably discharged veterans
Minimum liquid assets to be considered for a franchise: $150,000
Continuing royalties: 5% of net billings.
Marketing fees: 1% to 2% of net billings for local marketing (2% of net billings on the first $1 million. This contribution percent declines to 1% after the first million in billings).
Initial training includes 10 days at Right at Home's headquarters in Omaha, Nebraska. At the training, franchisees learn about the administrative and operational aspects of the business, as well as specific sales and marketing techniques for an in-home care and assistance franchise.
Right at Home discloses historical sales and gross margin performance of their current franchisees in Item 19 of their Franchise Disclosure Document (FDD). Average net billings for 2019 were $1,354,566 for all their locations open for at least one year, while locations open for over five years averaged $1,527,141.
There are still 300 open and available territories including Grand Rapids, Michigan; Bakersfield, California; Daytona, Florida; Akron, Ohio; El Paso, TX; and Jackson, Mississippi to name a few.
Owning an in-home care business is not only rewarding but could also be the next step on your career ladder. To learn more and receive a free Right at Home franchise kit, call 866-350-9770 or visit RightAtHomeFranchise.com.