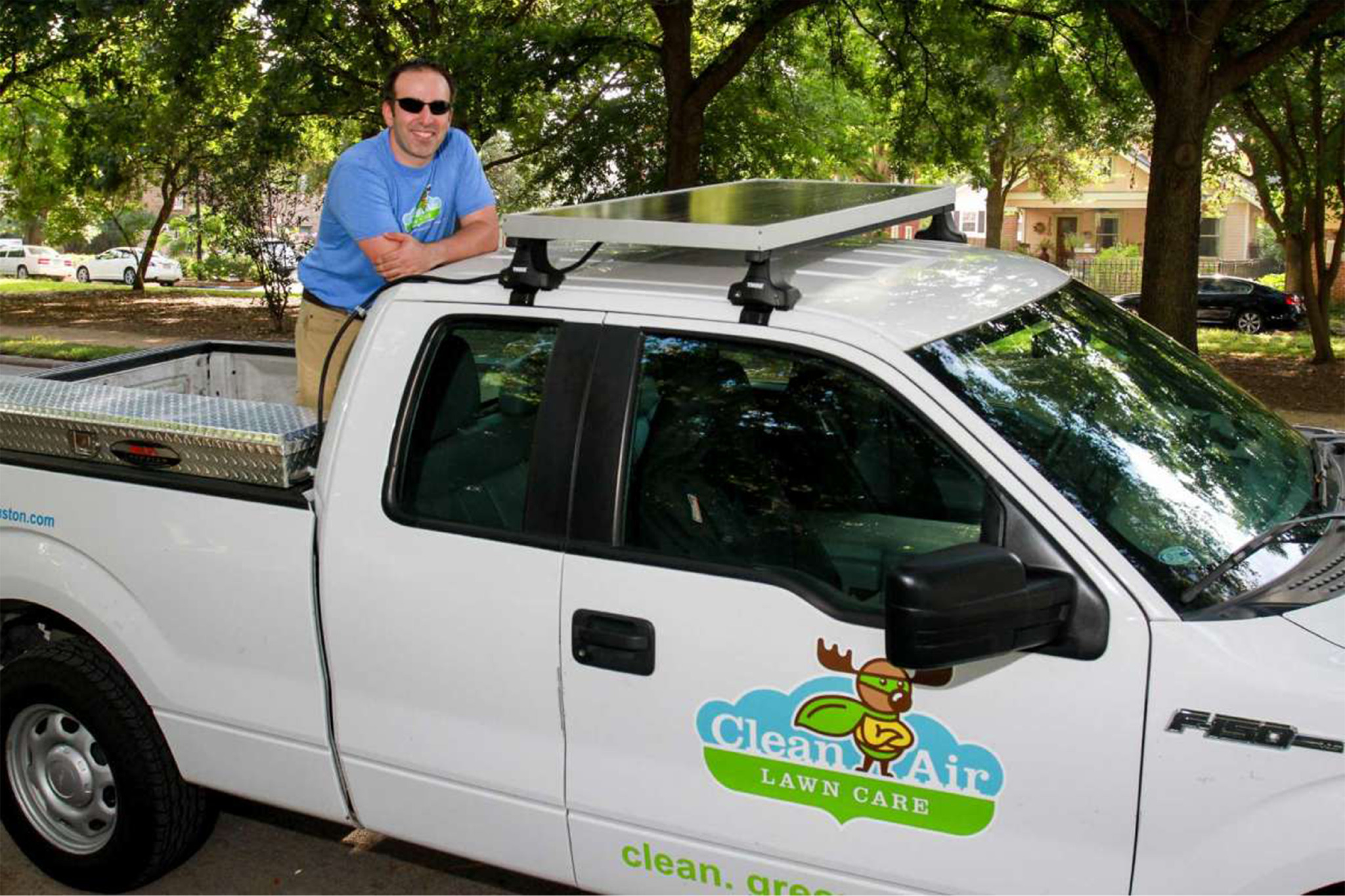 Franchise Business Review recently spoke with Clean Air Lawn Care franchisee Joseph Trevino to gain insight on what it's like to be a franchise owner and the challenges of running your own business. Excerpts from the following interview with Trevino are featured in FBR's 2021 Veterans Guide issue.
Name: Joseph Trevino
Location: Houston, TX
Franchise Owner Since: 2015
---
What made you decide to buy a franchise?
The ability to plug in to an existing framework where the learning curve would be reduced significantly made the decision to take the plunge into business ownership much easier. The franchise business model allows the ability to avoid many common pitfalls and mistakes one may encounter going it alone.
What was it about Clean Air Lawn Care that attracted you?
Speaking with other owners within the franchise group during the discovery process allowed me to see firsthand not only how much support our leadership team provided for everyone, but how much they sincerely care about the success of each owner. Having a team behind you that is truly dedicated to your success and committed to providing as much support as possible is beyond valuable.
What is your military experience?
I joined the Texas Army National Guard while in college and was commissioned as an Aviation Officer in May of 2003. Upon completion of Initial Entry Rotary Wing school and the Advanced Aircraft Qualification Course I was immediately deployed with the 1-149th Armed Reconnaissance Battalion in support of Operation Iraqi Freedom as a Scout Platoon Leader.  Other assignments while serving with 1-149th included Assistant Operations Officer and Aviation Maintenance Company Commander.
How has your military training helped you run a business?
The tenants of servant leadership learned in the military have set us apart from other employers in the area. Our folks know that we care about them, and it helps us build a strong culture of service to our customers.
What advice do you have for active military/vets who might be considering a franchise?
Utilize everything you've learned in the military in your new business — having a mission-focused mindset, continuous improvement through self-evaluation, challenging yourself, and serving not only your customers but your team. These skills and habits make you unique — take advantage of them!
Where do you see yourself in five years?
Owning and running a thriving business!
Anything you want to add?
Finding a franchise that is a good fit for you is just as important as the actual business/industry you're going into. I can't stress how important it is that you have a good source of ongoing support as you embark on what will be the next challenge in your life, you'll need as many useful tools in your proverbial toolbox as you can get!
For more information on Clean Air Lawn Care franchise opportunities, visit: cleanairlawncare.com