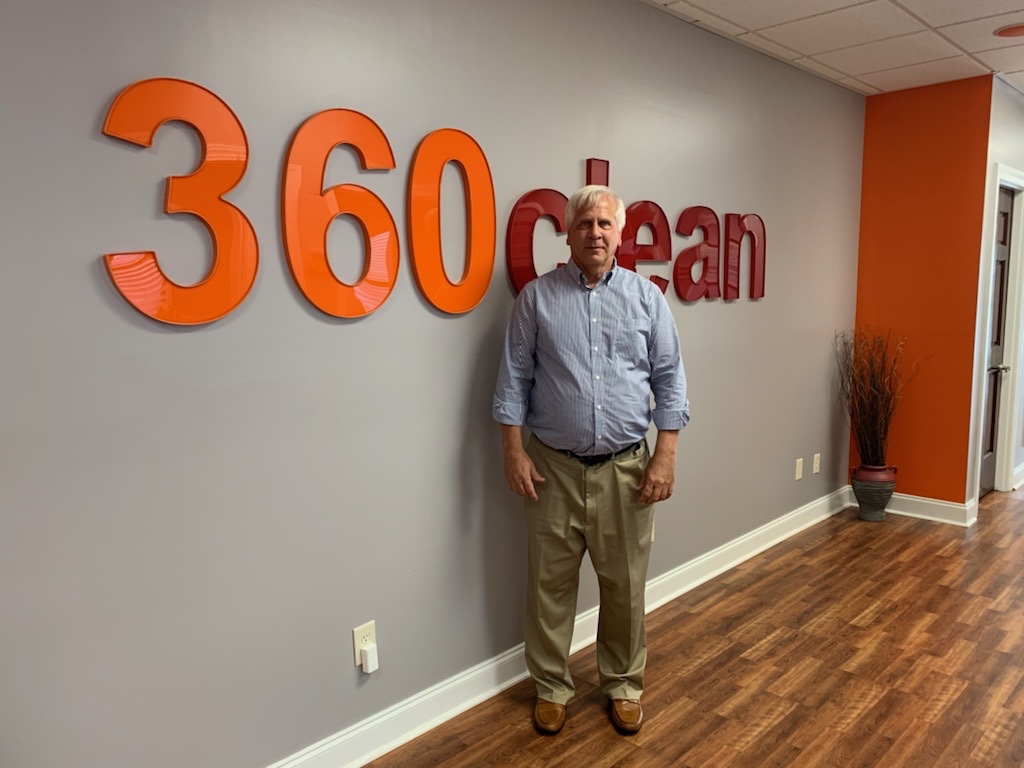 How did you identify 360Clean as a franchise you were interested in?
The only franchise I knew I wasn't even remotely considering were restaurants. I focused on service industries. Once I decided to open a business in the janitorial industry, I knew that this was one industry I didn't want to do without a franchisor. Everything else I've been involved in made sense for me to do on my own. But I didn't feel comfortable launching this by myself. That's what led me to the franchise system.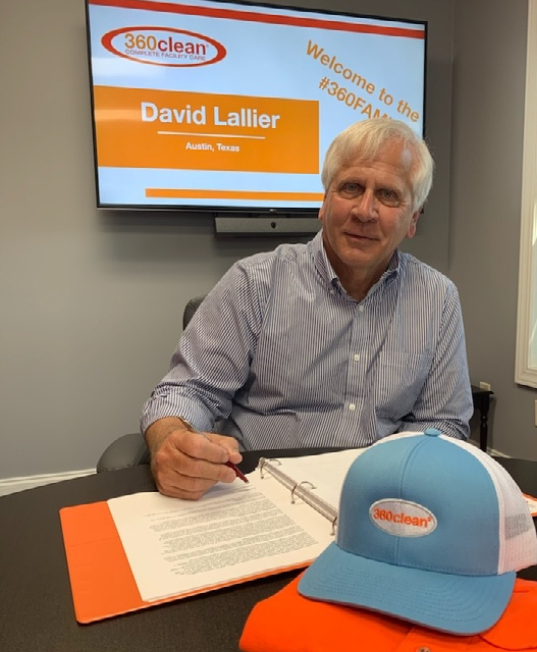 Initially, I really researched franchises more generally. I was looking for franchises under $30,000 — those were the parameters I made. 360Clean popped up in the Under $30,000 category. I started doing some research into them, I looked at Franchise Business Review's rating and — quite honestly — how you rated them was a big part of my decision; your research backed up what my intuition was telling me. FBR was a major factor in my decision. It really was my first bit of research that wasn't directly from 360Clean. You're a third party. For me, it kept that momentum going, it got me into the mode of doing the next steps: talking to some franchisees.
And, then, the more I looked into 360Clean in comparison to other franchises, their business model made sense to me. They got it set up where — yes, it benefits the franchisor — but I felt it also benefits the franchisee. That moved me in the direction: Their business model made the most sense.
The only other research I did — other than learning about the franchise, and talking to various people who work at 360Clean — I talked to about six or seven other franchisees. I wanted to go to the sources who were doing the work; they're the ones who know how the franchise works in the real world. The franchisees were really positive factors: I heard nothing negative about the company. And that solidified my interest.
Learn more about the 360clean franchise.
The whole research process was about six to eight months, in total. I ran across 360Clean in April or May. I talked to Jason Howell (Editor's Note: VP of Franchise Development) two or three times over the phone to do my due diligence.
What was your career path before you bought a 360Clean franchise?
I also own a consulting business which I've scaled back now with my 360Clean franchise. I've been doing consulting for 10-12 years — I still do some training and speaking. I work with companies like Microsoft and Disney and have traveled the world doing presentations and training for big corporations.
The 360Clean franchise is probably the fifth or sixth company I've started in my lifetime. I've dabbled in lots of different stuff over the years. That's why this opportunity was attractive to me: It's something different, and I'm attracted to different. That was part of the appeal.
In a previous lifetime, I owned another janitorial franchise; so I knew a little bit about the industry prior to 360Clean. In my opinion, it's fairly recession-proof and, even though I think the world is going to change dramatically with the pandemic in terms of office buildings and all that, the market 360Clean's going after — health care, churches, schools — those guys aren't going to go away. What might be a traditional janitorial company's market may get affected, but I don't think the market 360Clean is after will be as affected.
What do you like most about your franchise organization?
That's really easy to answer: It's the transparency. One of the things I've noticed that no matter who I'm talking to at 360Clean, there's been no hesitation in answering a question. I feel very comfortable that what I get from them is straightforward and honest. That's a real comfort to me because I'm very transparent with the clients that I work with, and I expect the same with those who I do business with.
What advice do you have for someone considering investing in a franchise?
Anybody I know who's starting any kind of a franchise — regardless of what it was — I would encourage them to use Franchise Business Review as a resource to get some additional third party data. You're not going to get that kind of information from talking to a franchisor. If a third party gives a good or bad recommendation, you tend to put some trust into that.
And, also, if you're starting any business — whether it's a franchise or otherwise: If you don't have the capacity to financially weather the start-up process, then don't do it.