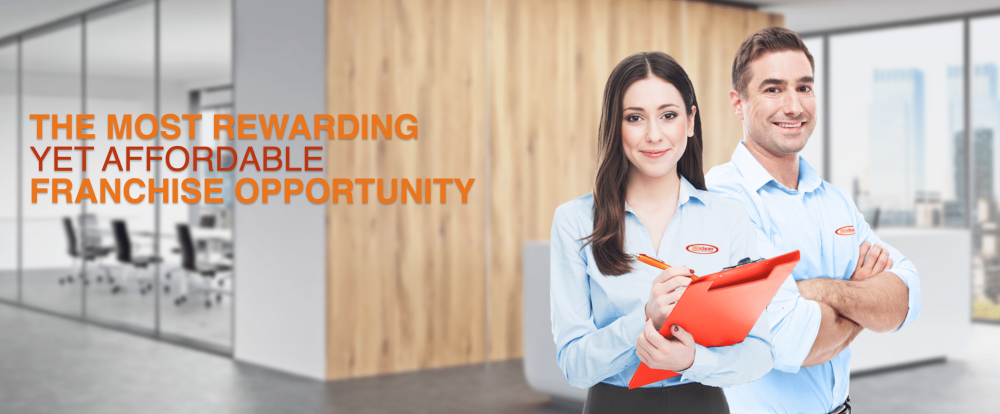 Get to Know 360clean
Have you been searching for a franchise opportunity that offers high earning potential, low investment and the ability to run the business from home? You should consider a 360clean franchise. The 360clean franchise is a relatively low overhead business that is consistently ranked amongst the top low-cost franchises and has provided many the ability to achieve their dream of business ownership.
A 360clean franchise is a unique commercial cleaning franchise that specializes in offering a health focused office cleaning service. Most office cleaning service companies view clean based on how an area looks. At 360clean, our franchised locations take it a step further. The goal of each 360clean is to provide a clean, yet germ and infectious free environment. This unique approach provides 360clean franchise owners a niche in their market.
When you become a 360clean franchise owner, you will not only become part of a great business system, you will become part of the 360fam and a culture that is second to none.
Reinventing Commercial Cleaning Franchising...YEA THAT'S US!
Interested in opening your own 360clean franchise? Take the next step and request more information.
Send Me More Information
Hear What People Are Saying About 360clean
Who Makes an Ideal 360clean Franchisee?
360clean removes one of the biggest obstacles to starting your own business by providing a low-cost franchise opportunity with a centralized marketing system that is unmatched in the industry.
360clean has chosen to offer this turn-key opportunity for those that meet the following:
Trustworthy...in personal and business dealings
Care & Passion...to provide great customer service
Commitment...to follow our proven business model
360clean Frequently Asked Questions (FAQs)
Get 360clean Franchise Information Today!
Franchise information about

360clean
Net Worth Required
Total Startup Investment
$20,800 - $29,000
US/Canada Franchise Units
75
What Franchise Owners are Saying
"360clean offers so many avenues of support, but their business growth and development support is unlike anything else offered by a commercial cleaning franchise. My growth in year one was unreal and I look forward to continuing to build upon that found foundation."
Kathy Fowler | Franchise Owner
Jacksonville, Florida
"What you get at 360clean is not something you will get with any other commercial cleaning franchise. The focus is on building the best culture in franchising and helping others achieve their dreams. I am thankful my family found 360clean."
Scott Ferrell | Franchise Owner
Columbia, South Carolina