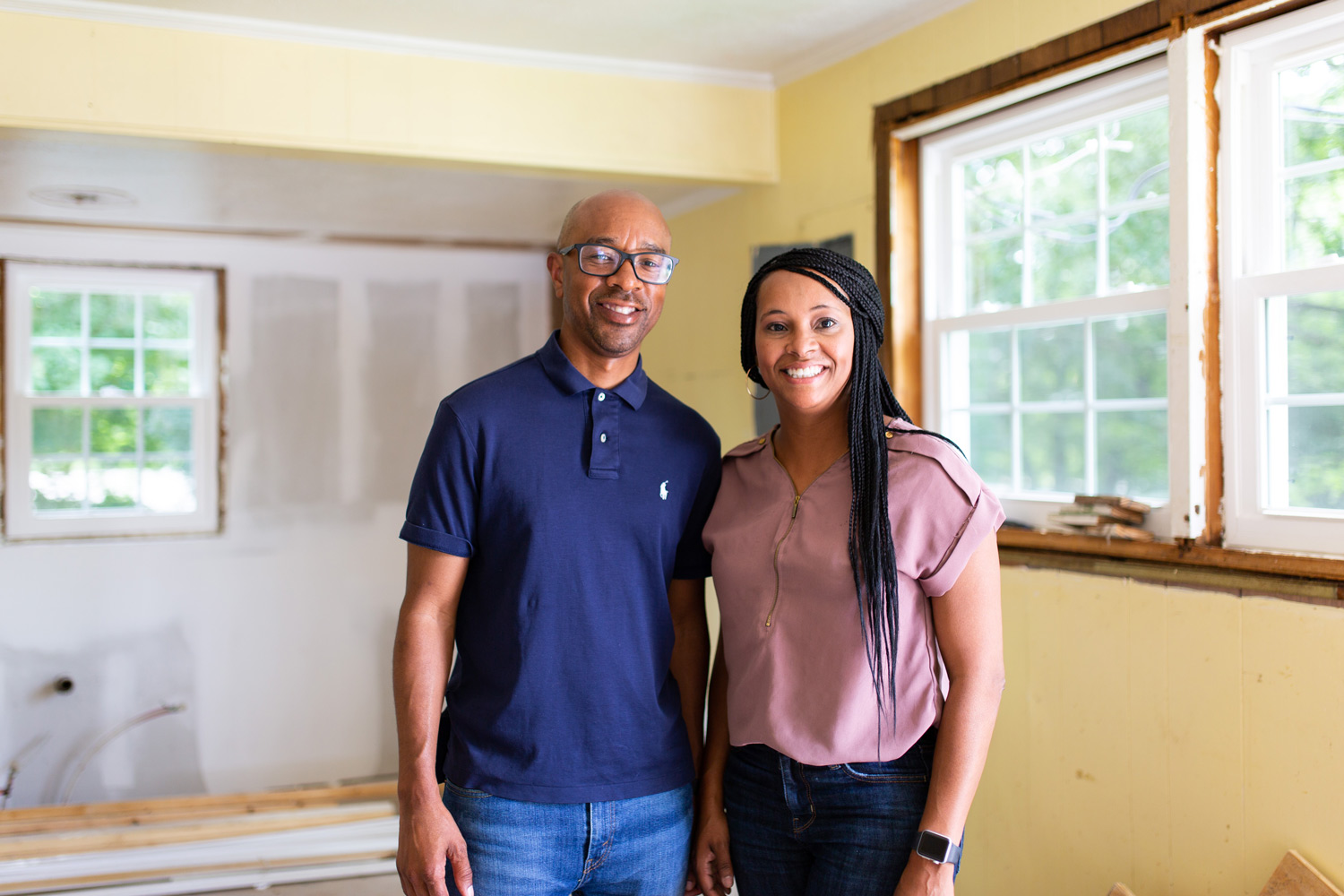 Exploring Recession-Proof Franchises? Start with FBR's Top-Rated Franchises List
Entrepreneurship comes with some risk, particularly in an economy bouncing back from the height of a pandemic. Forbes reports that the Covid recession was "the shortest U.S. recession on record," yet some analysts are questioning whether we might be heading for another recession.
Despite economic ups and downs, franchising has historically performed well across all sectors, but there are some that tend to be more recession-resistant than others. "Franchises in the 'need-to-have' rather than the 'nice-to-have' segments are more likely to fare well during a recession," said Eric Stites, CEO of Franchise Business Review. "Categories that people are less likely to cut back on during a downturn include a number of essential services such as childcare, education, pet services, elder services, and home repair."
Franchise Business Review has identified 100 franchise opportunities that we feel have the greatest chance of performing well over the next several years. Franchise owners from the brands on the list of Top Recession-Proof Businesses report annual incomes 25% higher on average than other franchise owners, with many franchisees earning over $150,000/year after two years of operation. Here are the business sectors that we believe will outperform others—even during a down economy.
Recession-Resistant Franchises from a Variety of Sectors
The American population is growing older and living longer. According to AARP, two-thirds of seniors say they prefer to stay in their homes. The senior care industry, as a whole, continues to grow and promises to be a solid investment opportunity for franchise owners.
A Place at Home, an in-home care services franchise, grew 162% last year, according to its CEO Dustin Distefano. "Today, A Place at Home has 20 owners operating in 23 locations, with 10 of those locations starting up during the pandemic. No matter the condition of the world we live in, the human body needs care, especially as we age," DeStefano said.
Child Care and Education Franchises
When schools shutdowns and public schools shifted to remote learning, more parents began to explore private school and childcare options—introducing many households to education, sports, recreational, and childcare franchises. Franchises that fill these needs are seeing a sharp uptick.
Justin Bredeman, CEO of Soccer Shots said of their steady success, "Our model is such that it has allowed our franchise partners to respond quickly to weather the storm. Youth sports, youth enrichments, they're not going anywhere. In fact, a lot of families and parents today are finally ready to get outside and get some exercise."
Home Repair and Maintenance Franchises
In 2020, Americans began spending more time at home and many homes doubled as home offices, and the resulting boom in home improvement, renovations, and repairs show no sign of slowing down. According to Houzz, home improvement spending increased by 15% in 2021 and Cape Analytics reports residential pool sales are up by 20%. These trends show that franchises that offer interior and exterior home repair and improvement services are poised to enjoy healthy returns for years to come.
Adam Heflin, director of development with Pinch A Penny Pool-Patio-Spa, a growing franchise in Texas and the Southeast, said, "We have unmatched experience in the pool business. But we empower franchisees to serve their customers beyond the pool through additional backyard services like pool renovations, landscape lighting, pressure washing, and more. It's a business model that adds value for our customers, while giving franchisees multiple, year-round revenue streams that help grow their businesses year over year."
Business Services and Staffing Franchises
Today, companies are seeking ways to gain efficiencies, bridge staffing gaps, and establish recession-proof businesses in the midst of a nationwide labor shortage. These challenges make outsourcing business services such as recruitment, payroll, benefits management, signage, advertising, and shipping even more appealing.
FASTSIGNS® franchisees, Lance Puccio and his father Larry opened their store in White Hall, West Virginia in March 2020. "We opened during a pretty crazy time, possibly the worst time to open a business," said Lance, "but it actually worked out pretty well for us… We're crazy busy. We're not complaining, though! We love the support FASTSIGNS offers and are very pleased with the decision to open our own sign shop."
Food and Drink Franchises
Although some food franchises took a major hit in early 2020, Americans will always enjoy dining out. Thanks to delivery and curbside pickup, restaurants have embraced new models to better serve diners, no matter where they choose to enjoy their meals. Labor shortages and supply chain challenges continue to impact restaurant profit margins. But, according to the National Restaurant Association, the industry is rebounding and consumer demand remains high.
Terri and Dave Thomas, Pizza Factory franchise owners in Placerville, CA, said, "Staffing was a big challenge. We kept our employees happy by creating incentives to stay such as bonuses, 50% off meals, and free coffee—all of which built up morale. On the customer side, we turned our focus to delivery. Over the past two years, our delivery has tripled and we've had to hire more drivers than ever before!"
Automotive Repair Franchises
Right now, new and used cars are hard to find—and expensive to buy. Now more than ever, car owners are looking to keep the vehicle they own in tip-top shape. These trends point to auto repair franchises performing well as they help to keep Americans driving their vehicles for longer periods of time.
When asked how his franchise has weathered the past two years, President of Christian Brothers Automotive, Donnie Carr, said, "I'm extremely proud to see who we are as an organization, especially when things got tough. We are blessed and very fortunate to be in an essential business. Now we're thrilled to not only be a recession-proof business but a pandemic-proof business as well!"
Real Estate Franchises
As individuals across the country increasingly fled cities for the suburbs, they scrambled to find housing. In 2021, homes sold at a record pace. The year also began with the lowest interest rates on record—hovering below 3% for a fixed, 30-year mortgage.
Matt Lavinder, president of New Again Houses, who started the brand at the beginning of the last recession understands the cyclical nature of the real estate business firsthand. "The lack of both new home construction and workforce housing means the affordable housing niche that New Again Houses occupies will continue to bring a competitive advantage to business owners who have the ability to buy and finance the property at scale," said Lavinder. New Again Houses has added 32 locations since 2019 and has plans to open one to two new locations every month this year.
Cleaning Franchises
As the world has become more germ-conscious in the wake of the pandemic, professional offices and homes require a new level of sanitation and cleanliness. Lisa Morgan, VP of Business Development of 360clean, a 'cleaning for health' franchise that provides commercial cleaning services said, "The thought of franchising can be scary in today's ever-changing business world, which is why looking at recession-resistant opportunities can be very valuable. 360clean has proven time and time again that our business structure, support, and service are recession-resistant. We look forward to many more successful years."
Businesses in Niche Markets
Not all recession-proof franchises offer what most consider to be "need-to-have" services—but that may depend on who you ask. Franchises that offer niche services continue to fill gaps in the marketplace and attract customers. As the economy opens and employment continues to climb, Americans will regain the buying power to return to their pre-pandemic spending patterns.
For those who put their wedding plans on hold in 2020 and 2021, for example, they've waited long enough. It's time to move forward with their wedding plans. It is projected that there will be 2.5 million weddings in 2022—more weddings in a given year since 1984. This is good news for Complete Weddings, a franchise that started as a DJ company in 1974 and has continued to reinvent itself to provide photography, videography, and music to brides and grooms across the country. The franchise has more than 106 locations supported by 53 franchise owners. "We've had a number of new leads rushing in," said Eric Maas, CEO of Complete Weddings. "A lot of weddings didn't cancel, they just postponed, and now they're ready."
Finding the Recession-Proof Franchise that's Right for You
If you're looking to be your own boss, our report on the Top Recession-Proof Businesses identifies franchises that not only demonstrate outstanding satisfaction among owners—one of the most important factors to consider before investing in any franchise opportunity—but those that have performed well in good times and in bad. From the list, you can request more information from the franchises that interest you most.