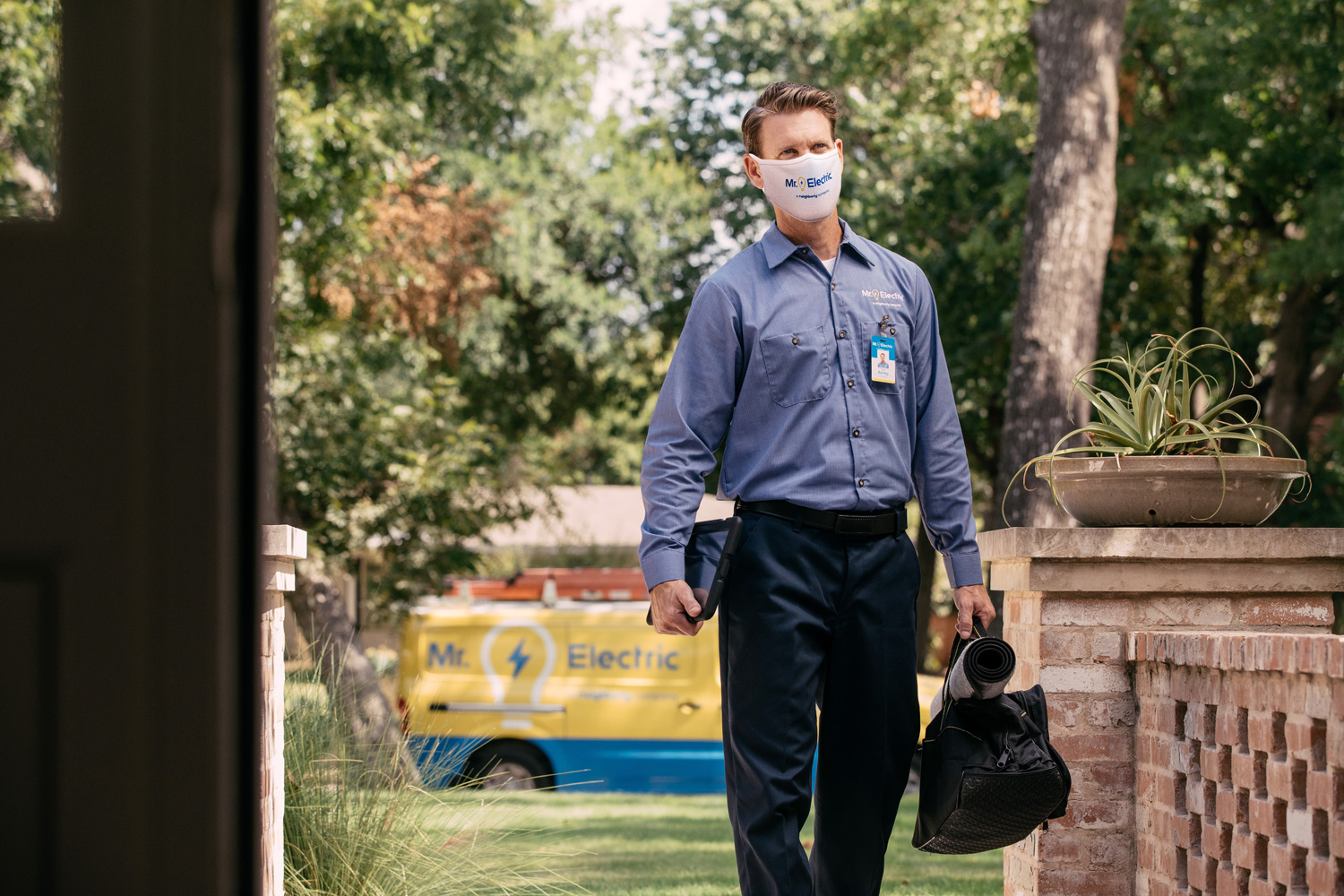 It goes without saying that 2020 was a year unlike any other in recent memory. As we usher in the new year with the prospect of a vaccine and economic recovery, many small business owners are feeling hopeful and optimistic. Every year we look forward to talking to franchise brands and franchise owners, but this year, under such abnormal conditions, we were especially curious to hear how they have adapted, changed, persevered, and grown.
This year marks our 16th annual Franchisee Satisfaction Awards and the naming of the Top 200 Franchises for 2021. We surveyed over 28,000 franchisees at more than 300 leading franchise companies to find out exactly how satisfied they are with their franchise business — an especially intriguing question in 2020. Did being a part of a franchise system help or hinder business owners this year? Were franchise owners still satisfied with their choice to invest in their franchise?
We combed through the data and interviewed franchisees at some of this year's top- rated franchise brands to hear what they had to say. Their feedback provides a glimpse into the benefits of franchise ownership during a volatile market— and offers helpful information for prospective franchisees.
The Economic Toll of the Pandemic
In most down markets, franchising witnesses an uptick, with greater numbers of unemployed people looking for an income stream and a new opportunity they can control. As Maryellen Torres, chief brand officer at Fyzical, a physical therapy franchise, remarked, "More than ever before we are seeing remarkable interest from people of all backgrounds. People want to take control of their future rather than relying on a corporation for a paycheck that can be taken away at any time."
Still, the pandemic hit businesses hard and unevenly, with certain segments of the economy suffering enormous blows, while others have remained steady or even prospered.
For the travel industry, the economic impact of the pandemic has been severe. Dream Vacations, a top-rated travel agency franchise with 80% of its business focused on cruise sales, saw business come to an immediate halt in March. Not only were cruise sales stalled, but domestic and international travel came to a standstill as well. "Our franchise owners get paid their commissions when people travel, not when they book – so there were several months where our franchisees were receiving little to no income," said Debbie Fiorino, chief operating officer. "Fortunately, many of our travel partners made the decision to protect commissions and were paying our franchisees on cancelled sailings." With multiple vaccines on the horizon and significant pent-up demand for vacations, the travel industry is optimistic for a strong recovery in 2021 and beyond.
At a TWO MEN AND A TRUCK location in Texas, sales were also impacted early on, but by June they were outproducing their budget by a larger margin than expected, explained Chad Arnold, franchise owner of Two Men and a Truck in Dallas Fort Worth. This rebound was likely a result of the uptick in the housing market, which saw a boom over the summer. "Overall, although the economic impact has been harsh on many, we did not see a negative impact on people's ability to relocate, purchase a home, or need internal moving services," said Randy Shacka, President of Two Men and a Truck. "In fact, our system has finished 2020 with record months for growth in the 4th quarter."
Jackie Asti, a Maid Brigade franchisee in Colorado, says that her total revenue was down about 20% while her expenses were up about 10% due to additional costs for PPE and new cleaning supplies and methods. "So, my profits are down significantly," she says. "But we are still open and operating, and that is good!"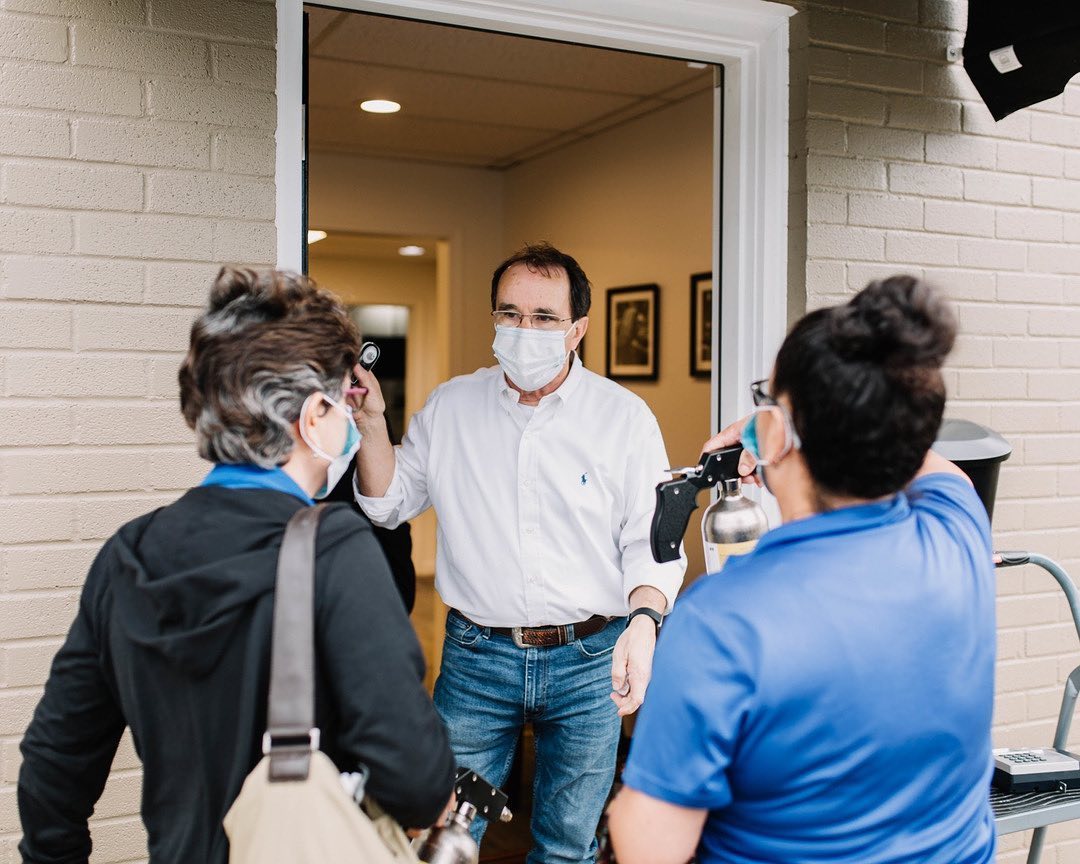 In fact, not a single location closed in 2020 due to the pandemic, according to Raychel Leong-Sullins, president at Maid Brigade, who says that several locations have actually grown during the pandemic due to their ability to quickly add PUREmist Commercial Disinfection to their businesses. System wide, Maid Brigade's October 2020 revenues were at 85% of where they were during the same period in 2019, with sales trending upwards.
Jason Howell, VP of franchise development at 360 Clean, says the pandemic has been very positive for their franchise system, with service requests increasing. "Our franchise owners have been able to offer our health-focused cleaning system to new clients and expand services with existing clients. As a franchisor, we have seen more people wanting to start their business journey in the janitorial industry, which continues to see rapid growth," remarked Howell.
A cleaning business doing well during a global pandemic isn't completely surprising. But with high unemployment rates, what is surprising is the boom to certain retail concepts like Wild Birds Unlimited. Surprising that is until you consider how many people are now working from home with travel plans, dinner dates, and social meet ups on hold for the foreseeable future. The homebound are looking for new hobbies and bird watching is a great option.
"Our stores are doing better than ever, we are getting more new customers and we are still awarding new and transferring existing franchises to new franchise store owners," said Paul Pickett, chief development officer of Wild Birds Unlimited. "We are actually doing very well. Same store sales are up nearly 16% and new customer acquisition is stronger than ever in our brand's history."
Similarly, at Nothing Bundt Cakes, a franchise bakery concept specializing in delicious bundt cakes, sales soared after an initial dip in March. "We started to see an uptick in sales, and around Easter and Mother's Day, we hit record sales and maintained that momentum," said Kyle Smith, president at Nothing Bundt Cakes.
Kaysi Curtin purchased her Sandler Training franchise two-and-a-half months before the pandemic hit, a particularly precarious time to be launching a new business. But, by adapting early on and moving her business to a 100% virtual model in mid-March she was able to get in front of more people at once and quickly grow her business. Since opening her franchise, she has tripled her annual sales goals.
"I know it sounds so cliché to say, but I say it with conviction each time I talk about owning a Sandler Training franchise … Best decision I have made in my career," said Curtin.
Sean Pettit, a Payroll Vault franchise owner in San Antonio, Texas, said they were unsure of the impact the pandemic would have on their business, but were surprised to see an increase in sales and client acquisition. Payroll Vault, a boutique-style local payroll service, "was put in a unique position to help business owners navigate the new and changing economic stimulus resources that were made available to business owners and their employees through payroll related legislation and loans," explained Jessica Martin, director of marketing and executive project manager at Payroll Vault.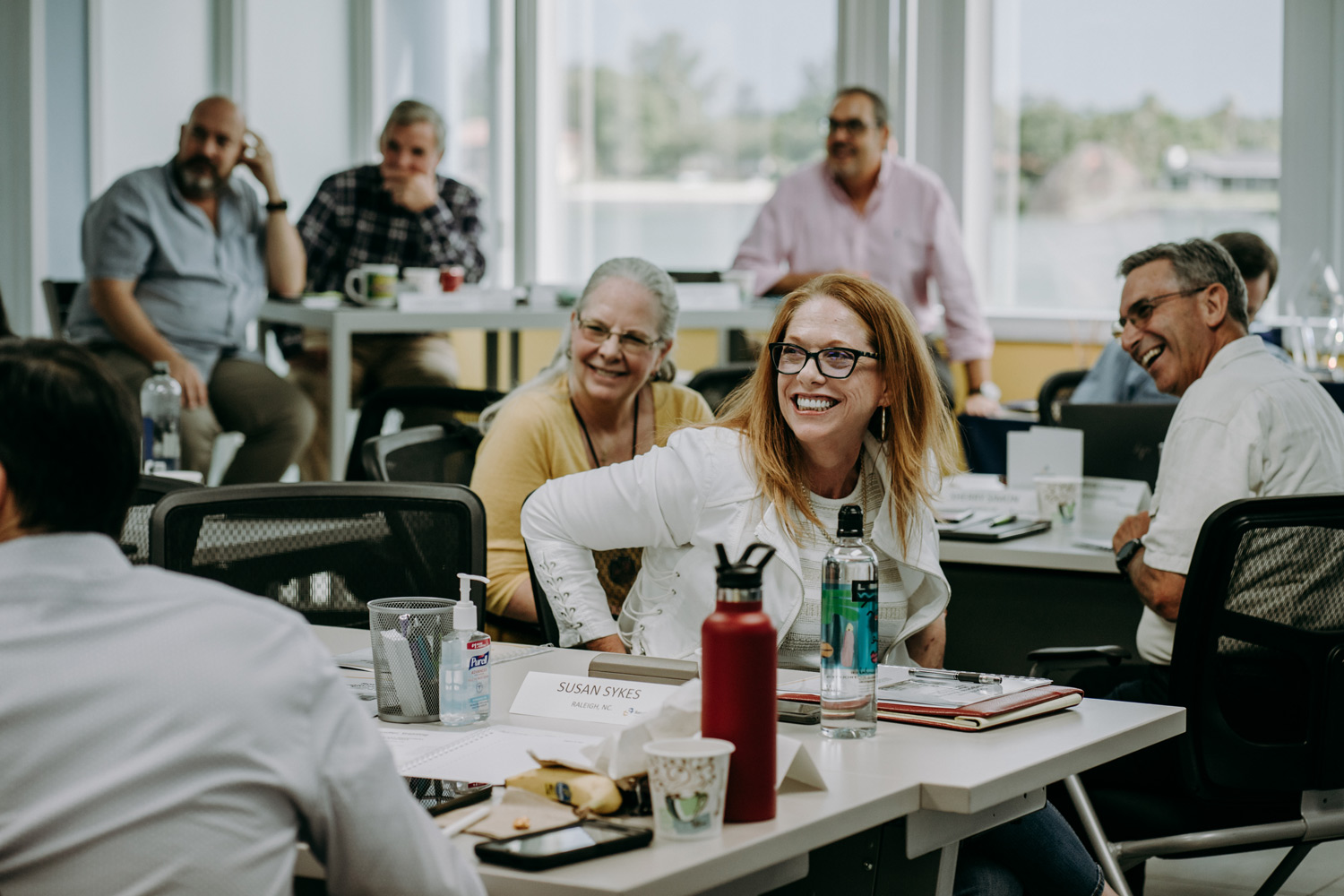 Forced to Adapt, Many Franchises See the Changes as Positive
To stay afloat during the pandemic, many businesses were forced to adapt to a new world in which virtual communication, curbside pickup, and cleanliness are of utmost importance. As a result, many brands have learned a lesson or two about their resilience in the face of challenge.
"What this has taught us is that we can create and implement at record speed and will continue to do so," said Picket. Wild Birds Unlimited shifted to curbside pickup at many locations and migrated over 45 stores to online platforms. Unsure if in store shopping will ever return to 100%, Pickett says that the curb-side option will probably always be in place.
Christian Brothers Automotive, an automotive repair concept, added several new services to adapt to the pandemic including vehicle pick up and drop off, contactless service options, and digital vehicle inspections.
For most, the changes they've made in response to the pandemic have been positive ones that will live on long past the year 2020.
Tim Lightner, owner of four Two Men and a Truck franchises in Wisconsin says that their business has undergone many changes since the pandemic began in March — "almost all of them are for the better," he says. They have moved from voice to video conferencing, which has proven much more effective for internal company meetings. "It's just good to see people AND it improves the quality of our communication while we are working at remote offices, distant offices and/or at home," said Lightner. They have also stepped up their safety practices with a renewed focus on the health and well-being of their team members.
"I don't think anyone in their right minds would have welcomed a pandemic, but we have found some success trying to use it as an avenue for positive change," he remarked.
At Payroll Vault, virtual communication was critical. Through weekly conference calls, one-on-one calls with franchise owners, letters, articles, announcements, and webinars, Payroll Vault kept franchise owners up to date on new and evolving legislation and resources. "Our top priority was evaluating information and implementing change through increased communication to disperse the information quickly and efficiently," said Martin. "Payroll Vault is more digital and resourceful today, ready to implement new ideas when they are identified and benefit the overall brand."
In fact, almost every franchise we talked to noted how important the shift to virtual has been for their business. Express Employment Professionals, a top-rated staffing firm, has implemented virtual and drive-through job fairs. Dream Vacations, which is a home-based business has shifted their initial franchisee training and their national conference virtual. Three out of five of their regional trainings have also gone virtual. NextHome, a progressive real estate franchise, held educational webinars for specific regions to address their different needs and to help keep them abreast of support they could get from the home office and government programs. "When people are in crisis, the important thing to do is to create momentum in a direction, then we can course-correct together as we get more information, said Keith Robinson, Chief Strategy Officer at NextHome.
In addition to moving virtual, businesses are hyper-focused on cleanliness. At Maid Brigade, where cleanliness is the name of the game, their PUREcleaning system had them one step ahead when COVID-19 hit. "PUREcleaning involves cleaning and disinfecting homes, using electrolyzed water and electrostatic sprayers. Electrolyzed water is incredibly safe, effective, and the hypochlorous acid is one of the products recommended by the CDC against the novel coronavirus," explained Raychel Leong-Sullins, president at Maid Brigade. Their services have been in especially high demand at gyms, and restaurants, where Maid Brigade has been assisting to keep these hard-hit businesses open and safe. The franchise company has also deployed their product to assist first responders by providing them with disinfection solutions and spraying down their vehicles to help keep them healthy.
Franchisor Support Invaluable During the Pandemic
2020 witnessed the closure of thousands of businesses, with small businesses being hit particularly hard. On their own, many business owners have been forced to close as they watch their sales fall and their expenses rise. For franchise owners though, the support of the system has been a lifeline. "During the pandemic, we have offered support at a level that would be very difficult for a single small business owner to find," said Joel Worthington, president of Mr. Electric.
Asti, a Maid Brigade franchise owner agrees. "I do not believe that I would have been able to make it through the past year without the support and help from the franchisor, and even more so from my fellow franchisees," she said.
"The ability to communicate the ups and downs and bounce ideas off of each other has been instrumental in making it through such a tough year. If I had to do this all alone, without their support, I am sure I would not have survived this long."
Lightner, franchisee at Two Men and a Truck also credits the franchise system with helping his business through a very challenging period. "This has been a challenging year from a business perspective. Slowing sales, then rapidly growing sales has presented large staffing challenges, all with the shadow of a virus that we are all learning more about each day, has been challenging to say the least. Being a part of a franchise system has made that much less daunting. We can learn from each other and share with each other, leaning on the network that is inherent in franchising. It's a great benefit."
Another Two Men and a Truck franchisee, Chad Arnold agrees with Lightner and has noticed the brands effort to increase communication to support franchisees during the pandemic. "This year could have been a disaster, but the steady approach and open lines of dialogue between us all has really helped. I never felt alone. If anything, I can say I have never felt in my 20 years of doing this, more connected to the brand than I do today. We have seen leaders lead and I think the brand has grown stronger in the past 11 months."
Franchising During a Pandemic: 8 Questions to Ask Before Buying a Franchise
Challenging times can bring people together, as has been the case at Maid Brigade too. "We have seen incredible support and camaraderie within our system. Our franchisees have always been close, but all of us are really 'in this together,' remarked Leong-Sullins. "There have been challenging and frustrating situations along the way, but our franchisees know that their home office team is here to help them, whatever happens."
Soccer Shots, a children's soccer franchise, was hit particularly hard by the pandemic. Their CEO Justin Bredeman says he "can't imagine having to deal with these difficult times without a strong, supportive team and a franchise community committed to encouraging one another and coming through this intact. While the pandemic challenges have been extreme, I've been amazed at our team and our franchise community's resilience and positive attitudes," he said.
Franchisee Satisfaction in 2020
Despite a challenging year, franchisee satisfaction is at an all-time high at the top brands based on Franchise Business Review's 15-years of research tracking satisfaction. "We will all be glad when the pandemic is over, but the franchise industry has risen to the challenge," said Eric Stites, CEO and founder at Franchise Business Review. "It's cliché but the promise that franchising is about 'being in business for yourself, but not by yourself' has never been more valuable than now. Many franchise business owners are grateful to have the support of a large organization behind them."
One of the reasons many franchise owners embark on small business ownership is their desire to contribute to their communities. It's why so many say they love franchise ownership. In 2020, despite the challenges that franchise owners have faced, their love for their work has not changed — and giving back is a big part of that.
Franchises like Home Instead Senior Care, a home care service for seniors, has been playing a critical role in keeping seniors safe and healthy at home at a time when they are most vulnerable. "In a time when medical systems are overwhelmed, home care plays a critical role in the health care system," said "Dave Banark, COO at Home Instead, Inc. "We are alleviating pressures from hospitals as more and more seniors recovering from COVID-19 are able to return home, freeing up hospital beds for more critical care patients."
Looking forward, Smith at Nothing Bundt Cakes believes that franchise businesses with purpose will become more attractive than ever. "Nothing Bundt Cakes experienced an increase in franchise inquiries throughout 2020, which we attribute to alignment with Nothing Bundt Cakes' purpose and values – all focused on bringing joy to others," he said.
Lightner at Two Men and Truck put it simply: "Love. What. I. Do," he said. "We are an organization that is devoted to taking care of customers, improving the lives of our employees, giving back to our community, and participating in and improving our brand. We happen to do this by being a moving and junk removal company. But taking care of customers, our teammates, communities and brand, well it's what gets me out of bed in the morning."
"I absolutely love the work we do," echoed Pettit at Payroll Vault. "It is such an essential service. There is a profound satisfaction my team and I get from providing the services we do, which includes the additional support we provide to our clients navigating the many changes in payroll requirements and legislation."
At Dream Vacations, franchisees continue to report high satisfaction, deep appreciation for their franchisor, and great hope for the future.
"We are so thankful to be part of the Dream Vacations franchise organization," said Amy Madson, a franchise owner in Orlando, Fla. "They provided incredible support with transparent communication, unwavering assistance with booking/cancellation issues, invested in new technology and reporting tools to help us manage the business and provided moral support and encouragement with weekly webinars and personal updates! Honestly, they did all this before the pandemic, and somehow, they added even more."
Peggy Rosenthal, another Dream Vacations franchise owner in Bella Vista, Arkansas has not wavered on her decision to invest in a Dream Vacations franchise, instead finding ways to pivot in the challenging environment. "I am very satisfied working as a travel advisor. I enjoy introducing clients to new travel experiences." she said. "For instance, this year, I introduced long-time cruise clients, whose cruise was cancelled to an all-inclusive experience in Mexico. They enjoyed it so much, they took a second trip to an all-inclusive in Jamaica the next week."
Franchising in 2021 and Beyond
Franchise companies are hopeful for the future.
Travel brands like Dream Vacations believe a pent-up demand for travel will fuel a resurgence in their industry post pandemic. "I am confident that sales will rebound significantly in the next few years," said Rosenthal.
Madson, fellow Dream Vacations franchise owner in Orlando, Fla. also sees growth in the near future. "We expect to be flat or see a slight increase for 2021. For 2022 we expect to be up at least 30% over 2019 with 10-20% growth per year after that."
Pent-up demand can also be found in youth sports. "We've seen the pent-up demand for our services through enrollment numbers," said Soccer Shots Bredeman. "It's a matter of when, not if, youth sports will return en masse, and I believe it will be as big or bigger than what we experienced pre-Covid-19."
Wild Birds Unlimited also feels confident about the future. "We have continued to add new stores and have transferred existing stores at a very strong rate," noted Pickett. "We feel that the pandemic has altered the culture and focus for so many people who have realized that the joy of birds and nature is so important, especially during these trying times. These same people have been leaning in to the hobby of backyard bird feeding and doing more and more shopping in our stores."
The sentiment is echoed yet again at Express Employment Professionals. "The staffing industry is the number one most researched franchise to own right now because of the recession-resilient nature of the business model," said Vinny Provenzano, Express Employment vice president of franchising. "Right now, it's a rewarding investment in rebuilding communities to bring hope through employment."
COVID-19 is a bump in the road, one that has caused great suffering but has also ignited change – change that will be long lasting even after the pandemic is simply a memory. As for the franchise model, the pandemic has illuminated one of its greatest benefits: community support. The unmatched support from the home office and the franchisee network is unique to franchising and is one of the primary reasons for its success. For many franchise owners, this support has made all the difference during one of the most challenging periods in modern history.
As Two Men and a Truck founder, Mary Ellen Sheets said, "All of us are smarter than one of us." The same could probably be said about strength. All of us are stronger than one of us.
If you would like to learn more about franchise ownership, our recently released list of this year's Top 200 Franchises is a great place to begin.