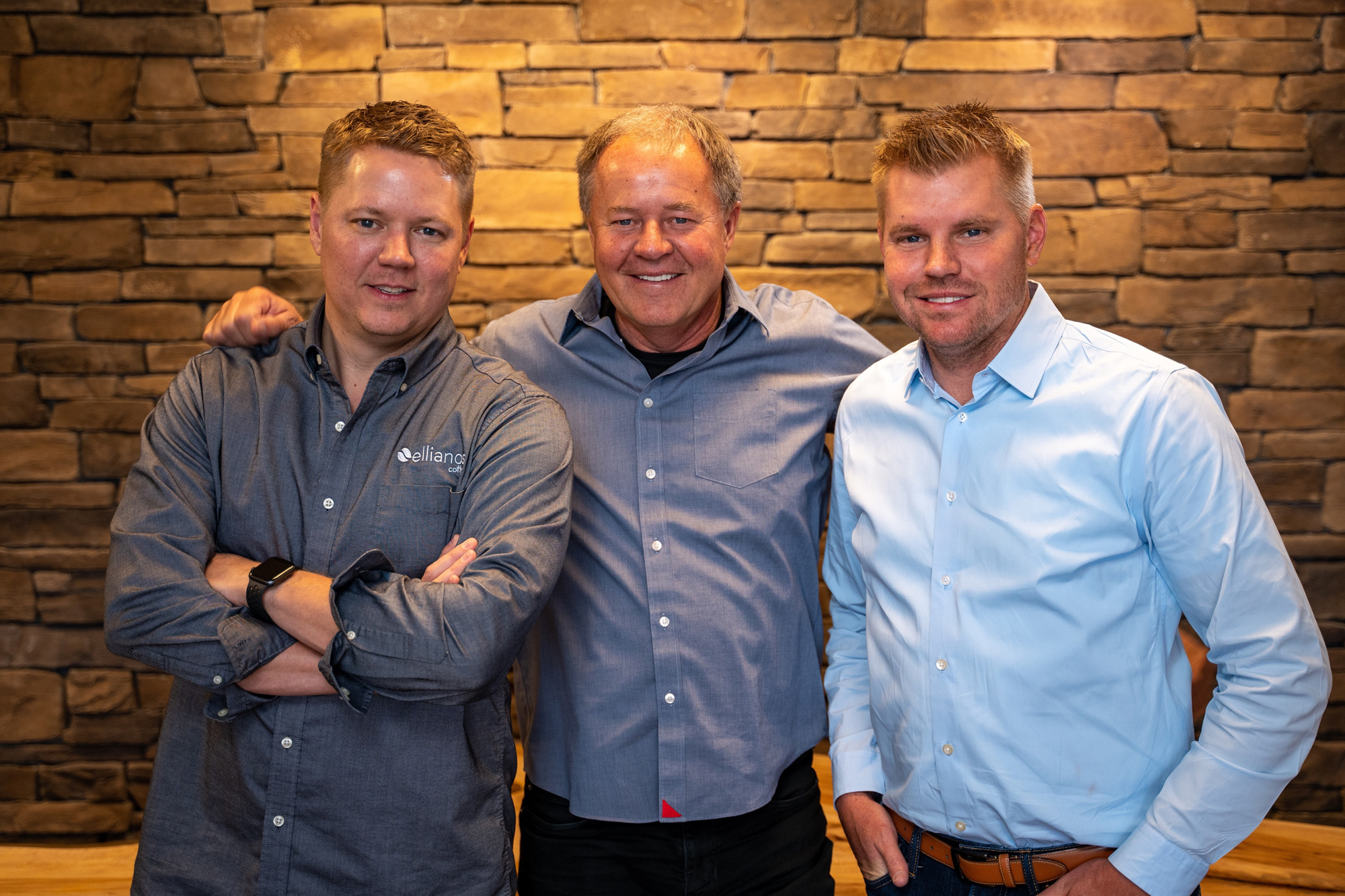 Ellianos Coffee Co. was named to Franchise Business Review's Top Food Franchises for 2021. FBR recently spent a few minutes with Chad Stewart, VP of Franchise Development at Ellianos, to get some insight on one of the more successful fast-casual, drive-thru food concepts on the market today.
Name: Chad Stewart
Role: VP of Franchise Development
Company: Ellianos Coffee Company
---
What inspired the idea for Ellianos Coffee Co.?
The company started as a local family brand. My parents started it nearly 19 years ago. It was based on the small local coffee shops they had seen out in the West Coast, in the Seattle area, and they wanted to combine their love of coffee and the high-quality espressos you get in the standup bars in Italy (with our own business model).
Was your family at all familiar with the franchising model before starting your own company?
We were Little Caesars franchisees for a number of years. My father opened 20-25 Little Caesars stores, with the first one about 35 years ago, so through his experiences we gained a lot of experience on the franchisee side. He just kind of took his love of the coffee business and franchising and blended it together.
What do you owe to Ellianos Coffee Co.'s success?
My father and brother started growing just a handful of stores for a number of years. Their priority was to create a very personal, one-on-one relationships with the franchisees. We designed the building and the products with the idea of keeping the business simple, efficient, profitable, fun, and easy to operate. That was the early stages and we've just continued along that same kind of setup and core values.
We don't add anything on our menu that takes more than two minutes to prepare. And everything that we sell we want to make sure is super-high quality.
Any plans for expansion?
We currently have 19 locations (as of August 2021) and we have about 32 projects that are in the works now at various stages of construction and development. The bulk of our franchisees are opening additional locations, some of them are opening their third locations.
What do you do to make sure your franchise owners are successful?
We want the franchisees to be profitable, and we want to keep that personal relationship with them. Yes, we're a chain, but at the same time we want to keep it a family environment, and not grow too big and too fast.
The last year was very challenging for a lot of franchises. How did you handle it?
COVID didn't really impact us too much. You can almost say we were always Covid-safe. Since Day 1 we've used a drive-thru model and that model really was a little bit ahead of its time with all the COVID procedures and cautions put into place. Along with that, we implemented a lot of safety procedures. We were well prepared for the crisis and have actually seen an uptick in business during it.
Were there any lessons that you took away from last year that you will continue after the pandemic is put behind us?
Yeah, we learned to be much more proactive (than reactive). Rather than wait for something to become a crisis or to become a concern, we've learned to become a lot more proactive about solutions and ideas for the franchisees
Ellianos Coffee Co. has the rare distinction of making it onto FBR's Top Food Franchise Awards List. What was your reaction to hearing the news?
We were absolutely thrilled. We are growing, and we've worked for many years on the quality of systems and processes and on creating strong relationships with our franchisees. This was great validation for us, of our commitment and hard work.