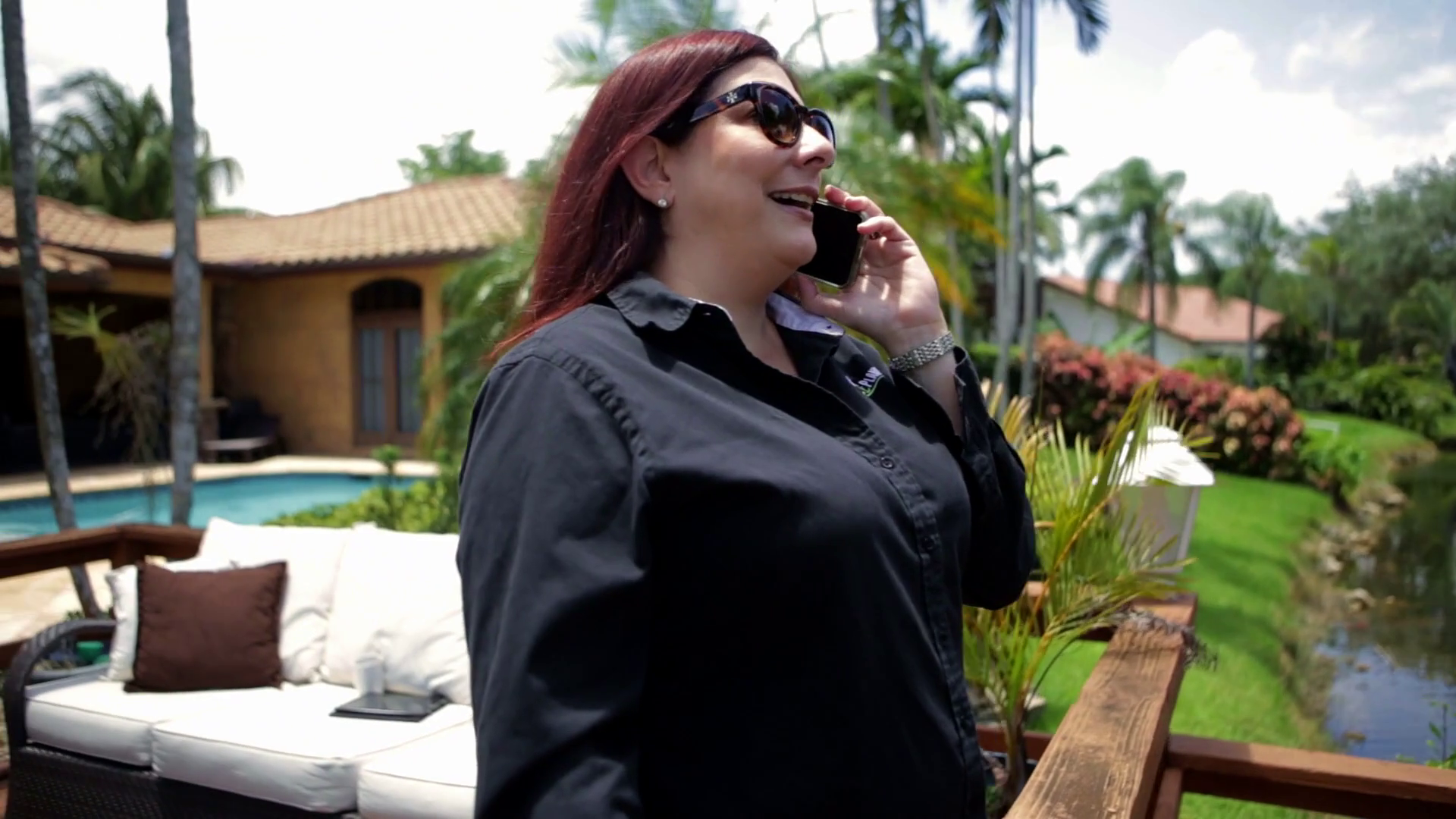 Laura De La Horra used to work a demanding corporate job. As a Cruise Planners home-based business owner, she is in control of her own time.
If you have ever dreamed of skipping your morning commute and earning a good salary working poolside, the good news is that you can make that dream come true. More and more Americans are ditching their corporate jobs in exchange for heading up their own home-based businesses – which can offer greater autonomy and flexibility.
Common Types of Home-Based Businesses
Home-based businesses usually fall under two main categories.
A sole proprietorship—or running your business as your own boss —is the most common form of business organization in the U.S. and includes more than 23 million people. This type of business represents 73% of all businesses in the U.S. today, according to The Balance.
A franchise is a legal and commercial relationship between the owner of a company (the franchisor) and an individual (the franchisee) who is starting a branch of that business using the business' trademark logos and business model. The franchisee sells the product or service that the franchisor supplies. As of 2018, the franchise industry employed 21 million people and generated $2.3 trillion of economic activity, according to a U.S. government report.
Whether you choose to run your home-based business as a sole proprietor or a franchisee, doing so successfully requires more than just the discipline to work enough hours. You need to understand how you can capitalize on your strengths, how you can best serve your market, and what you need to do to legally launch and grow your business.
Tips to Consider as You Start Your Home-based Business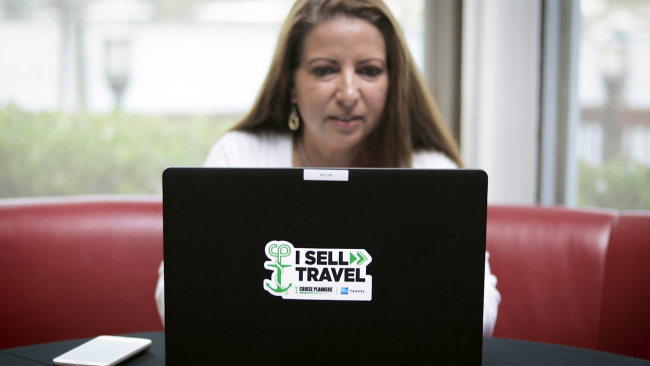 Cruise Planners provides home-based business owners the flexibility to be in control of their business while still having the support and leverage of the nation's largest travel franchise network behind them.
Assess your strengths and the market you wish to serve. Starting your own business is not for the risk averse. In many ways, you must become a "jack of all trades," responsible for your own marketing, accounting, taxes, and financing. Some questions to ask yourself:
What are your strengths? What goods or services can you provide well with little to no ramp-up time? Even if you have a passion, you must be able to develop a business that helps people in some way and provides value. In other words, you need to find a business that lies somewhere in the intersection of doing what you love to do and what people are willing to pay for, suggests Lifehack.
What businesses are good ones to run from a home office? There are a variety of sectors that lend themselves well to home-based offices. Some of them include freelance graphic design or coding, transcription, cleaning services, or working as a travel agent. It's important to note that these jobs might require additional technology, software, equipment, or certifications beyond what your home might already provide.
Can you serve a market niche whose needs are not currently being met? In order to answer this question, it's important to dive into the details through market research. Sources like the U.S. Census Bureau of the U.S. Department of Labor can point you to current statistics and demographics to help you determine what types of business products or services people might be looking for. It's also important to study your local area, talk to your local Chamber of Commerce, or gain expertise from volunteers at your local SCORE office.
Is there a way to be your own boss without having to launch your own brand? Franchising provides a great way for you to test the entrepreneurial waters with relatively little experience. Because most franchises already enjoy strong brand recognition and a dedicated customer base, you won't need to spend time and money launching a new brand, according to Franchise Business Review. However, you will be expected to pay a franchise fee and spend money on initial investments—although initial investments for home-based businesses aren't typically as expensive. It's important to carefully research your franchise options, read Franchise Disclosure Documents, and talk to other franchisees before you commit to investing.
Understand your financial reality before you take the leap. Whether you start your own business from scratch or invest in a franchise, you will need to account for business start-up expenses, determine what your early cash flow might look like, and establish a legal structure for your business for tax purposes. You should also get a taste for what it might be like to run your business by starting it part-time while you are still working. Not only will you ensure that it is the right fit for you but doing so can protect you from incurring too much debt early-on, give you time to build your customer base, and create your full-time business plan, according to Home Business Magazine.  Other legal steps to consider:
Choose a legal business structure. If you are a sole proprietor or wish to form a limited liability company, you need to make sure you choose the right structure to pay taxes accordingly and protect yourself from any liability. For additional information, refer to the Small Business Administration's Choose a Business Structure web page.
Pick a name and register your business. Before you start marketing, you need to commit to a business identity that can help you sell your brand. You will also need to pick a name that is not already in use and may even consider registering for a trademark. (One of the benefits of investing in a franchise is that you will already have a brand name and registered trademark to operate under, along with marketing support that will allow you to ramp up your business more quickly.)
Meet with an accountant. As a home-based sole proprietor, you will be responsible for paying your own taxes—including your own self-employment tax, social security and Medicare taxes. It's worth it to talk to an accountant about how you plan to manage your books, pay bills, and ensure you have enough funds to cover your taxes. Visit the IRS website to learn more. If you are a franchisee, you may also be responsible for paying weekly or monthly royalty fees or contributing to a marketing and/or advertising fund. It's important to understand what fees you are responsible for prior to signing your franchise agreement.
Set up a solid home base. While you might prefer to work by the pool, there will be times when you need space that won't be invaded by your partner or children.  Not only does a quiet, organized office space allow you to conduct phone calls in peace and concentrate on the tasks at hand – it's also tax-deductible. In fact, expenses such as your mortgage or rent and related utility bills are indirectly tax-deductible and prorated based on the size of your home and office.  (To get the deduction, fill out Form 8829, "Expenses for Business Use of Your Home".) Along with a dedicated workspace, you should establish a regular work schedule. Not only will a schedule keep you motivated to serve your customers, it will also protect you from burnout.  At the same time, take advantage of your flexibility! Likely, you chose to launch a home-based business so that you could fit in workouts, spend more time with your family, or run errands during the day.
Be willing to leave your home, too. While networking electronically has its benefits, it is no substitute for bringing a human touch to the products and services you provide.  It's important to push yourself to meet new or prospective clients—and colleagues—outside of your office walls. You should also make time to attend industry conferences to learn and remain competitive in your field. You might even want to meet up with other home-based business owners and share tips.
Why Cruise Planners Might Be the Right Home-Based Business for You

Using Cruise Planners' robust technology, home-based business owner Andy Popick can work from anywhere with an internet connection, whether from home, at a coffee shop or while traveling.
If you have a passion for travel and a desire to design amazing vacations for clients, Cruise Planners might be the right home-based business for you.
Cruise Planners®, an American Express Travel Representative, was founded in 1994 by Michelle Fee, along with two travel industry veterans in Coral Springs, Florida. Named one of the top 200 franchise opportunities for 2019 by Franchise Business Review and the No. 1 travel franchise to own by Entrepreneur magazine, Cruise Planners is a home-based travel business offering cruises, guided land tours, and all-inclusive resort vacations to customers throughout the United States. Its nationwide network of more than 2,500 home-based travel agents enjoys open territories and can sell travel to anyone in the United States.
Besides incredible travel opportunities, here are some other perks Cruise Planners' franchisees enjoy:
• You can work from anywhere if you are connected to the Internet. If you have a connection, Cruise Planners supplies the technology you need to do your research and book your clients. Its "MarTech" suite – a blend of marketing and technology applications – is yours to tap into, without any hefty monthly fees. It also offers a robust CRM and booking platform, agent and client mobile apps, email automation platform, and Amazon Alexa compatibility to allow you to sell more and truly work from anywhere.
• You aren't always "on call." Cruise Planners agents cover for one another. As a sole proprietor, you might need to pass on new business or forgo taking any time off. At Cruise Planners, agents can choose to back up one another using the same technology—allowing their customers to make changes to their itineraries or book travel without missing a beat.
• You can expect great support from industry experts. The corporate office does not sell travel packages—it exists only to boost business for its franchisees. Representatives from the corporate office provide training, marketing support and coaching as part of your franchise investment.
What Agents Have to Say About Joining Cruise Planners
Laura De La Horra of Plantation, Florida joined Cruise Planners part time in 2012 with no travel experience. She officially resigned from corporate life in 2014, committing full-time to her Cruise Planners franchise—and hasn't looked back since.
"It's rewarding. I have control of my time," she said. "If I choose to work on a Saturday, I am doing something fun and beneficial for me. I am taking back ownership of who I think I am–an individual who wants to be successful, but who also wants time with family and time to do things they enjoy."
A typical day for De La Horra includes checking email and making sure she responds to all her clients before conducting research on a vacation package or making plans to grow her business. Every day, she checks her financial snapshot and where she is in relationship to her sales goals. Although it might seem daunting at first, de la Horra encourages anyone thinking about starting their own business to go for it.
"It's okay to start your own business. Don't be scared, you can do this on your own," she said. "Learn, work hard, and you'll succeed. You have to have faith in yourself in order to do that. I wish I had started my business many more years ago than when I did. When I left my corporate America job to join Cruise Planners and start a travel agency, I liberated myself."
Andy Popick balances his role as a battalion chief in his local fire rescue department with his job as a home-based travel agent for Cruise Planners. He enjoys the portability of the job, as well as his ability to set his own schedule. With just a laptop or an iPad, Popick can respond to clients easily. Although he enjoys working on a large computer screen in his home office and keeps track of his weekly schedule and to-do list on a big whiteboard, he's also happy to follow-up clients in person. Flexibility on both sides is key to running a home-based business, he said.
"It's easy to let it consume your life 24-7, but you have to be able to balance everything," Popick said, later adding, "When you love what you do it's not a job."
Start Living the Dream as a Home-Based Travel Agent
Becoming a Cruise Planners business owner is attainable for most people; since it is one of the lowest cost franchises you can own, you only need as little as $10,995 in cash to get started. You don't need to be a world traveler, either; you just need to share a passion for travel and a desire to bring excellent customer service to clients planning land and sea vacations. If you have an entrepreneurial spirit and are ready to begin an encore career that will let you see the world, Cruise Planners could be right for you.
For more information about Cruise Planners' low-cost franchise opportunity, you may call (888) 582-2150 or visit cruiseplannersfranchise.com.
Sponsored Content Provided by Cruise Planners